 Posts

21

Joined

Last visited
Recent Profile Visitors
The recent visitors block is disabled and is not being shown to other users.
scottb76's Achievements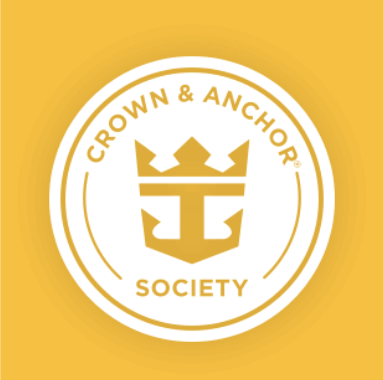 Gold (2/7)
8
Reputation
I picked the Hilton downtown as it was next to the doubletree but offers 2 queen beds which we preferred. As nice as the intercontinental looked it was very pricey especially the resort fee of $30 which by the time we get to the hotel we will not be able to use. Fingers crossed the Hilton is just as nice as the doubletree. Anyone every stay at this Hilton?

We are going on Freedom in January 2023 and as always will arrive the day before. Looking for suggestions from the group for hotel recommendations in Miami which we could easily Lyft or Uber to the cruise terminal the next day.

Not sure if anyone will respond since we are back now but curious if anyone heard if anyone had Covid on our sailing? On our last morning going to the main dining room to wait to disembark a man stated his wife was in quarantine with Covid. What concerns me is why was Royal letting this man go around the ship especially in elevators. This was a concern for me and wonder if others had any other similar issues?

Not sure if I met anyone of you on this trip but I will say I was super excited about the weather we hand as I feel this really made our trip even a bit more "magical ".

So we arrived in Seattle yesterday and all was good until we got to the Canada border and it took about 105 minutes to get through the line. Was easy once we got to the booth but the line at 6pm on a Saturday was horrible. Heads up to all future travelers choosing this method.

So sorry to hear this Matt as I was really looking forward to hanging out with you possibly in one of the bars. Hope the sickness clears fast as well so you can make the second trip. Will try to leave some Kraken rum for you.

Yes we have an aft balcony. Great to hear from an "expert " this makes the most sense for this type of cruise. See you on board

Planning to try to use my iPad Pro with HDMI connection. Works great even without internet as I have stuff loaded in advance. Did get a universal remote as it was only $5 on Amazon so worth a try

Recommend a universal remote which is found to work on serenade?

scottb76 reacted to a post in a topic: Seeking Nanook. Serenade of the Seas Double Glacier! May 1 - May 8, 2022

So need some thoughts from all the fellow cruisers on serenade. I see Royal up prices are low for our sailing which makes it tempting to move up from our aft balcony room but concerned with two things. All suites are on deck ten mostly meaning they are below the pool or windjammer and I am concerned the noise will be a problem. Second is do I give up our great room 9660) which for Alaska I hear is ideal. Need some help? also anyone know a recommendation for a Europe style plug to gain another power port?

Was looking at a cruise compass for Serenade from what I would guess is her first sailing back in Alaska. I was surprised to see the English pub not listed but the Royal site still shows it on the ship. Was really looking forward to going based on all the praises Matt says in the blogs and YouTube videos. Does anyone know if it is open still?

scottb76 reacted to a post in a topic: xSAILEDx Radiance of the Seas May 27, 2022 (Alaska Southbound)

Flying in and out of Seattle so have it for the week. Because you are doing a back to back maybe the cost for the limo works out better but I have a mid size SUV for around $475 from budget and then it is about $240 at the pier parking lot. Because you cross the border yes it could be against some rental company policies to do a one way rental.