 Posts

34

Joined

Last visited
Recent Profile Visitors
The recent visitors block is disabled and is not being shown to other users.
AlwaysRollin's Achievements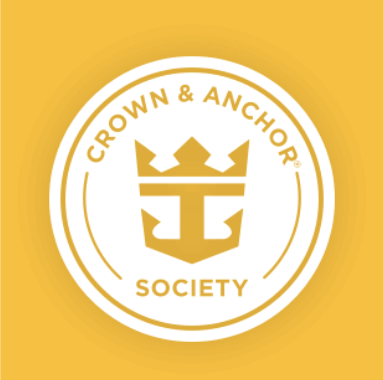 Gold (2/7)
9
Reputation
Thanks for all of the great info! This will be our first time not doing a cruise in the caribbean, so I guess I'm not quite sure what to expect. I have done France and when we were there we used Viator for a tour and during past cruises I have spoken with cruisers who booked things with Viator, as opposed to the ship's offerings. If there's not too much difference in price, I'll stick with RC tours but now hearing from a St. John native, sounds like it is very walkable.

Just wanted to bump this... anyone do any excursions they recommend here?

Hey all, booked Oasis June 5th, I'm looking for Favorite excursions or tours or things to do in Halifax and Saint John? Can be either booked through RC or from any recommended tour companies. We were leaning towards booking with RC, but only because Canada seems to be pretty strict with their Covid procedures and in case they shutdown anything, it would be the easiest to get money back...however, still open to exploring non-RC options. Thanks!

Does Air2Sea allow you to purchase your own ticket? Part of my issue is that I HAVE to use an American Airlines flight credit or else it expires a week later (this is what brought on the impromptu search for a doable cruise in such a short time)..

"they" always tell you it's the smart thing to do to arrive into town the day before your embarkation. Does anyone ignore this and just arrive on embarkation day (I'm referring to those coming in by air)? So, on our 3 previous sailings, we always have arrived the day before and gotten a hotel in order to avoid any hangups. However, due to an issue with my work schedule that I absolutely can't get out of, I have the choice of either arriving around midnight the night before embarkation, or just flying out early the next morning. We actually haven't booked yet but the sailing is at the end of this month, well within the 45 day check-in window, so I'm assuming we'll get that last place time slot for boarding. For reference, flying from DC to Orlando, its a pretty quick flight and there's one that gets us into MCO by 0930.

I'd like to bump this post, just to see if anyone has any more recent experiences? I'm debating getting a hotel near MCO and taking uber into Port Canaveral, or just getting the hotel out in Cape Canaveral as the prices aren't much more than the airport hotel rates.

Hi all, we're looking at a 2-night sailing on Independence that goes out to CocoCay and back. Are there any shows (like the broadway shows or bands) during these 2 night sailings? We've only done 7 and 8 nights in the past so I'm not sure what to expect in terms of the entertainment on board for a short sailing.

Wow these are great answers, thank you all for providing perspective. I think for now, we will be happy with our Balcony Cabins, and if we ever come across a sailing where the JS isn't quite double the balcony price, we may jump on it.... what I'd be afraid of is setting a new standard, and then not having the budget to spend on the other things like excursions and drinks etc... in the meantime, I'll try my hand at RoyalUp!

I understand this may be a difficult question to answer due to differing opinions and what holds more value in a cabin to most people. My wife and I have been on 3 cruises and have only stayed in ocean view balcony cabins on Oasis class ships (Harmony x1 and Allure x2). We've got a booking in Nov '22 on Explorer for 8 nights to the ABC's (also an ocean view balcony cabin on deck 8), and we're looking at a 5-night sailing on Oasis in June out of cape liberty. For the Oasis one, we are on the fence about "trying" a Junior Suite. It's not that we wouldn't like it, but I'm just not sure that it's worth paying basically double the price of the balcony cabin. Since it is a little shorter, the price isn't as high as it would by for your typical 7-8 night sailings, which is why if we did go for the Junior Suite to sample it, this would be a better opportunity. However, the whole reason we decided on this June sailing was because it was only 5 nights and thus, cheaper, so we can fit it in our budget. I should say, we are very grateful that we even have the financial ability to go on cruises; however, we try to be as frugal as possible to live within our means. So I'm really trying to reach out to those of you who may have been on the fence before about stepping up your Balcony Cabin bookings to a Junior Suite and if you found it to be double the experience for double the price? As far as I can tell, the extra perks are a bigger cabin (no more side stepping to get around the front of the bed), full tub (has anyone taken a bath in it?), a walk-in closet, and a bigger balcony. Also, you get access to the Coastal Kitchen, but not the other VIP areas that Grand Suites and up get.

right?? why do they even have that as an option when searching?

not since the restart of cruising.

I'm actually interested in this answer as well. We just booked a sailing through NextCruise while on Allure, but we're thinking about trying Celebrity Edge or Apex.

Hey all, I am currently at sea and just booked a cruise through NextCruise for a Nov '22 sailing to the ABC islands… the agent there told us that Explorer was just refurbished. We have only sailed on Oasis class ships, Harmony and Allure x2… he said it is really nice now and we would get an excellent experience aboard as well as great ports that can be accessed by smaller ships… what do y'all think? I was a little hesitant booking the smaller ship without any research, but was assured it will be great.