 Posts

49

Joined

Last visited
Recent Profile Visitors
The recent visitors block is disabled and is not being shown to other users.
AlwaysRollin's Achievements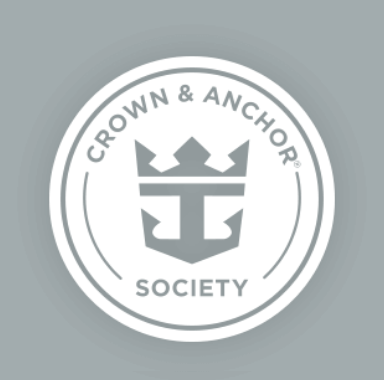 Platinum (3/7)
11
Reputation
I know this is an old post, but what did you end up choosing @CrimsonCruiser? We're sailing on Explorer 11/27 and will be doing the ABC islands.. we have booked RIU Palace Antillas (Aruba) and hoping that it will be easy to get to. We also booked through resort for a day as other posters stated, I'm glad it worked as I was a little skeptical about it.

I was on a 4 night Liberty, and we did not have a lobster night and the waiter explained those are on 7 or more night sailings. We had a lobster night on a 5-night sailing on Oasis back in March sooooo...

Interesting that they don't allow CBD oil, even the type that has ZERO thc in it.... yet I just got off of Liberty, and each and every day I smelled marijuana, in the hallways of the decks, on the pool decks.. passengers are sneaking it onboard. I'm not sure if the stuff that goes in vape pens has the marijuana smell or if its just old fashioned grass, but passengers are using it on board, as well as at port side.

Is there a way to link reservations after the online reservation system is closed (sailing tomorrow)?

Hi all, We are sailing on liberty in Nov and would like to set up our my time dining to be able to sit with friends on the ship (they have their own separate sailing reservations). How can we link it so we can be seated together? Thanks in advance

Another option that I'm actually learning of here on the forum is the idea of flying into Fort Lauderdale instead. We're coming from DC and non-stops on our preferred airline are insane at the moment, about $1500 for 2 of us, it's a bit more affordable to fly into FLL, but not sure if the cost and hassle of Uber'ing from Fort Lauderdale to the Port of Miami would offset the savings of staying there vs the convenience of being in Miami. We are flying in the day before and will likely prefer to travel mid day in order to allow us time to check in, go get some dinner, and come back and relax before heading to the port in the morning. Also, we typically stay at Marriott but I'm not limiting myself to that as this is only for 1 night.

Hi group, we're sailing on Explorer out of Miami later this year and was wondering what are your preferred hotels for convenience to the port? Miami is a large city, we are going to fly in the day before, but the priority in hotel choice is for ease of travel to the cruise port. Thanks!

Thanks y'all! this is great info.

Hi, We have always stayed in balcony rooms towards the aft of oasis class ships. We're sailing on Explorer OTS later this year and have the opportunity to save almost $150 by switching from a standard ocean view balcony to a Spacious Ocean View Balcony, the caveat is that it is directly across from the elevator. For anyone that has stayed in a cabin that is directly across from the elevator (in my case it will be the forward elevator on deck 8 of Explorer), how bad is the noise? thanks.

We booked Explorer at Next Cruise in November '21, the Next Cruise agent told us that it was reamplified or whatever the terminology was... it was only after we booked and reading on this very forum that those upgrades did not happen. So I do see how this is sort of false advertising when the Next Cruise staff has incorrect information. However, I'm still very excited to try a ship that is not an Oasis class for the first time.

so the universal remote works when a Samsung remote doesn't? wow... it was disappointing because we get the voom surf and stream internet package so we can stream movies on the laptop and use the TV as a bigger monitor than just watching a small laptop... I'll have to try the universal remote next time.

Just a little FYI.. typically I bring an HDMI cable and a remote from home (for the "input" button, we have Samsung TV's at home) to be able to play movies from our laptop. This has worked on Harmony, and Allure, as recently as November of 2021.. however, in our balcony stateroom on Oasis last week, it seems that our "input" function from our Samsung remote was not working, the remote itself did function just fine (power, arrow keys, volume), so it seems they had disabled the ability to switch the "input" selection, as we also tried screen mirroring from a Samsung phone.

I just got off Oasis, it's first sailing up to Canada, and unfortunately they were only able to allow a single Aqua80 performance, all others were rescheduled and cancelled due to weather. It was really a bummer for us because the Aqua show is always our favorite.

we had a couple standard bottles in our luggage, no issue. We also ordered the canned water through the ship, and were pleasantly surprised to find that they provided bottled water instead of cans in our room.