 Posts

18

Joined

Last visited
Recent Profile Visitors
The recent visitors block is disabled and is not being shown to other users.
ksenese's Achievements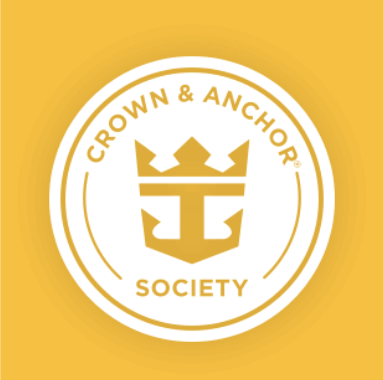 Gold (2/7)
4
Reputation
They're saying unvax is OK with 3 days ahead and he'll be tested again there. It's us, vaxed, can't do.

The only reason I did the PCR that day is because every place I called to do it said they cannot do a PCR and guarantee a 48hr result window. I'll call them now.

According to this, we're 3 days, then they will not let us board tomorrow? OMG, no. Actually, only my son's PCR is correct then.

I wonder if we'll have a problem then tomorrow. It's to Bermuda so I followed their test rules on their auth.

Question, Bermuda's auth says PCR up to 4 days and antigen up to 2. Someone is now telling me RC says 2 for both. Our PCRs are 3 days. Will I have a problem?

I'm def. bringing those, but thanks for the reminder. You are SO efficient, love it. Will count the minutes until we're on the escalator up!!! I'm the MOST impatient of the 4 of us, lol. Don't disappoint me RC!

Thanks all for the info. I'm going to leave some extra time, hopefully all of this extra stuff goes OK. Have everything in a pic on my phone; vac cards, Bermuda auth, PCRs. Should I bring hardcopies, do they need? Or are they just eyeballing of this paperwork (as my spouse would say)? I miss the old cruise days for sure!!!

What test are they giving the kids, a PCR or antigen? We've all tested obivously, but wanted to know what they're using, it doesn't say anywhere. Thanks for the tips on snarky and such, VERY helpful!

First cruise since covid tomorrow. Have Bermuda travel auth's on phone. Have PCR tests on phone. 3 vac, 1 child unvac. Appreciate any help or advice. 1PM check in.

Update, I called RCCL today. She said for my Aug 2021 out of Bayonne I have 3 options as my final payment is due 5/31. Pay final and expect to go following all of their rules, vaccination and so forth. 2nd option is to make a new reservation now and my full deposit would carry over to that. 3rd is cancel and get a FCC for my full deposit and have to book by 4/2022 and sail by 9/2022. When I reminded her of the $400 change fee they charged b/c I changed the day before they stopped charging change fees and last time I called they told me it would carry over to new res or be taken out if I canceled and took FCC, she said that's no longer the policy. I hope this is right as option 3 works best for us.

The policy on vaccination should have dates tied to it. If you booked before that date (now) and the cruises are let's say till Dec. 2021 like you said, whlie cruises are being brought back online, you should be allowed to cancel and refund or rebook or vaccinate your passengers as per the policy and go. It's that simple. I don't see another industry dropping vaccination into their policy and forcing their customers to make decisions on vaccinate, rebook or we keep your money.

I even wrote to them about change fee as being a loyal RCCL and they could care less, they said it wasn't the day.

@JeffB, I'd like to get my deposit back and wait till we're more comfortable cruising with our 2 kids. But that doesn't seem like a possibility at all, so it's either cancel and I will lose the $1000 plus not sure if they will make me pay another $400 OR rebook to a future date and have them keep the money towards that including tacking on that same $400 to that reservation.

No, I didn't book a refundable as the original deposit is from 2019 before any of covid began (booked 2020 on my 2019). Plus not only will they take my $1000 they're going to charge me another $400 for change fee b/c I changed 1 day (in 2020 to 2021) before they eliminated change fees. I guess then my only option is to wait till 5/30 and rebook for future? Please let me know what you think. I'm not trying to start any arguments here, obviously just upset. I've been cruising since 2003 and still don't understand all of their 'rules'. Thanks all!