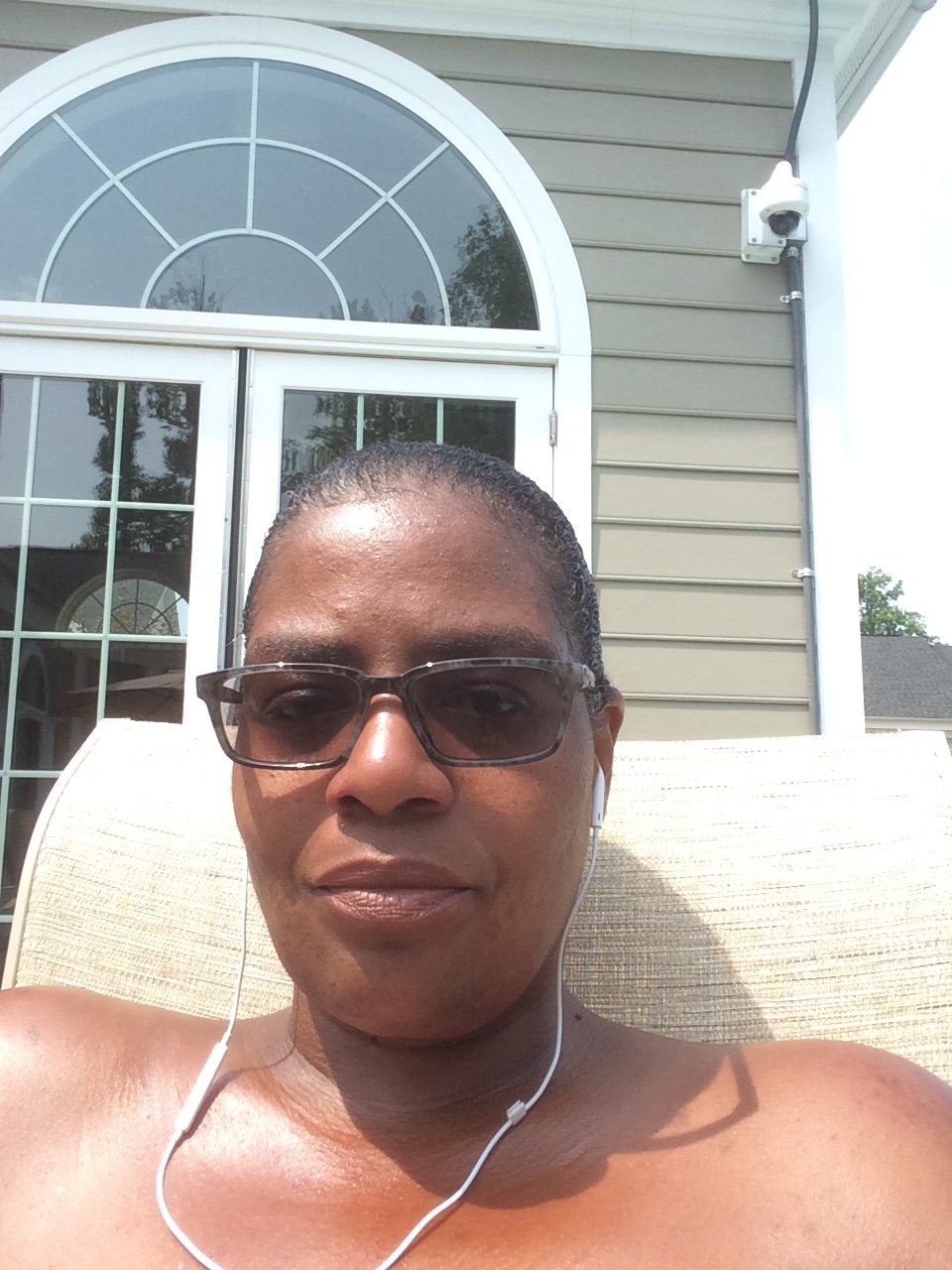 Posts

95

Joined

Last visited
Everything posted by shaydav19
Exactly I just want to know how much less and she really tried to push that $75 bless her heart!

SCORE!!! I just called and received a $223 price reduction for this cruise! I check every week to see if there has been a rate change and eureka! The sales agent kept saying but you're going to lose your $75 OBC! So what? My fare was reduced by $223.00! And that's money I can use anyway I choose, not just on board. Whoopie!?

okay thanks so much, I just wanted to make sure there was some type of transport as the pix make it look like quite a hike for mom!

Can anyone confirm if the trams at Coco Cay actually come down the dock to pick up passengers? Concerned as my mom is 72 and although healthy sometimes has a little trouble with her legs but not enough to give up heels or use a wheelchair! I just don't want her to end up being wiped out and in pain for the day? 26 days to go!

Currently doing two cruises a year! If the second cruise was free they could put me in the Solarium and I would be happy!? Grandeur of the Seas January 2019 Carnival Sensation August 2019 Horrid Anthem of the Seas March 2020 Booked Independence of the Seas August 2020 Booked

Are we allowed to bring a case of water in addition to the two bottles of wine and a 12 pack of soda on embarkation day? Last sailed on Grandeur January 2019 and we didn't bring anything ?

I had to call to have my friends name spelled correctly

Thank you for the information!

Sailing on the Anthem March 15,2020. I have purchased 4 staterooms, solo suite for myself, balcony suite for mom & aunt, two inside cabins for my daughters and my nephews. Everyone is over 21 and traveling from different places. My question is should someone end up being a no-show is it possible be that I as the purchaser would be granted their travel points or do they have to go to the person who was in the cabin with them? Thanks in advance! Grandeur of Seas January 2019 Carnival Sensation August 2019 (Never Again!)

Anthem of the Seas March 15, 2020 Independence of the Seas August 22, 2020 yippeee

I saw the video and there is no way this man thought the window was closed, he leaned out of the window for a few seconds before he even picked her up, he also lifted her up and over the railing. This is most definitely a tragedy that he is only making worse by lying.

okay all, This will be my 2nd cruise with Royal and I really desire to be Loyal to Royal, as I had a horrible experience August 2019, with Carnival! After having an excellent Royal cruise January 2019. So when I saw these reviews on the "Cruise Critic" site I started panicking. I've backed packed in Greece and Italy for two months the hard way and never had an issue but my elderly mom and aunt are coming this time, and I would never hear the end of it. Thanks so much for the reassurances!

Help if you can, I am 40 days out from a family cruise and have my mom in cabin 8710, I have read some reviews from Nov/ Dec cruises regarding bed bugs and I am freaking out! Anyone have any insight to the upkeep in that cabin? Do you think the cleanliness will be improved upon due to this current virus? I already pack lysol and bleach wipes but now thinking black lawn bags for empty luggage and purchasing mattress covers?

Tim, are you certain you have to leave from Paradise Island? We did the dolphin swim through RCCL and the ferry picked us up at the dock.

we are going in March 2020 on the Anthem, very over Nassau but saw some reviews for Blue Zone Massage Services on Junkanoo Beach. No appointments so first come basis but they open at 10am and massage rates are lower than onboard and you have a view of the beach. That is my plan. My friends arent leaving the ship as they call that beach Junkapoo! But a 90 minute massage on the beach for $110 USD sounds good to me. it's only around a 10 minute walk for a healthy adult. Have fun no matter where you end up

Hello all. I am going back to Nassau and I don't want to stay on the ship, but "been there seen that". I have seen The Blue Zone Massage Service on Junkanoo Beach and wondered has anyone tried it? There pricing is better than shipboard and they have a beach view but I don't want to waste money. Really want to confirm if they are professional, polite and do a good job. Thanks in advance!

You have to purchase an excursion to Blue Lagoon. Went last year on the Grandeur and going in March 2020 on Anthem. You can look up the website under blue lagoon dolphin experience, but I found we had a better time slot booking through Royal.

I agree! Going for the first time 03/15/2020 on Anthem, when I booked cabanas were $499.00 now $1000.00!!! I didn't book because I couldn't even justify the lower cost for what basically seems to be a posh lean-to! I thought it would be nice for my mom and elderly aunt but they will make do with loungers, umbrellas and me to wait on them!?