 Posts

23

Joined

Last visited
Recent Profile Visitors
The recent visitors block is disabled and is not being shown to other users.
KD412's Achievements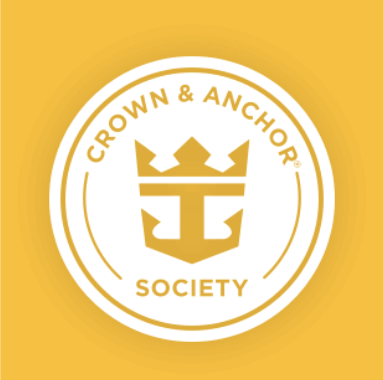 Gold (2/7)
4
Reputation
Hello everyone! Question, possibly overthought one , on carrying drinks on. I know you can carry on two bottles of wine and 12 17 oz containers of other drinks. We'd like to bring some Gatorade on but they don't make 17 oz containers. I'm wondering if we have to settle for bringing less than the alotted max woth 12 12 oz bottles, or if they accept the max ounces, so could we do 10 20 ounces, still under the 204 ounces people bringing 12 17 ounces would have… What are other's experiences with drinks that don't offer that exact size? Thanks!

I thought several places like Cafe Promenade had things like individually wrapped sandwiches and such. That's the kind of stuff I was talking about.

Hello! We are sailing next month and stopping at Labadee, Coco Cay, St. Thomas, and San Juan. I know food is included at the Royal destinations, but we are planning full days in Sanh Juan and St. Thomas. I'm normally one to pack a lunch for a long vacation day rather than eating out. I'm wondering if we'd be okay to grab something like the prepackaged sandwiches available on the ship to carry off and eat later in Port? I don't want to break any rules, just wondering if that's an option. Thank you!

Hi everyone! My husband and I are sailing for our first anniversary on Freedom in September. The ship leaves on Monday, and we are flying out early the morning of the Friday before. I haven't heard for our sailing if we will have to get tested first (we are vaccinated), but I am assuming we will and trying to make a plan. We are not planning on renting a car. I found that there are two testing centers in the Miami Airport, and am thinking those would be our best option but not the most cost effective as there are others that to my knowledge are free in the community with insurance…. But all the ones I have found at CVS, Walgreens, etc. are drive through only and require a vehicle. We're staying in Sunny Isles Beach until cruise day, if anyone has a suggestion of walk-in or appointment-based options that would take our insurance, or other suggestions based on what you've experienced, I'd appreciate hearing them!

Hello friends, Assuming things are safe and under control by then, my husband and I have our lifted and shifted honeymoon sailing on Navigator in September. Since the ship leaves on Monday, we are thinking of flying into Orlando earlier in the weekend, spending a few days there, and then heading to Miami to meet the ship. I have heard mention of a rental car option at the Port of Miami, but in searching online haven't found an address or anything solid. Could anyone direct me to a site or address or let me know what companies are options right there at the port? We'd prefer to rent a car in Orlando, return it at the port, and get on the ship from there. Thank you!

Thank you! This was my concern, we still have about nine months to go and if something better comes I want to be able to change it without worrying about other purchases.

I recently repriced our upcoming cruises and got some onboard credit. I see that it shows up automatically in the cruise planner, but I'm wondering if I have to use this before a credit card when making an online purchase or if we can save that for when we board. There are two excursions we still plan to book so that's why I'm wondering. Thanks!

I went on Harmony a few years ago and remember LOVING Mini Bites and all of the options they had. They even rotated the options throughout the sailing so it wasn't the same stuff. We were on the pool deck a lot of sea days so this was great. My fiancé and I are going on both Navigator and Symphony for our honeymoon and I was quite sad to learn that Mini Bites hadn't been brought on. I'm all for Mexican food and know that a lot of people love El Loco Fresh, but I can't see how there will be much variety. Especially with vegetarian options. Am I wrong? Who else has been on both ships and able to compare?

When we looked a few months ago, the Thrill Water Park was in the cruise planner, but when we booked excursions over Black Friday it wasn't there. I did call and Royal said they don't cap the number of people that can purchase this so I'm confused. Has anyone experienced this and did it show back up? Our sailing isn't until September. Thanks!

Hi everyone! Just an opinion/experience question, is $25 a day a good price for the unlimited dining package?

Thank you! I didn't think so but wanted to make sure. I don't think it would, we want to keep our same stateroom.

Like the question says, I'm curious if we were to reprice our cruise to take advantage of a better rate, say for Black Friday or Cyber Monday, would we lose any Cruise Planner purchases/rates for things in the cruise planner we've already booked?

I'm wondering this too. Does anyone know?

Hi everyone, we booked our two honeymoon sailings back in June and, from best I can remember, we opted out of the Vacation Protection Plan. I called to see about repricing with current sales and realized that the day after booking, we got updated invoices with the protection added. I was told we could take it off prior to final payment date. We don't remember opting to add this back on, but since it is currently on my reservations, I wanted to get a few opinions as to if this is worth it. We are young, healthy, rarely sick, and will be in town the night before each sailing so we have a buffer for travel delays.

Thanks Mat! We actually hadn't booked anything in cruise planner yet, I was wondering about the cruise itself.