 Posts

11

Joined

Last visited
Recent Profile Visitors
The recent visitors block is disabled and is not being shown to other users.
Adam23's Achievements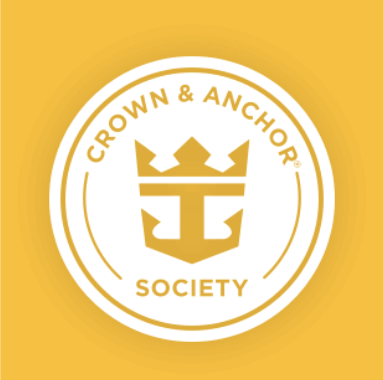 Gold (2/7)
46
Reputation
Day 4: Skagway Skagway we were in port from 7am - 830pm. An incredibly long day in port. Which meant you could easily do multiple excursions or activities. This stop was the most difficult for us to decide what to do. Since we took the train to Seward we did not want to take the Whitepass railroad. So in a last minute decision (a few weeks ago) we settled on a Kayak excursion at a local lake over in Haines. The day started off with a coffee from Latte Tudes and breakfast in the Food Jammer. Once off the ship we noticed we were in port today with Ovation of Seas again. I'm sorry I messed up and missed a golden opportunity of a side by side photo of them in port. The excursion was booked through an independent company using Trip Advisor reviews. The excursion started at 930 am and consisted of a ferry ride from Skagway to Haines and then a short van ride to the lake. The trip over in the Ferry was great took about 45 min. I highly recommend taking the ferry to Haines and at least check out the town. I believe it departs every hour from Skagway. We had a fun time on lake, we were on the water for almost 2 hours. If we could do the excursion over again we would have booked the Wildlife Center excursion. The wildlife center is also close to Haines and requires use of the ferry. I believe it is an excursion offered through Royal. You take a trip to the wildlife center where you see all these exoctic local Alaskan animals. You even kiss a moose! We heard about it while on our ferry ride over. My girlfriend was disappointed we didn't see this excursion in our planning. I am too. She loves animals and it would have been a lot more fun than kayaking. But it means we now have to come back to Alaska again. Once back to Skagway we explored the town and got a bite to eat. We stopped at the Skagway brewing company. Beer was good and so was the Halibut and chips. Not the best food we had in any of the ports. But glad we tried it. Dinner was in the main dining room. It was fantastic. We were blown away by how great the main dining room food was. Below are photos from the day. A nice view of Haines and a few small cruise ships in port. As well as my halibut and chips. I was so hungry I ate some before I realized I needed a photo. I need to get the kayaking photos from my girlfriend. I left my phone in the van while we were on and around the lake.

Hello all. Sorry for the delay and gap in posting. We got so busy and caught up in our vacation I didn't really have time to sit down and tupe out detailed posts. I'll update with a day by day posting later today. I'll have even more photos when we download the photos from my girl friends camera. Dreading going back to work. Was for sure a vacation of a lifetime.

Happy Monday! Thank you everyone for all the love. Yesterday in Juneau was a blast. We are in port from 9am to 9pm. Started off the day with a fresh Windjammer Omlette. As soon as the captain gave us the all clear we headed straight off the ship. We docked at the AJ dock which mean't we are about 20min walk from downtown. Luckily the excursion company met us at the dock. It appeared it was going to be a crowded day in Juneau. Ovation also came in after we arrived. What a beautiful ship. There were plenty of folks on Radiance who participated in the tour so almost everyone in our group was on our ship. The Mendenhall Glacier Trek exclusion was from 930am -530pm. We arrived to the west glacier trail head parking lot. Received our supplied backpacks and fitted gear. The supplied items included a bag of snacks, helmet, harness and crampons for boots. Around 1030 we started our hike. It was a beautiful hike. I believe about 3 or 4 miles one way. The terrain was a bit rough so definitely not an easy hike. We took a few rest stops along the way and made it to the glacier shortly after 1. I was blown away by all the blue ice that is exposed in cracks and caverns. The crampons made it really easy to walk on and our guides made sure to make it as safe as possible for us. We were on the ice for about an hour. While there are no ice caves we can explore at this time hopefully some more are created in the future. Our guides said just a few years ago there were some incredible ice caves. Once back to Juneau we got dropped off downtown and got a bite to eat and looked around. We had some of the best fish tacos on earth at Deckhand Dave's and stopped for fudge and ice cream. We had an 830 my time dinning reservation so we got ready for that. Once again our food was great. Service was a little slow. But I imagine that was because everyone had later dinner due to the later time in port. After dinner we went to the Love and Marriage game show. Absolutely hilarious. well time for Skagway. Below are photos from yesterday

Day three has begun! Almost time to walk off the ship for Juneau for our Glacier Trek. the first evening on board and our first full day (sea day at Hubbard Glacier) were jam packed with great food and having fun. First dinner in Main dinning room was absolutely fantastic. I had the fish of the day. It was so good I ordered another plate. My girlfriend got the chicken fingers and fries. Might have been the best chicken fingers I've had in a while. Day two we hung out in the Solarium and I also went to an Enrichment lecture on whales in the morning. In the afternoon we arrived to Hubbard Glacier. What a massive glacier. Was a near perfect day to view the glacier. No rain at all. A great back to back days seeing two glaciers in a row. Day two was also formal night. In the evening however, we went to Izumi. Izumi lived up to the hype and was one of the best meals I've had with Royal caribbean. sorry for the rushed message. Below are photos from the days Time to enjoy Juneau

Made it on-board the cruise and finally unpacked! Arrived to Seward shortly after 11am and took a shuttle ride over to the small boat dock where we boarded a boat for the National Park Tour. The tour was breaktaking and we witnessed so much sea life! We even saw Sea Lions fighting on the rocks. We also visited a glacier incredible how close we got. Time for muster drill. below are some iPhone photos from the day.

It's' cruise day! Currently on the train from Anchorage to Seward. I had a detailed post from yesterday however, it wouldn't let me post and I didn't save my post. I realized because I wasn't entering my email address. I think we were awake for almost 24 hours yesterday. Spent half the day traveling and half the day exploring the Anchorage area. The Crow Pass Trail to Crystal Lake was absolutely stunning. Took about 4 hours round trip. Took great photos and even saw a Dal Sheep. So excited for our day. The train ride is stunning so far. Doing a 6 hour wildlife cruise when we arrive in Seward and then starting our cruise. I will attempt to post photos on my phone. May need to wait till laptop access

Question for anyone who has ever done this itinerary. While in Seward on cruise departure day, have you done any of the wildlife day cruises offered by Major Marine or Kenai Fjords tours? I am trying to decide if they are worth it and if we will have time for a 6 hour tour and not miss the ship. Thanks

Awesome! I wish we were able to make it up to Denali. Getting in only a day prior it's hard to justify a 4 hour trip north to Denali for just part of the day. I believe there are several other RC Blog folks on this cruise?

Thank you! I have a feeling we will board the ship a lot sooner. Being on Eastern time we will be starving by 4PM! So may get on then to eat dinner.

Thank you! Did you happen to be on the 6 night western Caribbean cruise, i think it left March 22? Was a great time besides getting severe food poisoning the first night and two of our three excursions being cancelled due to the windy conditions. A week long in Glacier sounds like a dream. Do you have any tips when going there? Yes, we will see how far of that 8 miles we actually make. Our flight leaves at 6am Eastern time and arrives 1230pm Alaska time. Over 10 hours of being on a plane or in the airport. But I am willing to sacrifice my sanity to experience the beauty of Alaska.

Greetings Royal Caribbean Blog. My name is Adam and I am from Ohio. This is my first ever post on the forum and I am excited to start contributing. I have been ghost reading the blog and forums for a over a year now. It has immensely helped my girlfriend and I book and plan our first Royal Caribbean cruise in the March of 2018 as well as planning our upcoming Alaska Adventure. We depart in 11 days! Below is a summary and kind of a play by play on how our vacation has come together. I hope to provide daily updates during the cruise. I am not to sure if the photos will upload or not so that may be a bit delayed. My girlfriend and I started planning our 2019 summer adventure back on our Freedom of the Seas cruise in March of 2018 while on board. We visited the Next Cruise and gathered ideas on future cruise options. We both love traveling and seeking out new places in the world to visit and explore. There are so many cruise destinations, however, Alaska Cruises really intrigued us. We didn't book any cruises while board. Mainly because we were blown way by the cruise price at first and the thought of airfare to Alaska. Since we are in our early to mid-20's and are not too established in our careers yet, planning our vacations thoroughly is a must so we can find the most cost-effective option. About 10 months or a so ago, after deciding what summer vacation to pursue we settled on an Alaska cruise leaving from Seward, AK (Fly in Anchorage). The two options we looked at was either a week-long or so western US National Park Adventure (Glacier, Yellowstone and Grand Teton) or an Alaska cruise. Our National Park Adventure will have to wait till next year… After lots of debate on which Alaskan itinerary, cruise line and what month to travel we finally chose the Radiance of the Seas Southbound leaving July 19th. We explored all the other cruise lines and ports of departure just to make sure we were making the best possible financial and itinerary decision. Itinerary was a must for us, our focus was for port heavy cruises. I went as far as looking into what ships are in each port for the months of June, July and August in Alaska. It appears the sailing we selected has one of the best days in each port this summer in terms of lack of other cruise ships in port. Radiance of the Seas cruise pricing for the most part seemed less expensive for cruise fare than for cruises leaving Seattle or Vancouver, however, airfare to Anchorage was a bit steep as well. It took a few months of watching airfare to finally jump on it when pricing appeared to be as low as it was going to go for a decent flight. We plan on arriving a full day early in case of any flight delays and to explore Anchorage some. Because the cruise leaves on a Friday, it would have been a bit difficult to take off more than 7 business days in a row. Therefore, cutting down on pre-cruise time in Anchorage. Below is a more in depth look of the cruise, our plans beforehand, on-board and excursions (Thank you Twangster for the live blog format): Itinerary Day Port of Call Arrive Depart 1 Seward 8pm 2 Hubbard Glacier (At Sea) 3pm 5pm 3 Juneau 9am 9pm 4 Skagway 7am 830pm 5 Icy Strait Point 630am 3pm 6 Ketchikan 9am 6pm 7 Inside Passage (At Sea) 8 Vancouver 7am The Ship and Cabin After doing my daily research of potential future cruise ships to cruise on, it appears Radiance of the Seas is a wonderful mid-size ship with many areas to soak in the Alaska landscape. Having sailed on the Freedom of the Seas last year we got started off on the larger end of the ship spectrum with RCL. I am excited to see what the Radiance class has to offer. I believe I saw a quote somewhere calling Radiance the "Dining" ship in Australia. That's perfect for me, I'm always thinking about my next meal while consuming my current meal. The indoor Solarium and abundance of food options will be clutch during our time on sea days and in the evening time prior to dinner on some port days. We originally booked a Guarantee Inside stateroom. Shortly after booking we were placed on deck two. We were not too bummed by the selection. Closer to the entrance and exit to get on and off the ship and likely pretty quiet at night. And pretty smooth down on deck two. Someone correct me if I am wrong on the smoothness the lower you go. If I remember correctly on Freedom, deck two was actually a little spooky. A month ago, I was sent a Royal Up email for Ocean View and two Balcony options. I bid slightly over the minimum. I actually forgot about it till about a week ago when I got an email saying we were upgraded to an Oceanview! Hooray! Not a balcony, but at least we can possibly spot some sea life through our port hole when we wake in the mornings. Pre-Cruise Plans We fly to Anchorage with a connection in Seattle arriving at noon thirty the day before the cruise departs in Seward. We looked at either an Air bnb or a hotel depending on price and location. Ultimately it made more sense to book somewhere pretty close to the train station since we depart at 645am the following morning. The Voyager Inn in the heart of the city caught our attention and we booked it at a reasonable rate compared to other Anchorage hotels. Since we are arriving a full day early, it is a must we do some hiking in Chugach State Park (right outside Anchorage) and then some eating and drinking in Anchorage. Our plan, if the weather is in our favor is to pick up the rental car near our hotel, hopefully check in to the hotel and drive about an hour south to Girdwood and drive up to the Crow Pass Trail head. The Crow Pass Trail is a 23 mile or trail from Girdwood area all the way to Eagle River. We will likely only hike about 4 miles in and 4 miles out. I've heard this is one of the best hikes in the park so fingers cross weather is solid. Then we drive back to Anchorage to eat and drink good food and beer. At 645am ish the next morning (Cruise Day!) our train from Anchorage to Seward departs. I've heard this is an amazing train ride and has me excited. We'll get in around 11am. Instead of following RC Blog protocol and board the ship as soon as possible we will actually take a shuttle to the Exit Glacier Visitor Center in Kenai National Park just outside Seward. Looking to be there a few hours and hope to be on the ship by 5or 6pm. I believe technically we don't need to be on till 630pm. Specialty Dining and Drink/ Internet Package Purchased the three-night dinning package and Ultimate Drink Package for me and UDP w/ Internet for my GF. YOLO We had a bad experience in Chop's on Freedom. May skip Chop's this cruise. For sure will hit up Izumi and Giovanni's. Debating if Samba will be worth it or go to Izumi twice. I did a simple price comparison between drinks on our own (guessing the amount of drinks we would buy on average per day) or buying the package. Made sense to get the package since the price was solid. Also, no stress purchasing drinks on-board is a plus. Excursions The top reason for this cruise was the ports of call. My girlfriend and I went all out on excursions. We also went against RC Blog protocol and did not book any excursion through Royal. We felt we could get a better experience with smaller groups and highly rated tour companies. Since we are in port longer, we feel we could take the risk to go with third-party tours. I'll post a quick summary of what each excursion entails. If anyone wants more info on the excursion or company please let me know and I will provide! Juneau We are hiking a glacier! We are going on a trek to the Mendenhall Glacier and then hiking up on top of the glacier. The tour starts at 930am and is completed by 530pm or so. All transportation and most of the gear is provided. Should provide us with a couple of hours to eat some dinner or a snack and check out Juneau a bit after the excursion. Skagway Heading over to Haines on the fast ferry and doing some kayaking at Chilkoot Lake. Hope we see some great wildlife while on the lake. Our excursion starts at 930am and arrives back to Skagway at 345pm. This was the only timeslot left. Consumes most of the day but will totally be worth it. After the kayaking we will explore Skagway a bit and hopefully have some time to explore some of the local trails. I don't think we will have much time to hike. Which is a bit of a bummer since I have heard there are some great places to hike nearby. Icy Strait Point (ISP) Since it appeared the best places to whale watch in our ports of call are either Juneau or ISP, ISP became the official whale watching stop since the glacier trek will be an all-day excursion in Juneau. I googled the best whale watching companies and I believe I booked with the top-rated company. Now I'm going to assume that doesn't guarantee we will see whales; but it is going to be a lot nicer to be on a boat with 4 or 5 other folks and not 50. Ketchikan This is the grand finale excursion. One of the top reasons my girlfriend and I wanted to go to Alaska. To see wildlife! Well it doesn't get much better than this. We are taking a float plane trip to Anan Creek to see the bears feast on salmon in their natural habitat! I believe this is one of the few places in the world where brown and black bears eat in the same location. The feeding period is only July through August and I believe we will be there at peak time. The National forest service which operates Anan Creek only allows a certain number of permits given out every single day. There is an observational platform near the creek where you can watch the bears gorge themselves with salmon. There is a lottery system that decides who gets them on what days. The lottery occurred back in November but I reached out to a few companies in September so they could put us on their list if they got permits. In order for us to increase our chances of selecting the company that got permits we chose a cruise date with no other cruise ship in port. It happens this sailing, there are not other cruise ships in port this day. While we were able to get permits very easily, it was nice knowing for sure we will be basically guaranteed permits since no other ships are in port. Let me know if you have any questions about our upcoming trip! I can't wait to share with y'all.