 Posts

13

Joined

Last visited
Recent Profile Visitors
The recent visitors block is disabled and is not being shown to other users.
Morten Andersen's Achievements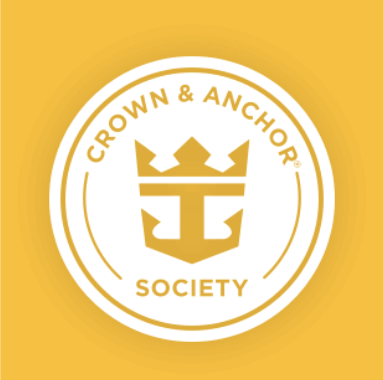 Gold (2/7)
2
Reputation
Anyone recieved their prime cruise certificates for the upcoming season? As far as I can see on https://www.clubroyaleoffers.com/, the perks from 2022/2023 prime membership should be avalible from today (25th of April), but our certificates arent there yet.

Harmony this week. Was told around 2.000 guests. Read in this forum that about a month ago it was closer to 1.000. So they are increasing.

Strange, I have never experienced those things on our 6 RC cruises (4 different ships). We traveled with none-smokers several times and they found the ventilation to be great and smoke never bothered them, even in the casino. Anyways, back to the point. When you send the final papers on a product you sold, the final terms/contract should be binding. What if I sold you a car and in the contract it said you where getting a brand new stereo. When I delivered the car it was missing, and I just said "I used an old contract, to bad"? And booklets that are costly to change? They are electronic documents. So are their FAQ on their webpage and screens onboard. All could be changed in less than 5 minutes with no costs. We did talk to a manager today. They at least admitted it was a grave mistake from their part, and she would follow up on it beeing changed (the info, not the policy).

Calling aprox. a third of the worlds population a very very smal minority is quite a stretch. And since gambling, alchohol and smoking has always been highly connected, I would estimate that the smokers are the majority in an average casino. But again, still not the point I was making with this post. It was meant as a service info to smokers who are beeing strongly misguided.

They have always had a smoke and a none-smoking section. But that is becides the point. The point is, they falsely advertise something that does not hold up. It would be the same if they advertised the gym was open and it was not. Or that they served vegetarian food and they did not.

We are on Harmony from Barcelona and learned that the casino is none-smoking everywhere now. We researched this matter before the cruise and found no information about it. Even worse, their FAQ on their website still says its allowed (to this day). The tv in our room says its allowed. The booklet (20 pages) they sent us for this specific cruise, said its allowed. Very misleading.

crabkitty reacted to a post in a topic: Harmony of the Seas Experience - 8/22 - Barcelona/Florence/Pisa/Rome

Thank you SO much for all the details. This is EXACTLY what I have been searching the forums for, since we have a Harmony sailing booked later in sep. I have read all you answers, and only have a few additional questions about the Casino: 1) In the Casino, was it mask on at all times? Another guest wrote that if you sat down at a machine and had a drink, they allowed you to remove it. Did you notice this? 2) Was the Craps tables running? I could imagine that with so few guests it would often be closed? 3) If Craps was running, was it mask on at all times (perhaps since you are standing up)?

We are booked on Harmony 26th sep. However, we are fairly sure we are going to cancel and wait untill they ease the mask policy. But just as you, we would love to hear any experiences.

BarbieBell reacted to a post in a topic: Surprise! Carnival started testing AND masks. Are masks next for Royal?

Yes, reduced capaity is nice, but on EU sailings you will have to wear a mask, sitting in that free lounge chair. We just got word today that our fav port (Marseille) is replaced with a sea day. Also, we will no longer be able to explore the ports freely, but need to book an excursion (often way overpriced). Our backup plan, taking a Norweigian cruise also just got tanked, since they have mask requirements now as well. We are very close to canceling.

For european sailings, masks are mandatory everywhere on RC. Only exeption is when actively eating/drinking or at the pool. So if you wanna enjoy a show or visit the casino, better bring your mask. We are booked for sep on Harmony from Barcelona, but we are seriously concidering canceling and taking a Norweigian cruise insted (same sailing date, same port). They have 100% vac requirement, so no restrictions at all once onboard.

Hi, We are going on Harmony in sep, but I hope you wont mind me posting here. We are in doubt if we should re-scheldue. The policy we can find on RC website is, that all guests will have to wear mask all the time, execpt when eating/drinking or at the pool. So, we will have to wear masks walking on the sun deck, at shows, at the casino, etc. We are afraid this will ruin our experience. We are hoping they lift the restrictions to match the US ones, meaning decinated areas for vacinated guests where masks is not required. If they do not, we are very tempted to take a Norweigian cruise instead (which is 100% vac guests / no masks required). If you would share any updates before sailing, or perhaps your experience when on board, we would greatly appreciate it!

Well, I guess it helped to let out a little steam ? My girlfriends offer was on clubroyaleoffers.com this morning! Mine was not however, which is strange (we earned the status on the same cruise, and our crown and anchor numbers are only 7 numbers apart). Also, she didn't receive an email or any notification. Actually, in the 3 years we have been members of the club, we have never received a single email from them. But... I am just happy something is happening and I am sure mine is on the way. Finally ? And regarding booking the cruise in advance, I was advised not to do it, since we want to cruise in July, and as you said, you risk not being able to redeem the offer if you get to close to the sail date. And DrRyan, you got yours just in time. Good for you!

Hi all. I am new to the forum, but have followed it for a while. Me and my girlfriend are both prime and want to book our next cruise in July. However, the sail dates we would like, are starting to get sold out. I have been in contact with Royal Casino multiple times to ensure we could book as soon as we recieved our free cruise codes. Firstly they said 1st of April, but that didnt happen. Then they said 8th of April. Still nothing. Now a week later, they wont even give us a date. They just tell us they are working on it. It's very frustrating when you see the cruise you want slip away. They said its mainly because the are working on getting the points right for their guest on March cruises. Fair enough, but it makes no sense that the ones who secured prime status a long time ago has to wait for this. They could simply issue them at seperate times instead of waiting to issue all at the same time.