 Posts

16

Joined

Last visited
Recent Profile Visitors
The recent visitors block is disabled and is not being shown to other users.
Flossygirl's Achievements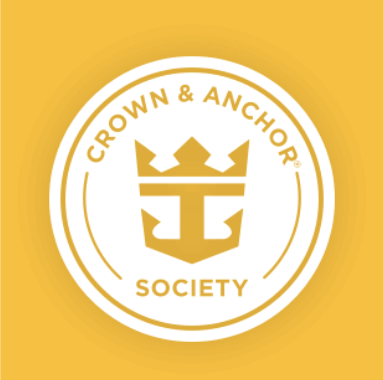 Gold (2/7)
9
Reputation
Very kind of you 2Beeze! Will sure remember that! Same to you, if you ever get Down Under. ?

I nearly forgot to say, here in Australia RCCL offered a "free deluxe beverage package" a couple of months ago provided you booked a balcony cabin and above. Although the package wasn't really "free" as the cost of the tickets were higher (so you're indirectly paying for it depending on how much you drink), I can't recall ever seeing a drinks package on offer before from RCCL - on Norwegian, Carnival, P&O etc. they do it all the time but I've not seen it before on RCCL. It's on the Ovation of the Seas and it also included OBC (US$100) and gratuities in the fare. It's from Sydney, Australia to NZ return and we have booked ourselves on this cruise. Yay! It leaves on 2 April 2020 so still a bit off yet but something to look forward to ?

Thanks everyone for your constructive comments. It's great to see that we can have a discussion and voice our own opinions without it all going sour which appears to happen so very often when people talk about an issue online where they are actually anonymous. Pat on the back to all! ? @2Beeze Agree with all you said although we have never been able to secure a 55+ fare either. We also love the Americans and the Canadians. My husband and I have visited your lovely country many times and have made many friends that we enjoy seeing each time we return - friendships that I feel confident will last a lifetime. The New Zealand people are lovely people and some of my close friends are Maori. "Kia ora". @twangster your last post did make sense. I told my SIL about it and it appears it is the talk of the army barracks among those that live to ski and snowboard. He'll be on that one for sure! I guess there's not much we can do about RCCL's obvious attempt at gaining good PR and then not following through with the offers. Like so many have said (and I agree with), it is better that RCCL doesn't make offers they are not prepared to follow through on.

@jce2 @twangster Do you know whether the buddy tickets also apply when buying the Military Epic Pass or is only available for the Epic Pass? It's only being offered for another couple of days. Those buddy tickets could be used for my daughter as I think I noticed spouses don't qualify for the cheaper Military Epic Pass.

@jce2 thanks for sharing! My son-in-law is currently in the Australian Army and is a keen snowboarder. I have sent him the information. My daughter and SIL are going to the US this year for a wedding. If the dates fit the snow season this may very well coming in handy for them. ??

I agree with @mellibee. If one wants to use it as a PR stunt then at least honour it like Princess and P&O or don't offer it at all. It's misleading. My hubby and I actually don't care if RCCL take it away because we never got it anyway from RCCL and it seems that no one else has either. Agree with @twangster. It's simply a ploy for puffing out chests and gaining brownie points but actually doing nothing for the right to do so. @Jolly Ogre my hubby didn't serve 20 years in the RAN to get his "share". He is a wonderful human being and did it for the safety of his fellow man but there is such a thing as fairness and most definitely a difference between right and wrong. It is our belief that RCCL definitely have it wrong in this case.

@Floski Pleased no one went "what the" when I said diddly squat! ?

@Floski Yes, it surely is smoke and mirrors but they should be asked to either explain their offer or remove it.

Hi Ashley, this didn't matter with P&O or Princess here in Australia - it was separate to other offers - just extra OBC added as a "thanks". It was simply a matter of "yep, you qualify, it's yours". I live in Queensland but come from Sydney so a bunch of us took a 2 day cruise from Brisbane to Sydney to see friends and family for fun. The OBC on Princess was $50. I thought that was pretty good for 2 day cruise. I personally think it's time that Royal Caribbean and the other cruise lines advertising these sort of discounts do so or stop advertise them. It just should be an added irrespective of what offers are on the table.

I appreciate what you are saying, Traveler, but surely a certified copy of your Certificate of Service (irrespective of where it came from within the allied countries) provided to the cruise line is good enough?

Wow, I'm appalled! I actually believed the Canadians and Americans were receiving the discounts and the Aussies and Kiwis were snubbed - kinda seen as less deserving. Apparently not! This sort of advertising is blatantly playing on the military, seniors and the like to make the company look good - "hey look at us, we're handing out discounts!" - but in the end nothing comes of it. I've also tried to tick the "seniors" box but it means diddly squat (sorry if this is Aussie slang)! Come on, isn't it time this stopped? It's an insult to the military who risked their lives so that others might live. Shame on RCCL and the other cruise lines doing this. As I said earlier, we have received military discounts from P&O and Princess so pat on the back to them. And thanks to @fonemanbob for appreciating the military service alliance. It works towards keeping our respective countries safe and without that we have nothing. ?

Yes, I must say, we have never been able to achieve a senior discount either on any cruise line and we sure fit into that category!

And to be fair, my husband has received OBC for military service from P&O and Princess never from Carnival or Norwegian. I'm pretty sure it's for the same reason as RCCL - we are Aussies. If one can offer it, surely the others can too!

I'm happy to float this boat (excuse the pun ?) and I just tried to contact Susan Bonner being the relatively new Vice President and Managing Director of Royal Caribbean for Australia and New Zealand via email. The email address was

[email protected]

It's the only one I found after searching. I just received a bounce back with fatal errors so I guess that address was wrong. Any help with a contact person/s email would be greatly appreciated.

Thank you for your response. Do you happen to know who that is and a contact email address?