 Posts

136

Joined

Last visited
Recent Profile Visitors
The recent visitors block is disabled and is not being shown to other users.
Linda216's Achievements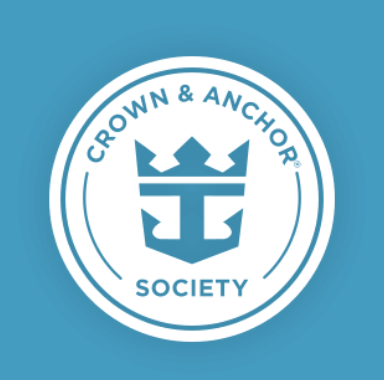 Diamond (5/7)
47
Reputation
@emsff02 and @Srp431 thank you both. Found tags! First RC cruise tomorrow!!!!

Great! Will I be able to extra luggage tags there or do I need to find them in my email? (I've been searching this morning and can't find my big travel document packet in my email trash. Any idea the title of the email to better find it?)

I was considering giving my kids backpacks to the porters on embarkation day. (Obviously removing any valuables first) My kids both packed most of their clothes in them and thinking it would be nice to ditch the extra bags to enjoy the ship more Is this feasible and a decent idea? or do they mostly want suitcases to stack etc? Lmk if this seems like a good idea or not. Thx!

I know it's not an alcohol question but what's RCLs la croix type option? I thought I remember they have a drink like that. and do they have a hard seltzer?

Got my tea lights! Thanks guys. So to confirm, there is no clock in the cabin? ? if so any travel clocks you guys love? Thx.

@SpeedNoodles thanks for the link. I guess I got overly excited when I saw Navigator added to the app list. (Not realizing that doesn't mean the chat feature works yet ?) Does anyone know if the the iMessage loop hole works on Navigator? I have tweens that I want to let wander, but I don't feel great about that without a way to communicate.

I thought it had be added to more ships? Anyone have a list?

Thanks for the info. I have one. I just didn't want to take up precious suitcase space if the room had something. Thx!

Do the cabins have a night light (or any type of light from the blow dryer or the light switch) to help with middle of the night trips? ?

Wait?? Is this for all ships? This would actually help me by allowing both my kids to be in AO. Lmk!

Are there blow dryers in the bathroom in our cabins?

@Eric Chao yeah I was wondering about hooking up our laptop to the tv too. Trying to avoid internet package so we won't be streaming shows. Might have to kick it old school and bring discs.

@Lovetocruise2002 I really appreciate your feedback on this! I know I followed your post before because our daughters are about the same age. So if there's not much on TV, obviously our portable DVD player (or our laptop with videos on it) is good to bring. But do you have any other recommendations for what your girls like to do so you and your husband can have at least a drink together alone and feel they are safe?

I know! What a bad subject to ask about! But in my defense, I'm specifically curious about channels and such in our stateroom so if the kids are tired, my husband and I can go out. They're at that perfect age where we can leave them, but they're not quite old enough to be out late doing teen things. We'll likely bring our portable DVD player but hoping there might be some kid friend options on tv. And please don't hesitate if you have ideas for tweens so parents can relax on their own. It's a hard age since they're too old for kids rooms but not old enough to be completely independent. Thx!