Posts

40

Joined

Last visited
Recent Profile Visitors
The recent visitors block is disabled and is not being shown to other users.
pamici's Achievements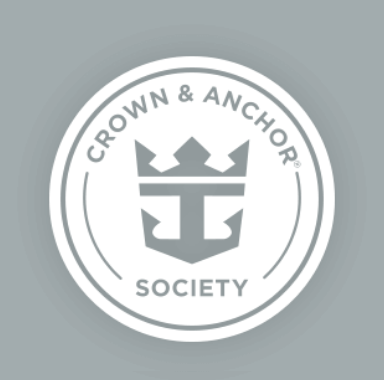 Platinum (3/7)
103
Reputation
We have arrived in Cozumel alongside Gargantua of the Seas Snapchat-677696526.mp4

When we went for our "my time dining" at around 8:00, we discovered we actually had assigned seating at 5:30, which we never requested. They did accommodate us and although MTD was full, they agreed to split the difference and seat us at 6:30. Today has been punctuated by between meals with a view, bars with a view, and spa treatments, with a view. I'd love to go to the silent disco tonight, if only it started at 8 instead of 10. Three old gals walk into a bar ...

After muster we grabbed a roast beef sammie at the Park Cafe and peeked in at the spa. We cleaned up and went to Boleros for a bit before catching the early show of the comedy headliner. Our front row seats courtesy of the key were very nice. Comedian was good, but the sign language interpreter was the best part, especially when he signed the music. After comedy, friend Beth got in line for her free charm bracelet. It's pretty cute! The bracelet is free, the charms are 5 for $10, and every day for the rest of the cruise, you can get the charm of the day for $5, with another freebie at the end of the trip if you collect them all. It's a marketing ploy, but an effective one and a win-win.

We pretty much went straight to the MDR and dropped the carry on bags. Had a nice lunch, all good except mac and cheese, and plenty of time to wander while waiting for rooms. We eventually wandered to the Schooner bar for cocktails. Our room is good, if a bit worn and grubby in the upholstery, and the balcony is awesome. The carry on bag we checked in the MDR was tucked away in the closet when we got here and the rest of our bags were delivered as we headed out for muster.

And this one's a beauty!!!

Hotel and breakfast were good and the shuttle picks up every 30 minutes for the port. Nice shuttle, only ones on it at 10:30, zero delays, straight to the porters, portered large suitcases, walked straight to check in with no one ahead of us, same with the scanners. Ok so the key is 1000% worth it. And many thanks to the cruiser who told me not to sweat the Coast Guard inspection. We were on board by 11:30 after about a 30 minute wait with water and cookies in the waiting area.

I met sister at the distillery, where we fortified ourselves with a martini for her and a flight of whiskey for me. I prefer a single malt Highland scotch with some years on it, but these were definitely yummy. Sister helped pedal back down the seawall to my car (only took 30 minutes with two of us!), and we drove to Cajun Greek to meet our travel companion for dinner.

No issues with parking at the rental place because they keep your driver's license, but here's pictureof the ride I didn't need. Kind of a wrestle pedaling alone but I got used to it in a couple of blocks. So windy the red flags were horizontal, but I saw lots of interesting places along seawall that I'll want to check out in the future. I had a lot of time to observe, it took an hour to go 1.8 miles.

I left Dallas about 7:30 Sunday morning, which was later than I wanted, but I decided coffee with my honey was more important than getting my money's worth on the surrey rental. My playlist gets me to just north of Texas City, so might have to add a few more songs. I decided to go straight to the Gumbo Diner. It was so good. Country fried steak, eggs and hashbrowns. I sat at the bar around a food prep area and chatted with the very friendly waitstaff and an islander who appeared to be looking for wife number 3. I wasn't able to help him with that. By the time I'd finished my brunch, it was almost 2:00 and I figured I'd better get the surrey.

This is my first time using voom, so I don't know how well pictures will work, but here's a quick recap of the last couple of days, starting with an excellent suggestion:

Thanks everybody! I've had some connectivity issues, but looks like things are working again. I'll get caught up here shortly!