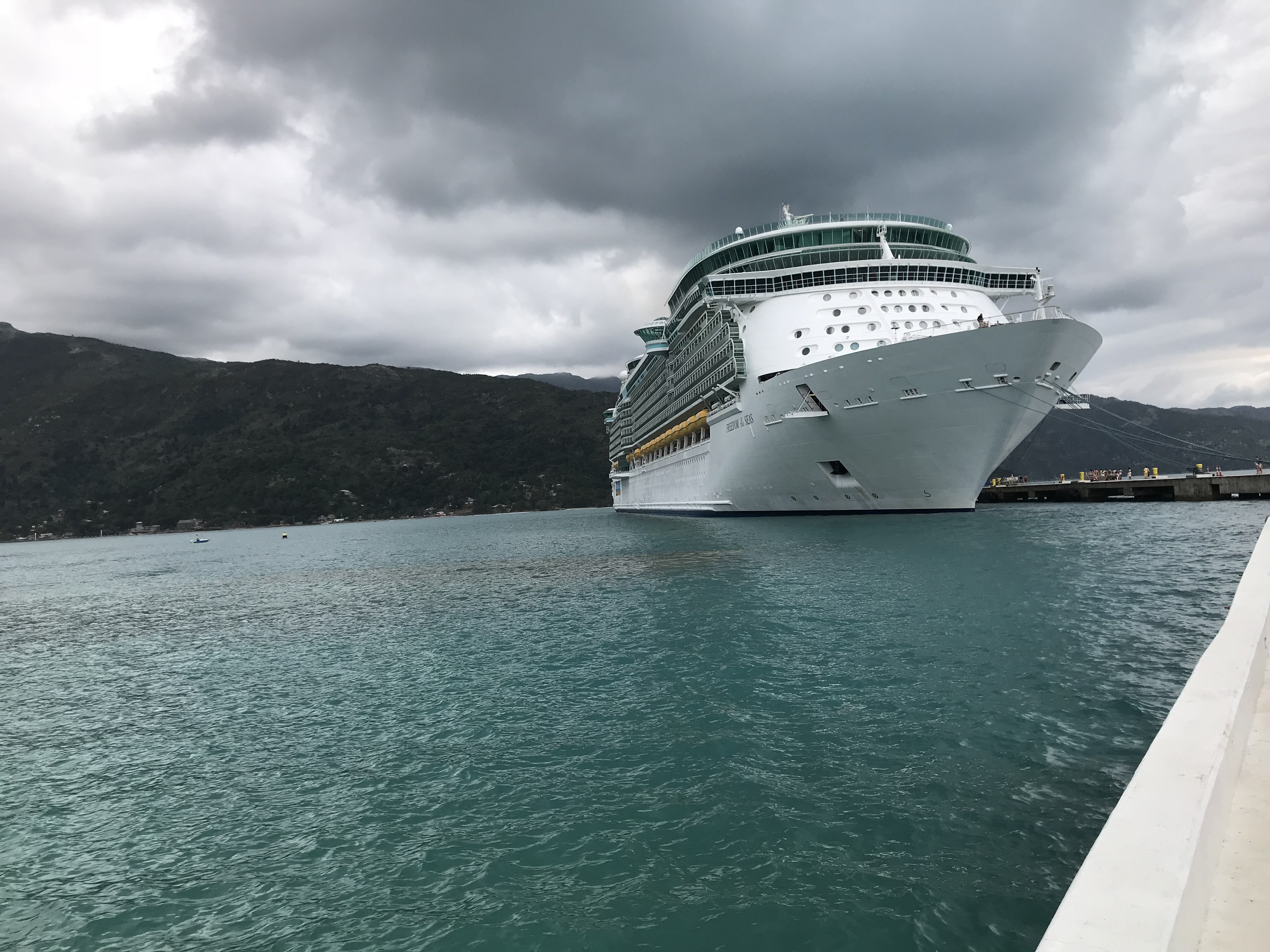 Content Count

79

Joined

Last visited
Everything posted by Jedi Jason
You should be able to get the sale on a future cruise planner sale which happen about once a month or so.

I have seen the price drop the day or night prior to the official announcement of the next cruise planner sale. They may have implemented the price change prior to announcing the cruise planner sale.

I have been to Nice. We went on a tour that we booked through the cruise line that went to Eze and Monaco. We had some guided time in the highlight of each area and some free time in both and it included lunch in Eze. It was in 2007 but I do remember enjoying both areas and would recommend it or something similar. I don't know what they are currently offering but I had a coworker that did a very similar tour last year on Celebrity.

We are on the July 12 cruise on Mariner.

If you scroll down to the bottom and click the "Get more details on ships we support" you will get a listing of ships. Select the ship for your cruise and it will show future sail dates that you can use. It seems like you have to be within a certain number of cruises of your sailing. For example, Mariner cruises only lists through July 5 but Harmony is through August 18 since Mariner is doing two cruises per week and Harmony only once a week.

I didn't see any sailings on any ship on April 16th.

That's weird that fun spot might not be open since Spring break in Florida happens for one county or another almost every of the month and if not he public schools the University is on break.

Any information yet about whether Captain Jack's on Coco Cay will be included in the unlimited dining package and has anyone seen a menu with pricing yet?

You should be able to get some type of alcohol like vodka or rum with one mix in like coke or juice. I frequently get Vodka and cranberry juice for diamond drinks.

I live in the Orlando area and I have been to all of these attractions. The Icon Orlando 360 is an entertainment area that has shopping and restaurants and attractions around three main attractions. It is in a tourist district and there are other attractions, shops and restaurants nearby as well including Ripley's which are with walking distance and even more (top golf, Mario Andretti's entertainment center) witin a short drive. The three main attractions here include the Ferris Wheel (the Orlando Icon) it has AC and provides a great view of stuff nearby, Disney is a little far but you can see Sea World and Universal Studios fairly well. It is located south of downtown Orlando and it takes about 20 minutes to make one trip around. It is comparable to the Las Vegas Eye or London Eye. There is also a Madam Tussaud's wax museum that is somewhat interactive that features mostly pop figures (movies and music and athletes) but also includes some historical figures as well. Finally, the Sea Life Aquarium has one interactive area and features some local wildlife but also features sea life from around the world including some areas that have glass floors. I am not sure what the excursion includes but on location the tickets can be purchased separately or as a package. There is also a new attraction on site that has swings that go up at least a couple of hundred feet above ground. Disney Springs is just an area outside of the theme parks that features a variety of dining, shopping and entertainment options. There is a VR experience there called the VOID which is pretty cool. There is also bowling, movies concert halls and more to entertain. Some of the things to do are Disney related and some aren't. The Kennedy Space Center is the closest attraction to the port and there is plenty of cool NASA and space related stuff there to see and do including a tour that goes near the launch pads. One of the space shuttles is on display here. You may have an opportunity to meet an astronaut as well. I would probably recommend this as your top option unless it is not of great interest.

Well, Enjoy your Summit cruise.

Some online travel agencies might purchase blocks of rooms and you might have different room selections than you might find elsewhere. I recommend a TA that you can contact directly. I think you will love your cruise and I have no doubts that you will be back to book another.

I was in a deck 12 central park balcony room and did not have any issues during sleeping hours. We did have one evening there was some music that seemed to be mistakenly broadcast over some loudspeakers from the pool deck for an hour or two one night that was on the loud side but it ended before we called it a night. We had considered a deck 14 room but played it safe due to pool deck noise concerns. Pool deck noise was very minimal especially in our room with the balcony door shut.

If as you say Harmony and Symphony are significantly more than I would go on Oasis or Allure instead. Oasis is a great ship. It does not have some of the slides/water slides that are on Harmony and Symphony but is quite similar otherwise. I have been on it and I would recommend it. It may get some of those new added features by the time you cruise anyway.

Keep checking as they may have accepted your offer since you should be within the final payment deadline or will be soon. So, they might not wait long to accept an offer if there is a lot of availability for the room category.

I would second most of the recommendations including the travel agent to advise you on your cruise plans. A 5 night, a week long or longer cruise, or even some back to back cruises are recommended since you are investing in airfare. The kids sail free promotion would probably not apply for a summer cruise so booking two adjoining rooms is a great idea to have the kids nearby but have some separation all the same time. I would expect the kids would really enjoy the adventure ocean supervised kids program to give the two of you some adult time. A Caribbean cruise with kid friendly excursions or trips to beaches would be ideal. Save Alaska for when they are a little older and will be able to appreciate it and remember it. I would recommend a refurbished Freedom class or Voyager class ship and also any Oasis class ship. Enjoy planning your cruise.

@Boston Babe I am curious about your Celebrity Equinox cruise. Have you been before and is your cruise pre or post refurbishment. My wife and I have a 5 night January cruise on her and we have only done a 3 night preview cruise on Edge and loved it. If you haven't been on Edge before I think you will love it's modern resort design with lots of views of the ocean.

Thanks for the excellent live blog. I especially enjoyed the food pictures and menus of the specialty dining. I have been on only one Celebrity cruise but it was on the Edge. I had an onboard credit so we tried the French restaurant for Lunch and the garden grill for a Lunch. We managed to try three different main dining rooms for dinner on our 3 night preview cruise. I might have to consider a suite next time on Edge or one of its sister ships that will be arriving in the future. I was in an infinite verandah on my Edge cruise. My wife and I are booked in a balcony in concierge class on the Equinox post refurbishment. It was only $100 more than regular non obstructed balcony.

I would love a photo of the bar at the aft of the ship. It was one of my favorites. I think it was the sunset bar. You can watch the wake from the ship as your are sailing along and it's just around the corner from the rooftop garden.

The best was the blinds or black out shade for the balcony, being able to raise or lower that from the comfort of your bed via the app.

They are building four other sister ships so maybe one of them will eventually sail in the summer in the Caribbean.

I always forgot about the pizza station in the Ocean view café since it is in the aft of the dining area separated from everything else. I never got around to trying it.

My wife and I really enjoyed our 3 night Bahamas preview sailing in December. So, I will definitely will be following. We need a longer cruise on Edge.

There were a lot of things my wife and I liked about our 3 night Ede Bahamas preview sailing back in December. I haven't been on a quantum class ship but I see a lot of features from there and Oasis class ships along with some new features and the best of Celebrity cruise ship features. While we didn't care too much for the entertainment including the Eden area of the ship because it was a little too artsy and without a clear direction or purpose. The ship did not feel crowded and we did like the multiple main dining rooms despite having different servers in each of them. The ship was like a modern resort with lots of spaces with ocean views. It was definitely non traditional with the added element of technology with the app and the infinite verandas were unique, we were fans of them overall. The ship was fairly easy to navigate and had plenty of design features they were unique like not having a large desk at guest relations but a series of small counters instead. We would love to go on more Edge class ships when our kids aren't with us. However, Edge only sails the Caribbean in the winter months and it is expensive since it is the only ship in its class for now. We are looking forward to having more options including one that might sail the Caribbean year round. Definitely recommend it @SpeedNoodles

I thought about this too. I am curious if the al a carte options would be included. Hopefully we will know soon from Royal or based on someone's personal experience.