Posts

10

Joined

Last visited
chelsea's Achievements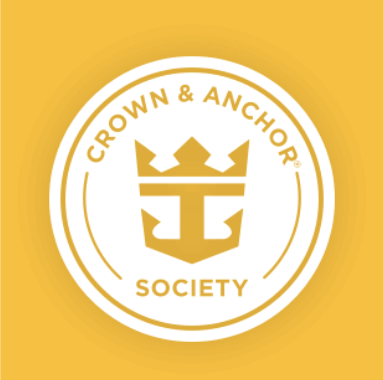 Gold (2/7)
1
Reputation
See above! That should help you. You can see where they tender & then the cabanas are at the top of the map near the docking area. Also, they do have a shuttle that runs continuously if you'd like to check out other areas without wheeling your family member around as long as you're able to get them on the shuttle.

Anybody going to Alaska with me? ?

We were there this month & someone was in a wheel chair that was in our group going to the island. They made sure to accommodate this individual & his family. They got him one of the beach wheel chairs and last I saw of them they weren't having any issues. There is a beach very close to when you get off the boat, as well as bathrooms, food etc. You wont have to go far to have a good time.

Cable Beach or pay for a day pass to the British Colonial Hilton ($60 per person but you get a $20 food/beverage voucher & access to their amenities)

We'll be visiting Juneau, Skagway, Victoria, and Vancouver during our Alaskan cruise. We definitely want to go whale watching but unsure what else to do - there are so many options! What was your favorite thing you've done in Alaska?

We were just in Nassau on Sunday and we were disappointed. We got off the ship fairly early and the streets were covered in trash and there was a lot of construction going on the route we walked to Junkanoo. The beach was so-so and there was some trash and locals that made us a little uncomfortable, we felt like we were being watched. I did not feel comfortable leaving my belongings unattended and there were no lifeguards. As far as the jellyfish... you never know where you'll see them it's best just to keep an eye out while you're in the water but we definitely saw more at Cococay if your cruise stops there. Jellyfish, fish, 2 stingrays, a small shark, and even a barracuda we saw. Looking back I wish I would have done an excursion to Blue Lagoon or Paradise Island while in Nassau. We ended up not staying at the beach long... we stopped in a few shops including the straw market and spent most of the day on our ship. PS. it seemed like a lot of more experienced cruisers didn't even go into Nassau when we got back on, they were all chilling by the pool and the casino!

I am going on my first cruise this September on Mariner of the Seas and we're going to CocoCay and Nassau. We are going to do the jet ski & snorkeling in CocoCay but I am on the fence about Nassau. I've read mixed reviewed about Junkanoo beach & that you get hassled by locals selling souvenirs, excursions, and hair braiding and that it's a dirty beach. Trying to figure out if what I'm reading is true or being blown out of proportion. Are the other islands worth spending the additional money to go to Pearl Island or Blue Lagoon or should we just enjoy the culture that is Nassau... what's been everyone's experience with Nassau?

I was wondering the same thing! That looks so fun! I'll be on Mariner in September & will definitely be doing this.