In:
Royal Caribbean Group reported its second quarter earnings on Thursday and reported stronger than expected earnings that forced the company to pump up its guidance for the year.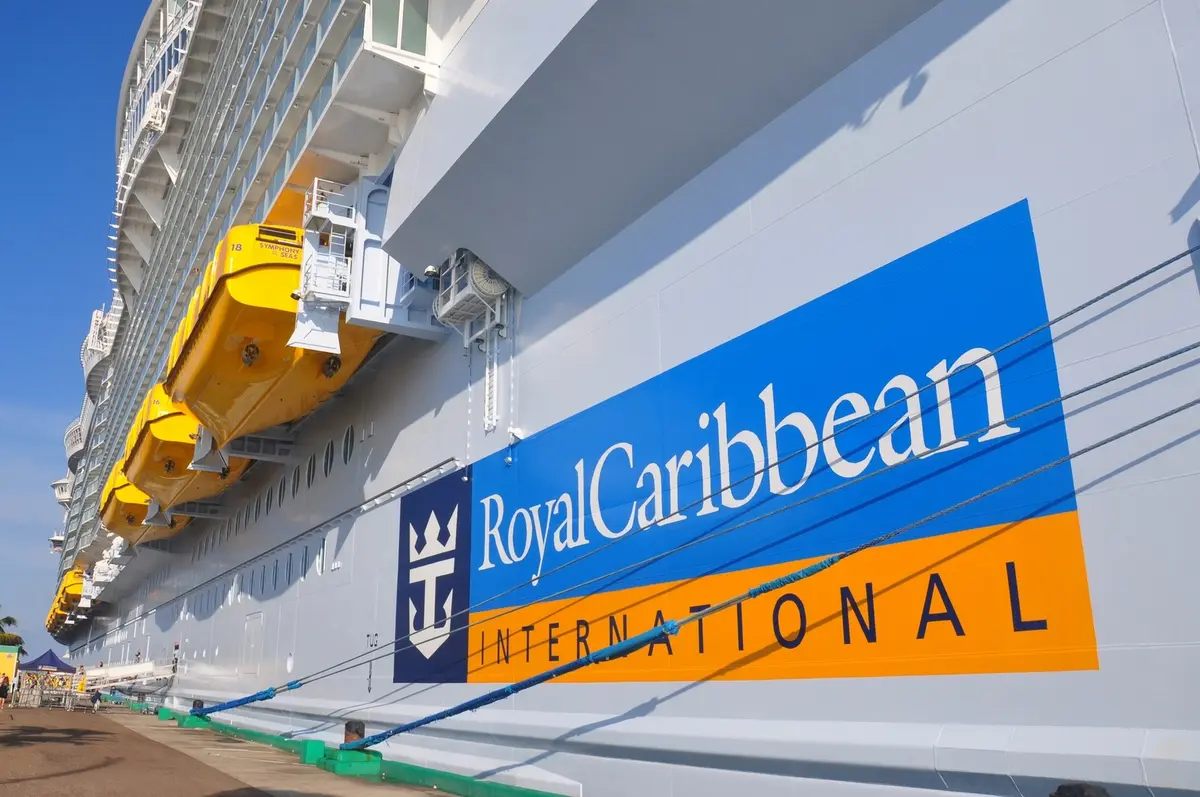 The company had total revenues of a record $3.5 billion, with net income at $458.8 million. Adjusted EBITDA was a record $1.2 billion and Operating Cash Flow was $1.4 billion.
Why the fantastic results? Demand was better all around.
The cruise giant is seeing higher prices for cruise fares for North America and European itineraries, along with a lot of its customers spending on extras, such as drink packages, wifi, shore excursions and more.
Consumer spending onboard, as well as pre-cruise purchases, continue to significantly exceed 2019 levels driven by greater participation at higher prices.
The better-than-expected results compelled the company to make a significant increase in the company's full year outlook for revenue and earnings.
Royal Caribbean Group CEEO Jason Liberty celebrated the results, "Our brands continue to fire on all cylinders, resulting in record yields and second quarter earnings significantly exceeding our expectations."
"Demand for cruising and our brands is exceptionally strong and we have seen another step change in booking volumes and pricing, leading us to now expect double-digit net yield growth for the full year. We also expect to achieve record Adjusted EBITDA per APCD and Return on Invested Capital this year and are well on our way toward achieving our Trifecta goals."
Breaking down the second quarter
Net Income for the second quarter of $458.8 million compared to a Net Loss of $(0.5) billion for the same period last year.
Higher Caribbean and European cruise fare pricing along with higher shipboard revenue drove the higher revenue. The average capacity for the second quarter was 105%.
Booking volumes in the second quarter remained significantly higher than the corresponding period in 2019 and at record pricing levels. 
"Demand for 2023 sailings has significantly exceeded expectations and bookings for 2024 sailings are up significantly versus all prior years at record prices. Demand from the North American consumer has remained incredibly strong throughout the year, and booking volumes from European consumers who are booking European cruises this summer have accelerated."
Cash situation
Between 2020 and 2022, Royal Caribbean Group took out a number of loans to keep the company going during the cruise industry shutdown.  Here's an update on paying them back.
As of June 30, 2023, the Group's customer deposit balance was at a record-high $5.7 billion.  
As of June 30, 2023, the Group's liquidity position was $3.7 billion, which includes cash and cash equivalents and undrawn revolving credit facility availability.
During the second quarter, the company generated $1.4 billion in operating cash flow and repaid $1.6 billion of debt
As of June 30, 2023, the scheduled debt maturities for the remainder of 2023, 2024, 2025, and 2026 were $1.0 billion, $2.0 billion, $3.3 billion, and $2.8 billion, respectively.
New cruise ships
Royal Caribbean Group has plans to spend $4.2 billion on capital expenditures, which usually are related to new ships or new construction projects.
The Silver Nova cruise ship was delivered to Silver Sea, and Icon of the Seas and Celebrity Ascent will be delivered later this year. All ship orders have committed financing in place.
Non-new ship related capital expenditures are expected to be $0.5 billion.