In:
Are you an aspiring artist? Royal Caribbean wants to display your work on Icon of the Seas when it launches next year.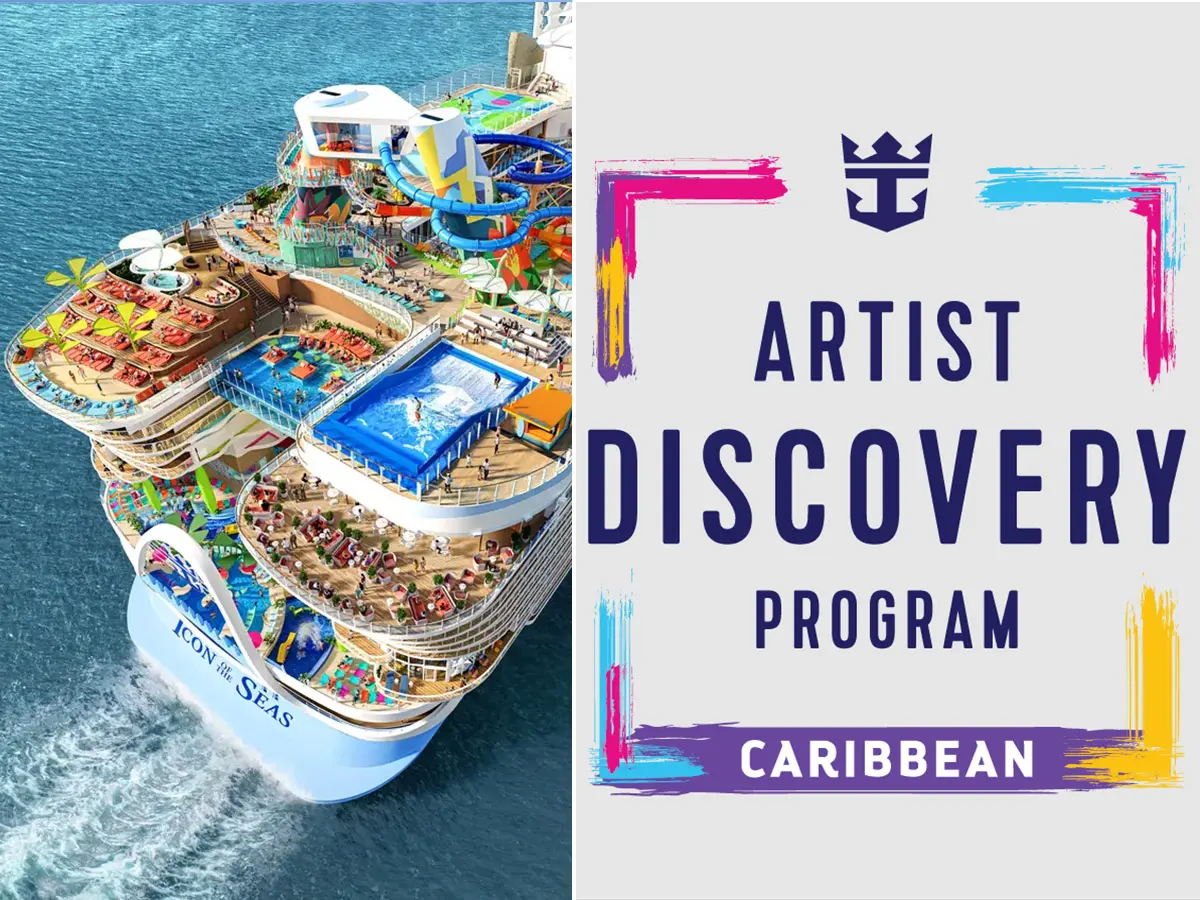 The cruise line has traditionally embraced art on its cruise ships, featuring impressive collections on each of its new ships.
Icon of the Seas is the next new cruise ship for Royal Caribbean and the cruise line has launched a new program that aims to look for up-and-coming artists from destinations the cruise line visits can vie to put their work on display.
Winners could get as much as $100,000 in commission budget if selected.
As its name suggests, Icon of the Seas was designed to be an icon – a symbol of luxury and comfort that guests can look forward to during their vacation. 
Later this year, as artists in residence, the winners will work closely with the Newbuilding team behind Royal Caribbean's renowned ships to bring their concepts to life in Turku, Finland, where Icon is under construction.
The "Artist Discover Program" has a goal to "infuse every region's spirit and culture into the curated art collections on board ships, in order to highlight and celebrate the very destinations and their people at the heart of Royal Caribbean's memorable vacations."
Royal Caribbean International President and CEO Michael Bayley thinks the new program will not only satisfy the cruise line's love of art, but also help promote burgeoning artists, "The Artist Discovery Program is a project close to our hearts at Royal Caribbean International because the destinations we visit are family. And it's only fitting that we begin our search for up-and-coming artists who are in the Caribbean; it's where we got our start more than 50 years ago."
"Vacationers want to immerse themselves in the places they visit. This is a way to spotlight the beauty of the local cultures and people in the places they see and enjoy every day on their cruise, beginning with large-scale canvases on a first-of-its-kind adventure – Icon of the Seas."
How artists can enter
The program is starting off with looking for artists in the Caribbean. Local artists can send their submissions starting today and through April 4 via the program website.
To vie for a spot in the first edition of Artist Discovery Program, artists must submit the following:
Five samples of conceptual work: The work must be original and may not currently be published or on display.
A brief artist statement that helps explain their work, inspiration and other details regarding the pieces submitted.
A copy of their resume.
If picked, each artist will receive a grant from the cruise line, ranging from $20,000 to more than $100,000.
The Caribbean Edition of the artists picked will be commissioned to paint nine large-scale murals in three highly visible locations:
1. Embarkation Murals: embarkation area passengers first enter when walking onboard Icon of the Seas.
2. The Royal Promenade: Main thoroughfare on Icon of the Seas that has shopping, dining, and things happening all day long.
3. Suite Sundeck: Private VIP area for suite guests only, boasts a bar, dining area, and pool.
Each piece will invoke the vibrancy of the Caribbean, joining the collection on board that will include an array of pieces created by Caribbean artists or inspired by the region.
Icon of the Seas launches in January 2024
Royal Caribbean's Icon of the Seas is the most highly anticipated new ship in 2024, and for good reason. Boasting an impressive gross tonnage and capacity, it's set to become the largest cruise ship in the world. 
When Icon of the Seas launches in January 2024, she will be the first ship in a new class of vessels.
Icon will sail year-round, 7-night Eastern and Western Caribbean vacations from Miami. 
The new ship will have 20 decks and manned by 2,350 crew members.