In:
Royal Caribbean is busy with plenty of changes, and I want to make sure you're aware of everything happening.
Between the major announcements, there are a good amount of smaller updates that occur every week, so this is a quick round-up of Royal Caribbean news from this week.
Many thanks to the RoyalCaribbeanBlog community for helping spot what has changed.
If you ever have a news tip, feel free to email it to [email protected] for possible inclusion in a future update!
New biodegradable straws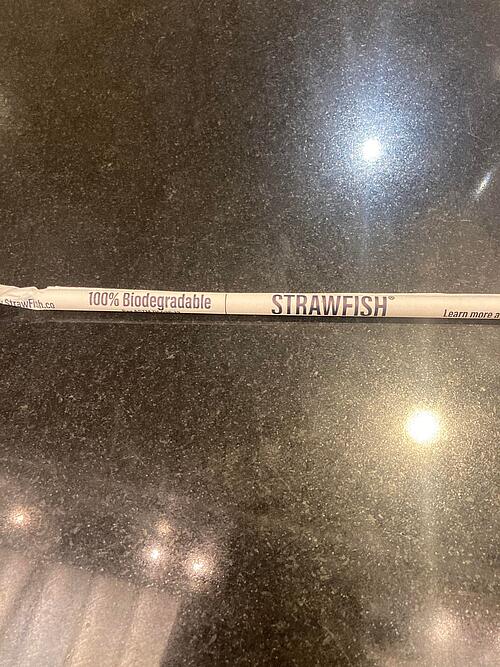 There's a new kind of biodegradable straw on at least some Royal Caribbean ships.
Royal Caribbean got rid of plastic straws on its cruise ships in 2018, but the paper straw replacements have been received with mixed reactions.
According to the StrawFish website, the straws are able to biodegrade without the need for oxygen, in a process called anaerobic biodegradation. This is essential because landfill conditions consist of extremely low oxygen levels.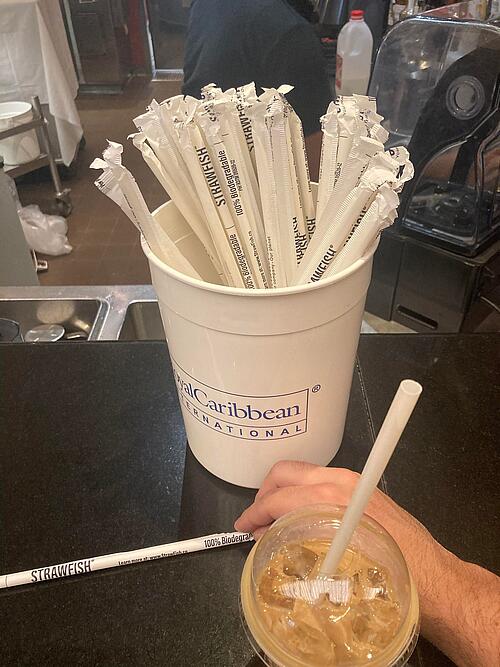 In fact, they've been tested to 100% biodegrade in under 27 weeks in natural landfill conditions.
So far they've been spotted on Harmony, Freedom, and Jewel of the Seas.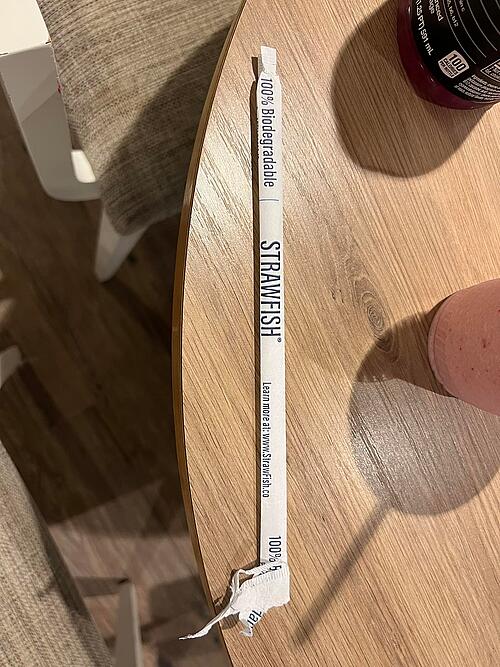 Readers that tried them have all reported them being a far better solution compared to the paper straws they replaced.
Thanks to twangster and Dan Kohout for providing photos.
First Royal Caribbean ship to reach 100% capacity
We may have had the first Royal Caribbean cruise ship get to full capacity since the pandemic.
RoyalCaribbeanBlog reader Shannon Ford is sailing on Odyssey of the Seas this week and reported the ship's Captain mentioning during her sailing.
The Captain added this is the first sailing to be sold at 100%.
Spring break has seen many ship capacities rise from around 50-60% limits that were in place in January and February.
New shampoo and body wash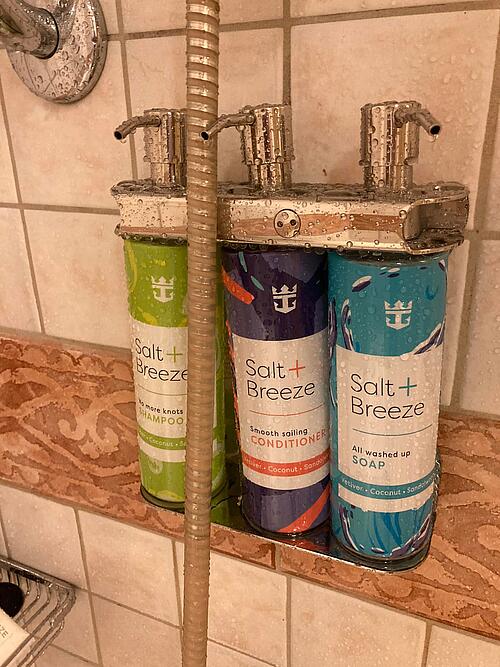 Guests are seeing a new brand of shampoo, body wash, and conditioner in their cabin on at least some ships.
Janet Pirkle shared a photo of the new Salt + Breeze brand toiletries that were added to her Junior Suite on Mariner of the Seas.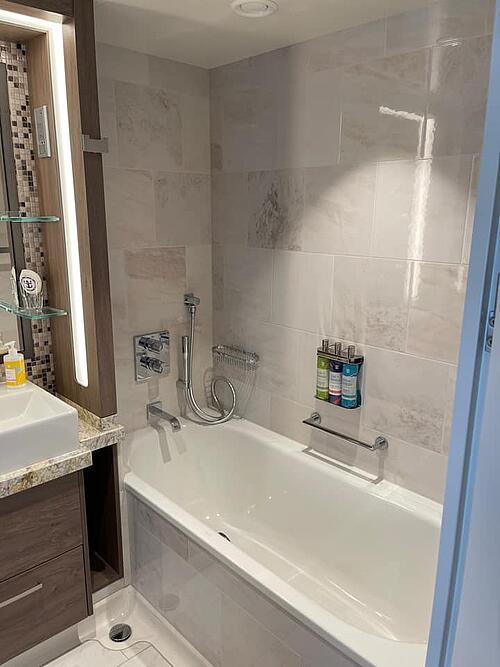 Other cruisers reported seeing Salt + Breeze brand liquids added to select cabins on Harmony, Explorer, Odyssey, and Independence of the Seas.
Royal Caribbean is still using Malin & Goetz on other ships in the suites.
Galveston cruise ship terminal construction update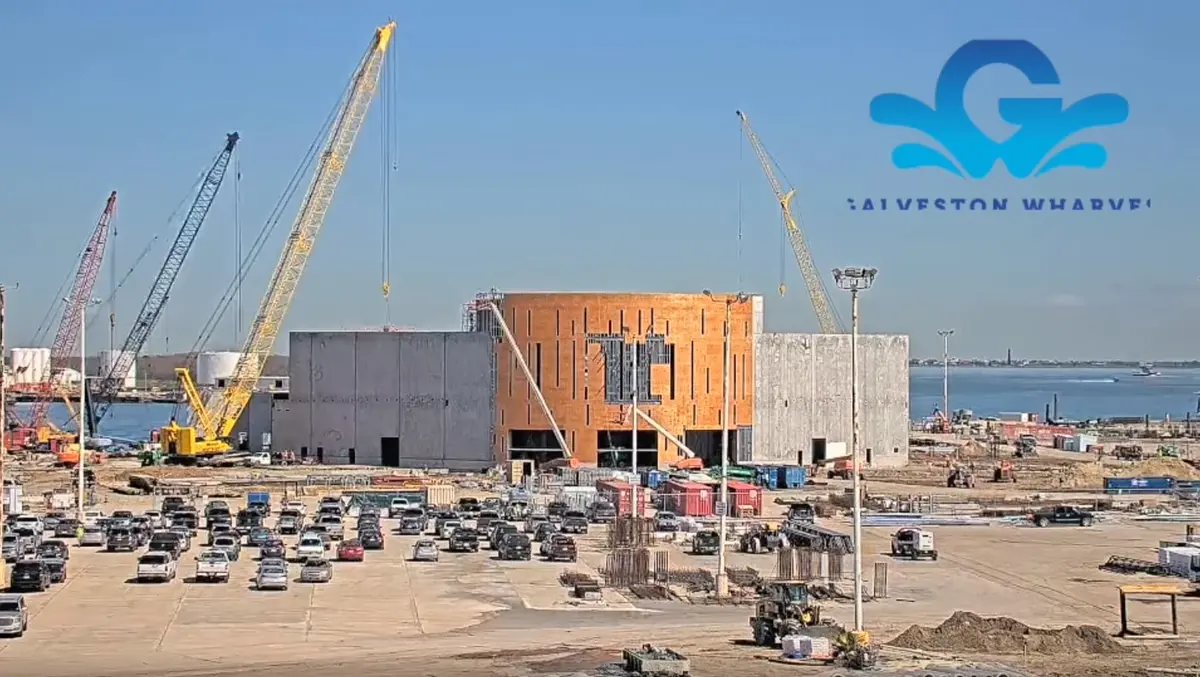 Royal Caribbean's new cruise terminal in Galveston is making significant progress in its construction.
Galveston Wharves Port Director and CEO Rodger Rees posted an update on the progress of Pier 10.
The new building should be complete in about 8 months.
Once complete the 68-foot-tall building will be faced with colorful blue panels, vertical accent windows, and the distinctive Royal Caribbean anchor logo.