In:
One of our more popular questions we hear on the Royal Caribbean Blog message boards is "Where should I stay when I travel to this port?" We can recommend hotels in almost every port, but there's a new(ish) player in town that we should bring to the table as an option.
When AirBnBs first started popping up, they were marketed as kitchy hostel alternatives or fun travel destinations. Since then, the program has evolved to include hosts almost everywhere–from studio apartments to castles! You can find some pretty neat places to stay around the world with AirBnB.
While we still stay in hotels plenty, we do usually opt for AirBnBs when we are cruising. Because ports are in big cities, and where there are big cities, there are also conferences, sports events, music festivals, and the like, hotel prices fluctuate depending on their expected volumes.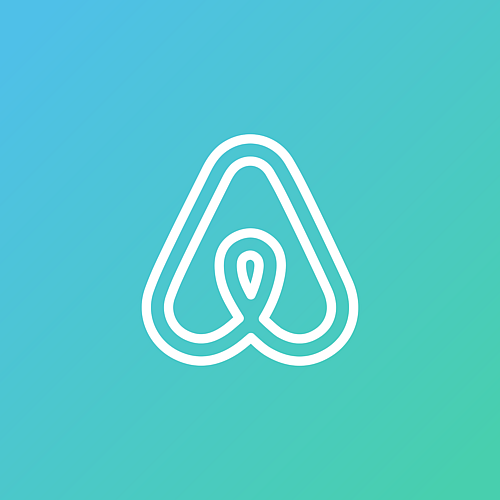 Even when we planned a year in advance, we were sometimes pressed to find a reasonably priced hotel close to the airport or the port.
We first tried an AirBnB in Fort Lauderdale a few years ago, and found it so convenient that we keep going back, not just to AirBnB, but even to that same rental! Our Fort Lauderdale host has a pod of 3 rentals on one property, and they are all super cool studios. The pictures in this post are from our most recent stay in their Bird Studio.
How to book with AirBnB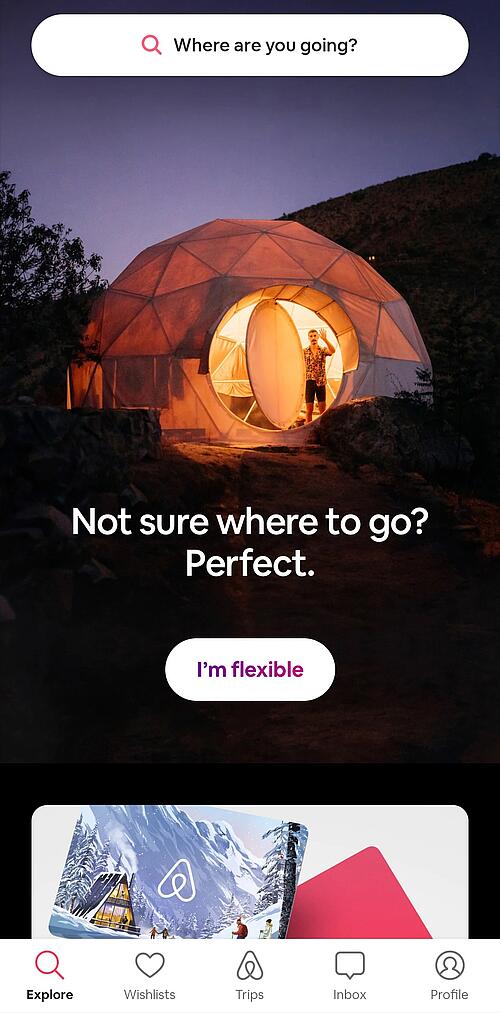 Step 1:  Download the App
The app is available on both Android and Apple. You can also book from a computer, but you'll want the app while you are traveling. 
Step 2:  Search for where you're going, and when. (ie, Fort Lauderdale, January 1, 2022) How many people are coming?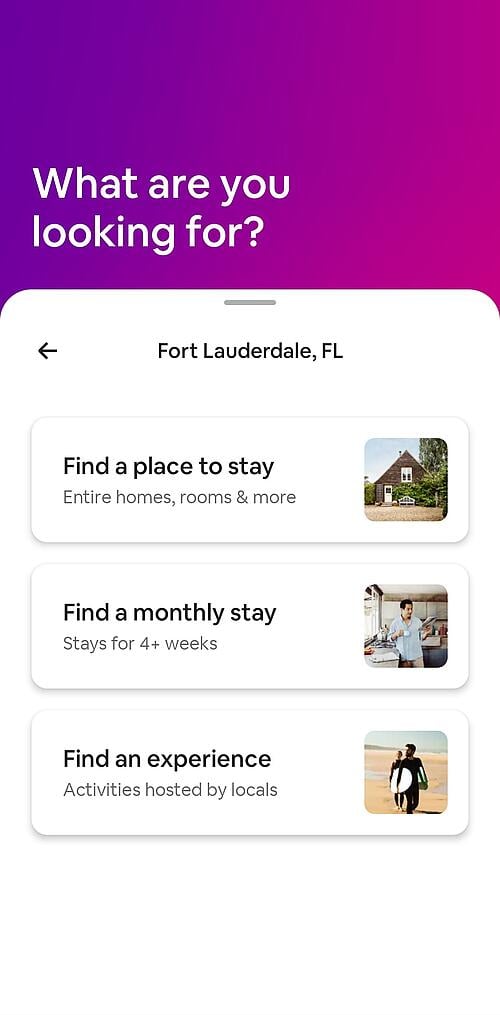 Step 3:  Read through the provided list of hosts and locations to stay. Read reviews, look at photos of the properties. Check out the map. You can sort by the price, amenities, etc.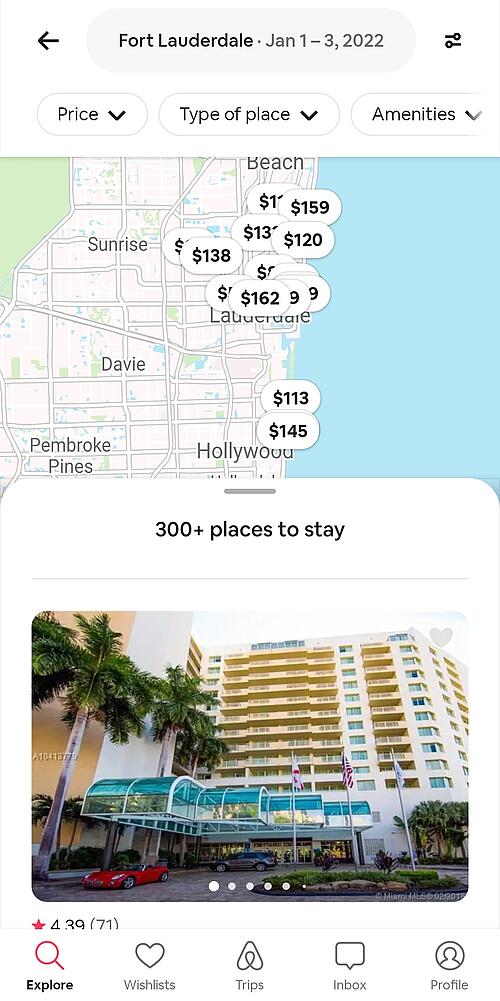 Step 4:  Book! One thing I love about AirBnB is that the pricing is straight forward and up front. There are a few fees (cleaning and service), but you know what they are going to be before you book.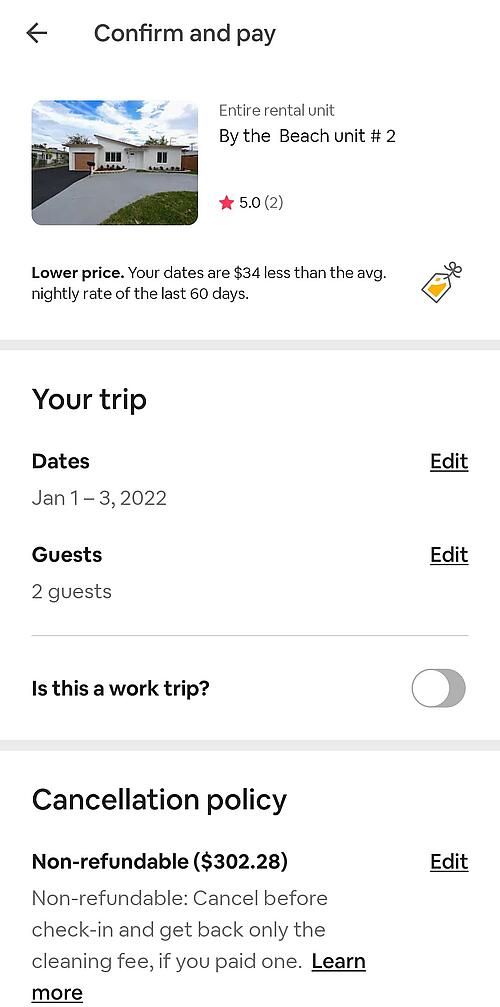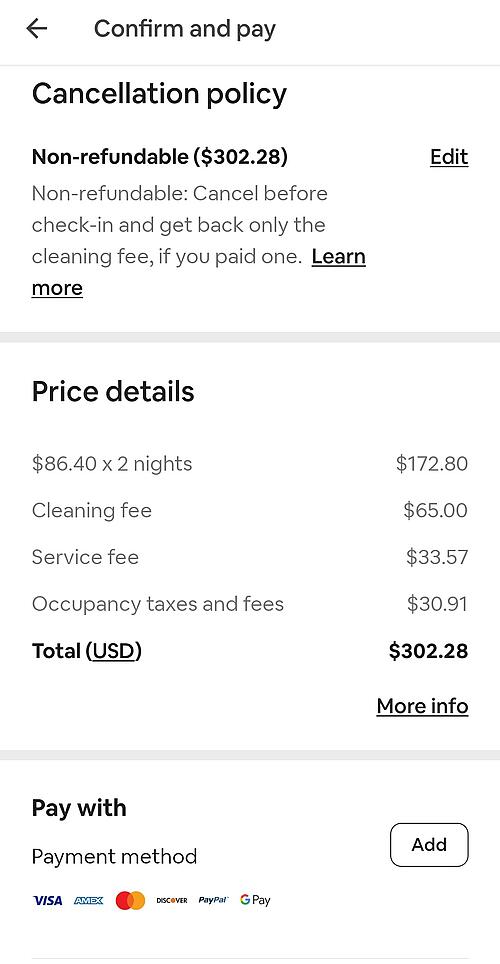 To show you what the booking process looks like, I chose a property at random from the list, but there are locations at all price points, usually starting at $50+ per night.
Not a bad deal considering on a surge weekend, hotel prices can start at $200 per night!
Step 5:  Arrival. When it's time to check in, there's obviously no front desk.
You'll get a welcome email and/or text from the host with instructions and a code to the security lock on the door. This code is unique to you and only activates at your check in time, and deactivates when you check out. That way no one else knows your code, and can get into the rental while you are staying there. 
AirBnB Tips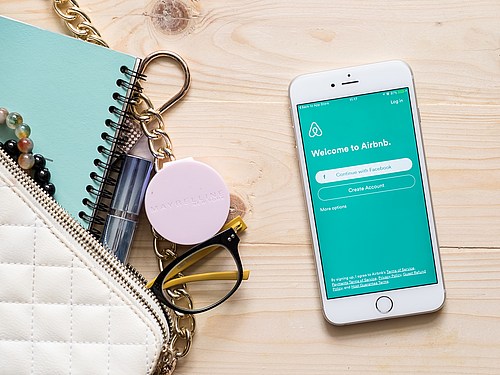 With so many different options in rentals, the sky really is the limit on where you can stay when booking with AirBnB. When we are cruising, we are looking for mostly simple accommodations to get us through the night, but it's important to look at the amenities to find what is right for you.
We do always look for Superhosts, which are "experienced, highly rated hosts who are committed to providing great stays for guests." This way we know the rental will be clean and safe, and they've been well rated. They've had plenty of renters in and out, and know what they are doing. 
Know what you need and want out of a stay. Are you just there to sleep for a night? Will you be eating meals at the rental? Are you staying several days and may want entertainment like a pool or something close to the beach? Are you ok with just a bed  and a bathroom, or do you need a kitchen, living room, etc.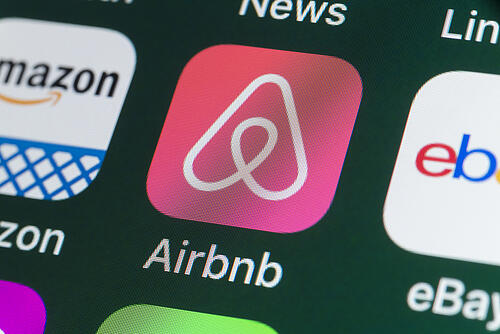 Remember there are tons of options in every price range, so really take advantage of the search. 
You get a rating too! Take care of the property, clean up after yourself. There is a cleaning fee, but you'll most likely need to take the trash to a central location, put the towels in a laundry bin, etc.
Think about this as being a guest in someone's home. Sure, they are going to come in and do the major cleanup, but we aren't going to leave it trashed, either. And you have a great line of communication with the host, so if something does happen, you can let them know.
For example, the battery was dying on the front door lock, so we let them know it needed to be charged before the next guest arrived.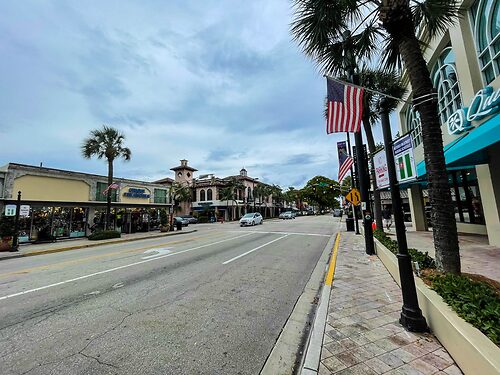 Plan ahead. Because you won't have complimentary breakfast, and AirBnBs are often in neighborhoods, you'll need to figure out dining options in advance. You also need to think about transportation, if you're not renting a car or driving to the port.
We often look for AirBnBs within walking distance to a grocery store, so we can pick up snacks and water. We also usually have a DoorDash dinner that evening. Uber or Lyft is our ride from the airport and to the port.
Hotels will always be the travel standard for overnight stays. However, AirBnB has become a fun and creative alternative that has very competitive pricing, while also helping the local community economy. Many hosts have built annexes to their own homes or converted garages to capitalize on the tourism market, and so staying in an AirBnB often pays back into the neighborhoods where you're staying.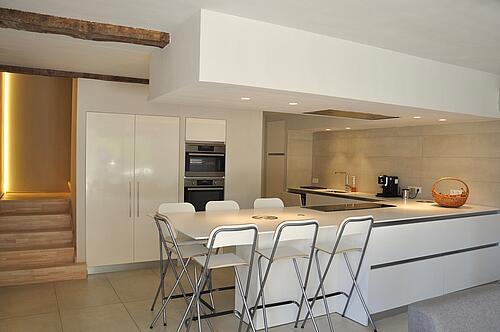 We've found that AirBnB does take a little more effort than staying in a hotel does, but the price difference and location experience is worth it to us. Oh, and Mr. Mills would be upset if I didn't mention his favorite part of staying in AirBnBs:  He can usually find one close to OrangeTheoryFitness, which, if you know, you know.
Have you stayed in AirBnBs before? Do you use them while cruising? Let us know in the comments.
Note:  RoyalCaribbeanBlog.com is not sponsored by AirBnB, but we wanted to share our experience with the service as an alternative to hotels.