In:
Most people have lots of questions when they plan their first cruise, but some people have the added concern of mental health conditions like anxiety and/or panic disorders, which makes planning a vacation pretty challenging.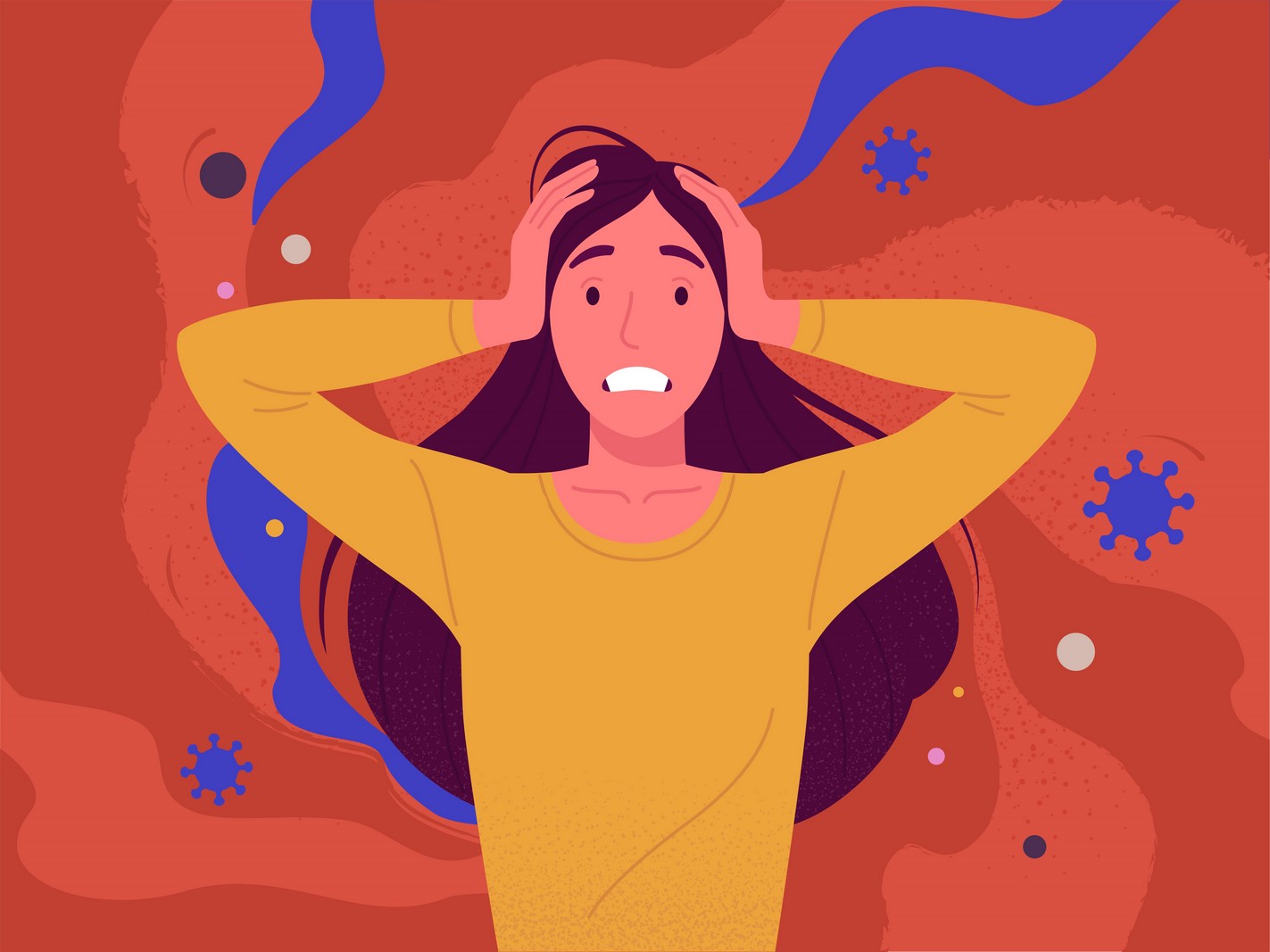 Anxiety isn't just being nervous to do something--it creates strong feelings of insecurity and worry over every detail, and can lead to terrifying and painful panic attacks. According to the World Economic Forum, an estimated 275 million people suffer from anxiety disorders. That's around 4% of the global population, with a spread of between 2.5% and 6.5% of population per country.
According to the Anxiety & Depression Association of America, anxiety disorders are the most common mental illness in the U.S., affecting 40 million adults in the United States age 18 and older, or 18.1% of the population every year.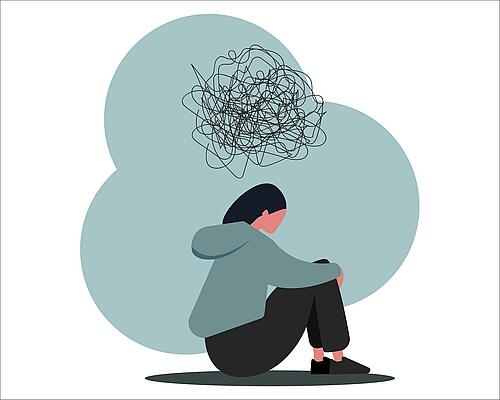 The goal for every vacation is to relieve as much of that extra stress as possible, so I've listed some tips tailored for those who experience anxiety, to help make cruise planning much more accessible!
Watch videos about your ship!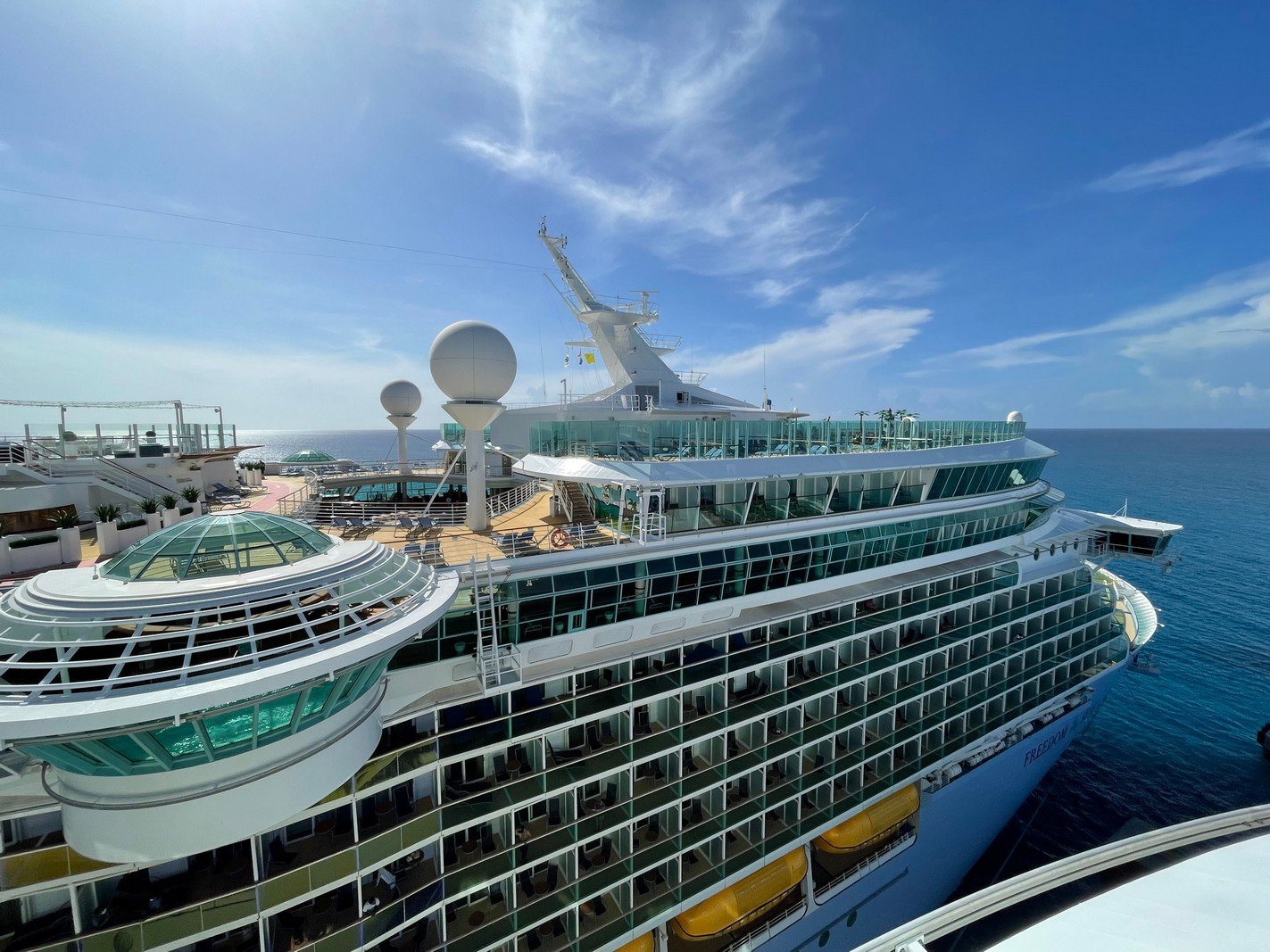 Are you nervous about your first cruise? Maybe you're worried about feeling trapped and claustrophobic, or the opposite--overwhelmed at how huge the ship is.
I'll admit to feeling both when I was planning my first cruise (I even asked my husband if we could just do a land vacation instead). So I started watching everything I could about cruises, every YouTube video I could find.
More: Check out RoyalCaribeanBlog's YouTube Channel!
By embarkation day, I had the deck plans nearly memorized; I knew what food I was going to order at what restaurant; what drink I would order first. I probably went a bit overboard (no pun intended), but it turned my nerves into excitement.
Podcasts like the one we have here at RoyalCaribbeanBlog.com are great resources to prepare, too!
Avoid reviews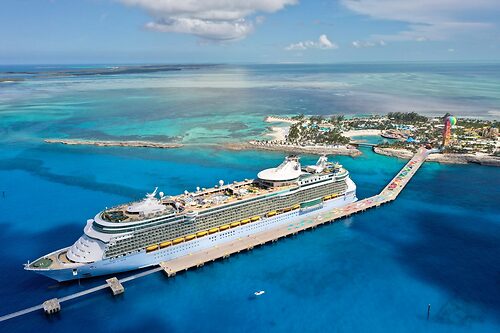 While I recommend researching the ship, watching the heck out of videos to get the lay of the land (sea?)--reviews are another beast altogether.
For someone with anxiety, reviews can totally scare us away from a potentially amazing vacation. We tend to zoom in on negativity, but it's good to remember that the cruise industry is meant to be tailor made for your own experience.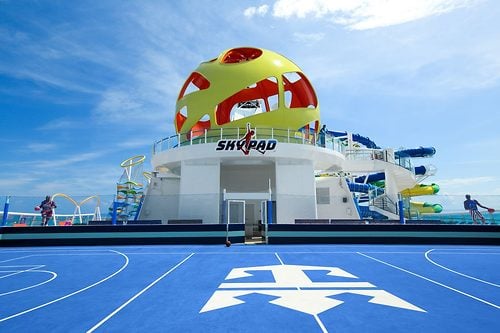 If you are having a difficulty, bring it up to a staff member and it will be corrected right away! Instead, try reputable, well rounded cruise bloggers like Sheri at CruiseTipsTV.com and Billy at CruiseHabit.com, both with Youtube channels. They will share tips, thoughts on different cruise lines (#loyaltoroyal), and all the information you need to know about the industry!
Read more: Trying to answer the most common Royal Caribbean question
Buy the drink package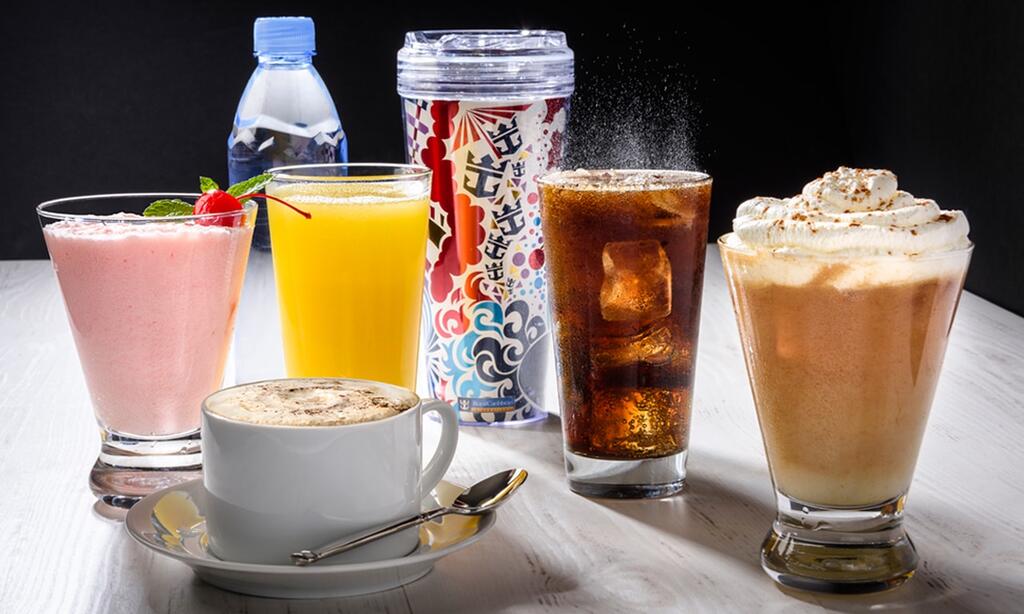 On land, my husband and I only have a drink or two a week, but we let loose on vacation.
Bloody Marys in the morning, frozen concoctions on the beach, wine at dinner, and cocktails afterward. It adds up, and we always are busier than we expect to be (with a cocktail in hand, of course)!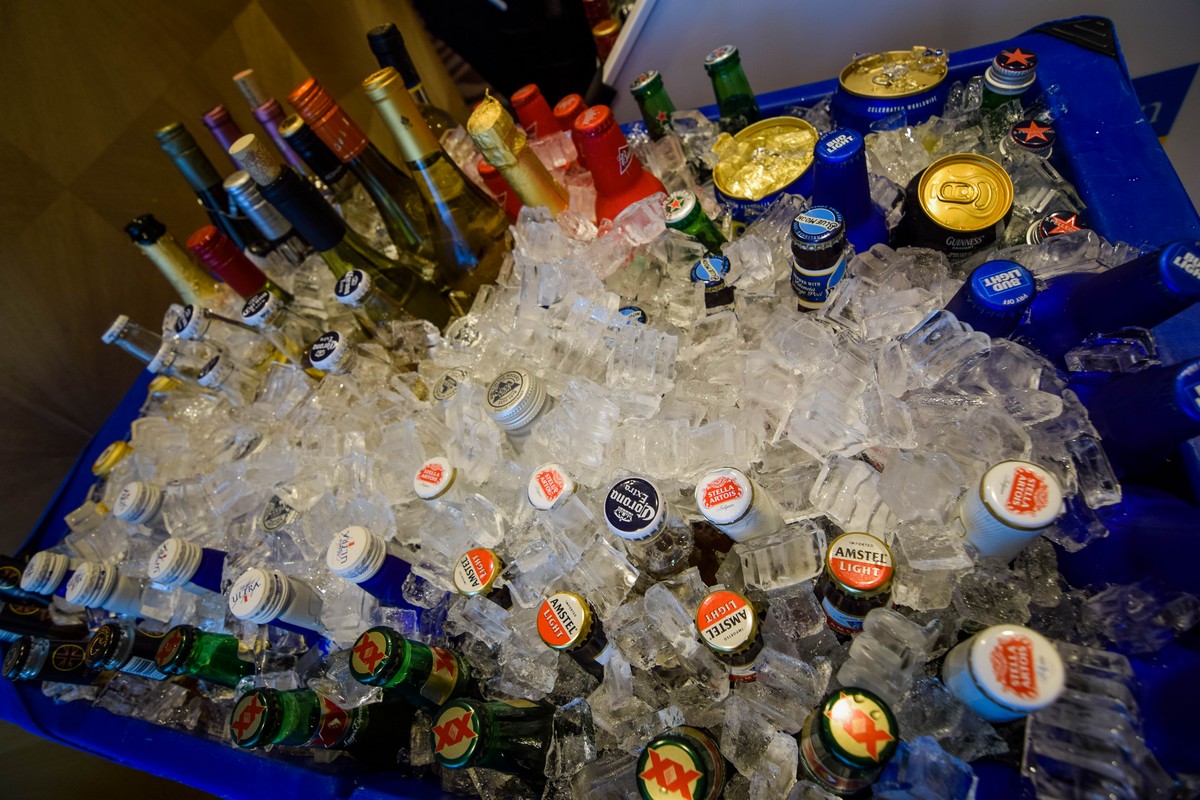 Buying the drink package before boarding allows us to budget in advance, then relax on ship. A swipe of a wristband, and that's it. No calculating how much we've spent, how much to tip, etc. Gratuities are prepaid, and we don't have to carry cards or cash around.
The point is to relax without panicking about money all the time.
Read more: Royal Caribbean drink package information
Balance out port stops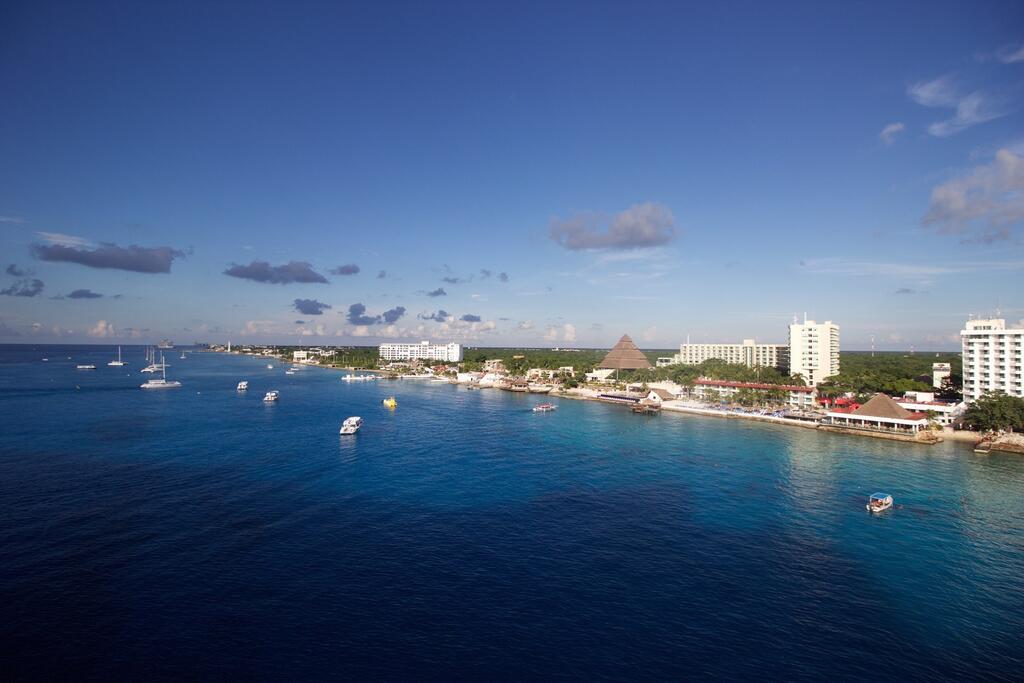 There are so many itineraries to choose from--it can be a little overwhelming at first. There really is something for everyone!
For your first cruise, especially for those of us with a tendency to get overstimulated, I recommend choosing a trip that balances busy port stops with rest days. Rest days don't necessarily have to mean sea days, where you don't leave the ship, but could also mean relaxing on the beach!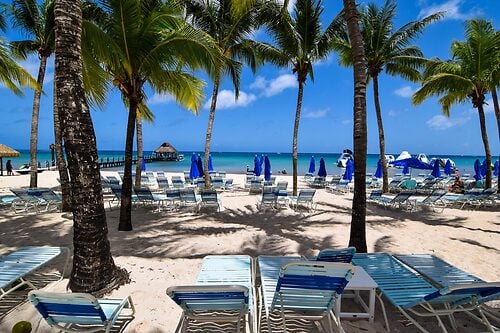 For example, I love an itinerary where Mr. Mills and I go on a walking tour or do some activity, and then the next day we have a beach bed on Coco Cay or Labadee. It's a wonderful balance of busy and relaxation! 
Read more: Royal Caribbean itinerary recommendations for first-time cruisers
Don't count out a nap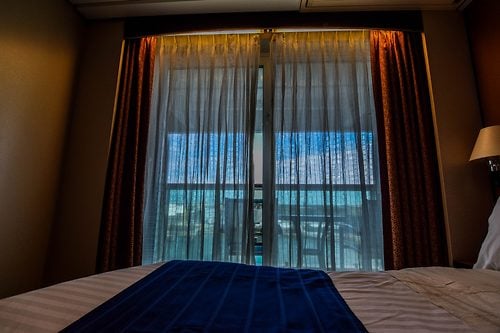 Don't count out a good afternoon nap. This is vacation, after all, and there's no shame in hitting the snooze.
Sometimes we will take a morning excursion, and then head back to the ship where I can lay down for a nap in the afternoon. Mr. Mills wanders off to do whatever Mr. Mills does, while I can recharge for the night's activities. 
Don't try to do it all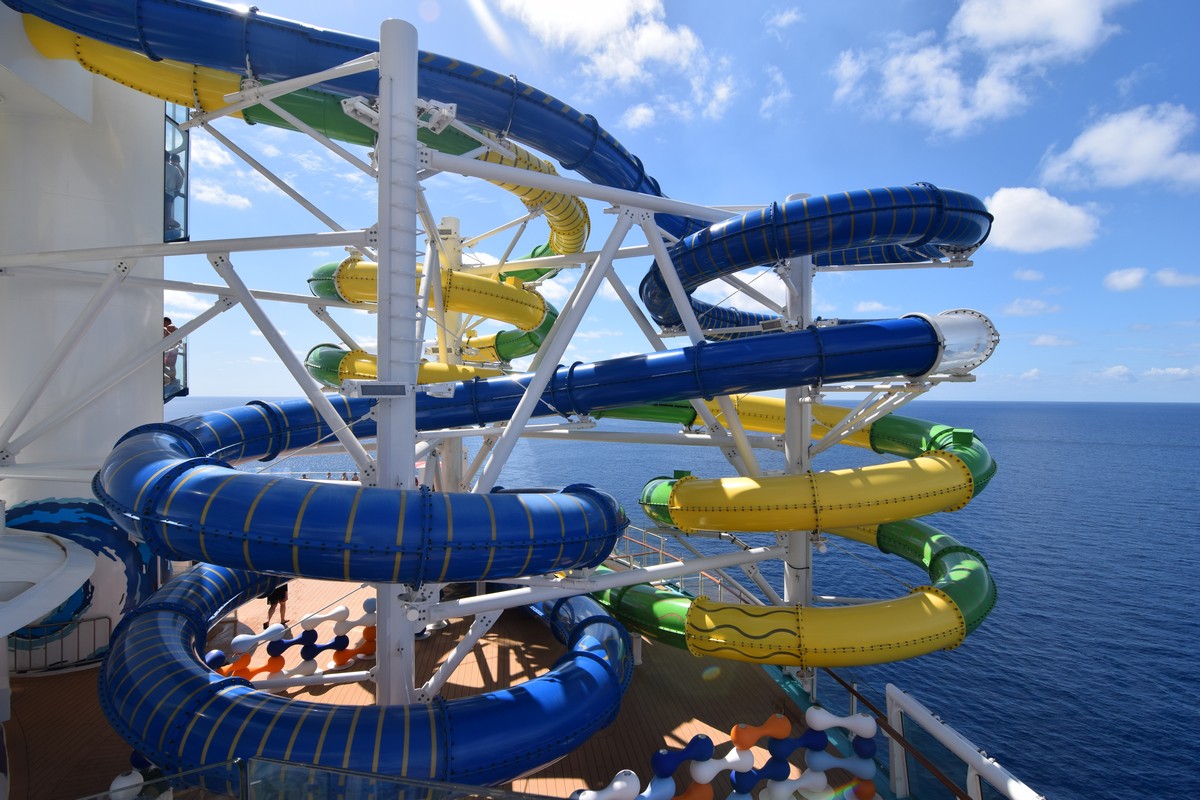 Royal Caribbean's ships are like mini cities: There are all kinds of activities on board:  Flowriders, Ziplines, iFly, Broadway Shows, Bars, Dining, Shopping, Pool and Jacuzzis, Gyms, Spas, etc.
The choices are limitless on what you can do each day. But, just because you can choose from anything, doesn't mean you have to do everything.
Every evening, you'll receive a Cruise Compass newsletter for the next day. Go through it and mark any activity that looks fun to you, and then breeze through the next day and hit a few of them. If you miss a trivia? It is not the end of the world! You were doing something else that captured your attention.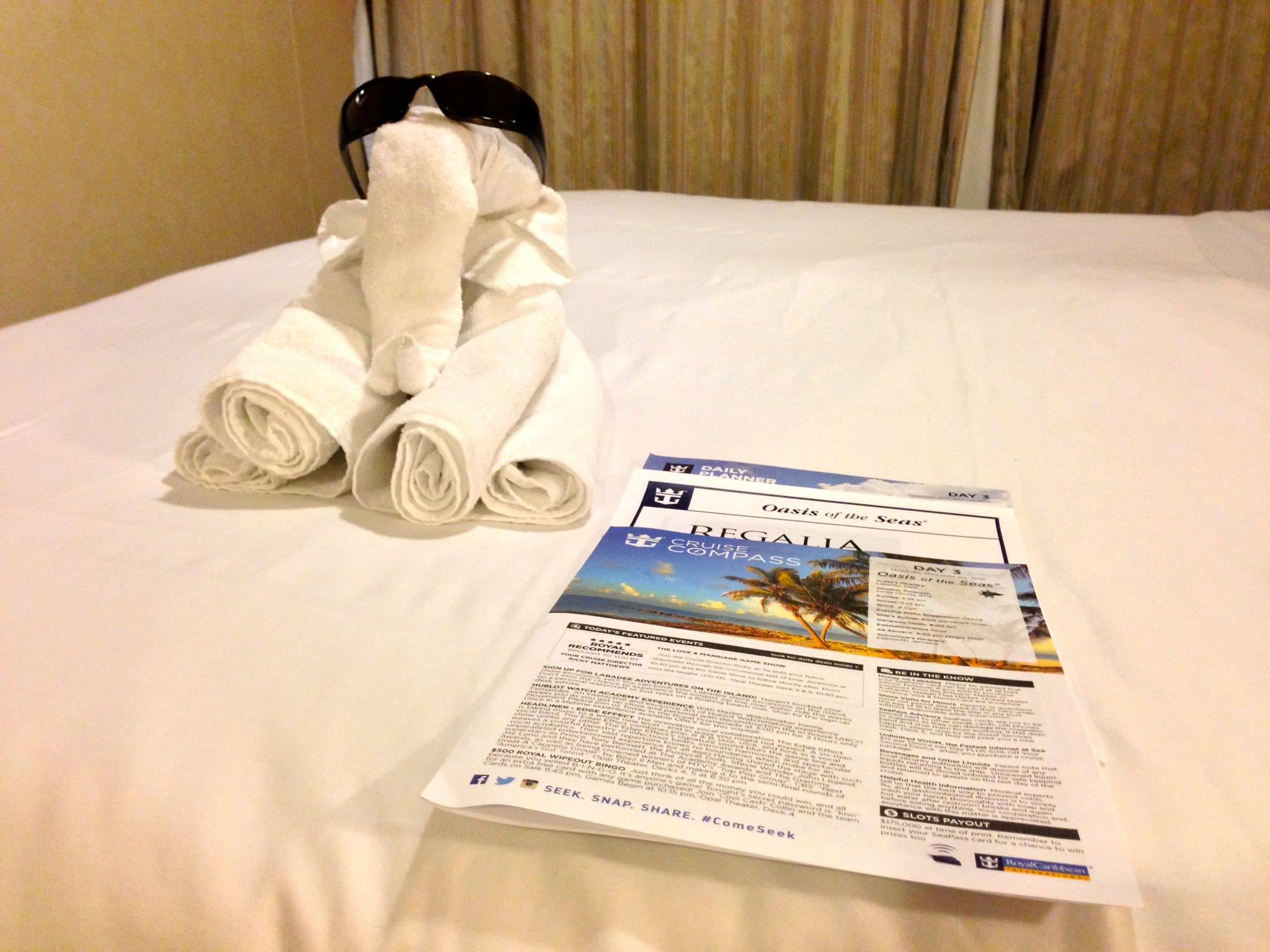 Cruising is all about taking the moments that are important to you, and not what the schedule says.
Read more: First time cruiser's guide to Royal Caribbean's Cruise Compass
Don't worry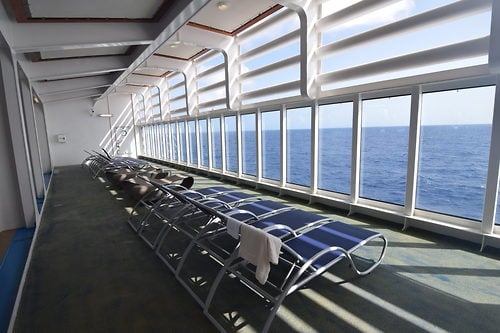 I know, I know, this is the worst thing to tell a person with anxiety. But, I promise you, cruising is the best vacation for us.
Before I started cruising, I was never able to relax while traveling. Something was always going to go wrong, or change, or I was obsessing about how much I was paying for each drink, meal, activity in my head as we went along.
With a cruise, all that work is done before you set sail. And much of it is fun to do--choosing itineraries, excursions, dining, it all becomes exciting once you fall in love with cruising.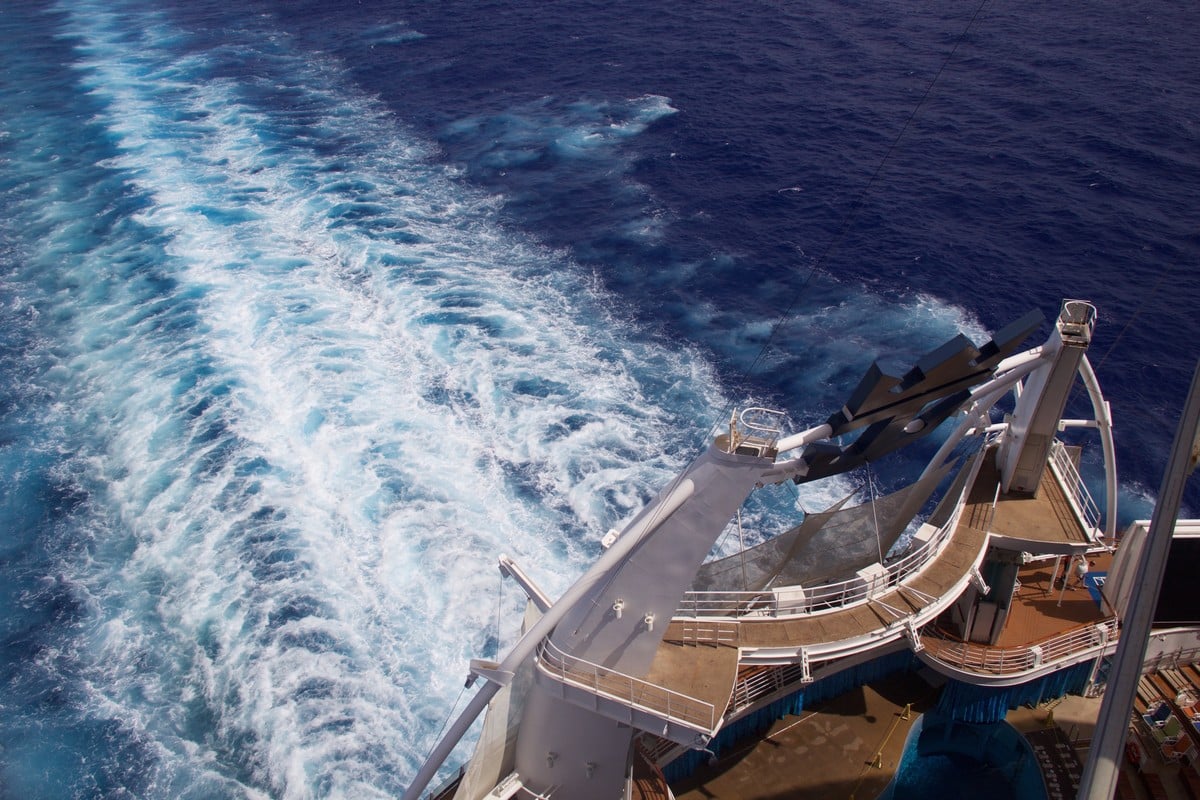 Then the countdown starts...you hit the "Double Digit Dance" (99 days or less), and then it's embarkation day! Can you imagine a week with no worries except what to order off the menu?
Cruising for the first time can be a little intimidating, but I recommend it to everyone I meet. To me, it's the perfect vacation. I can plan and pay for everything in advance, and then completely relax once on ship. I can be totally alone, or meet new people. My trip can be full of action, or I can hang out by the pool and read a book.
Cruising allows you to do anything you want to do, every day, for your entire vacation. The options are almost limitless. I hope you find you enjoy the experience as much as we do.