In:
In a webcast to travel agents, Royal Caribbean Senior Vice President, Sales, Trade Support and Service Vicki Freed announced Royal Caribbean will begin offering the Autism Channel on its cruise ships to meet the needs of its special needs cruisers.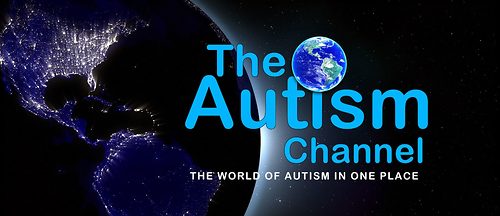 The new program will begin late October 2015 on Quantum, Oasis, Freedom, Voyager and Radiance class ships.
The Autism Channel will be available via the on-demand section in guests' stateroom televisions.  There will be TV shows and short programs for children and parents.  
There will be over 35 different episodes available, ranging from 4-30 minutes in length.  Some episodes are about an hour as well.
Royal Caribbean will be the first in the hospitality industry to offer complimentary on-demand tv access to this sort of special needs programming.
10/01 UPDATE: Royal Caribbean has released more details about its Autism programming aboard its ships.
Some of the programs available for viewing are:  
I Am Autistic with Daniel Heinlein – Diagnosed with Asperger's as a teenager, Daniel Heinlein talks about autism with doctors, researchers, and others on the spectrum.
Dr. Judy – A board-certified developmental and behavioral pediatrician, Dr. Judith Aranson-Ramos, MD talks about early diagnosis and treatment for people on the spectrum.
Real Look Autism – From renowned executive producer Mary Beth Marsden, an unfiltered look at ASD children and their progress.
Direct From Autism Service Dogs America – Follow a therapy dog's journey from selection through life as a working dog.
The Rocket Family Chronicles – A mockumentary about the life and times of Rocket, an on-the-spectrum filmmaker and his unique family.
Cooking with Jana – Gluten and Casein free cooking with Chef Jana McMahon, featuring easy to make recipes low in allergens.
Programming will be initially offered in English as well as closed captioned for guests who are deaf or hard-of-hearing.
"The Autism Channel is delighted that Royal Caribbean has chosen to make this valuable content available on many Royal Caribbean ships. For every one person on the autism spectrum there are six more persons directly impacted by that person. Complimentary access to The Autism Channel's exclusive content will benefit many Royal Caribbean guests and bring more awareness to Autism," said Jeffrey A. Kasky, president, The Autism Channel.