In:
A Royal Caribbean drink package is available for guests to purchase for their cruise vacation on most sailings. 
With a drink package, guests can take advantage of unlimited beverages included with the package for a flat cost.  Not having to worry about racking up a large bar tab, as well as making out-of-pocket costs fit better into a budget makes drink packages quite a popular option.
Royal Caribbean includes plenty of drinks with your cruise fare, but if you are interested in having plenty of beers, lattes, cocktails, wine by the glass, bottled water and more, then a drink package might be what you need. 
What are the beverage packages on Royal Caribbean?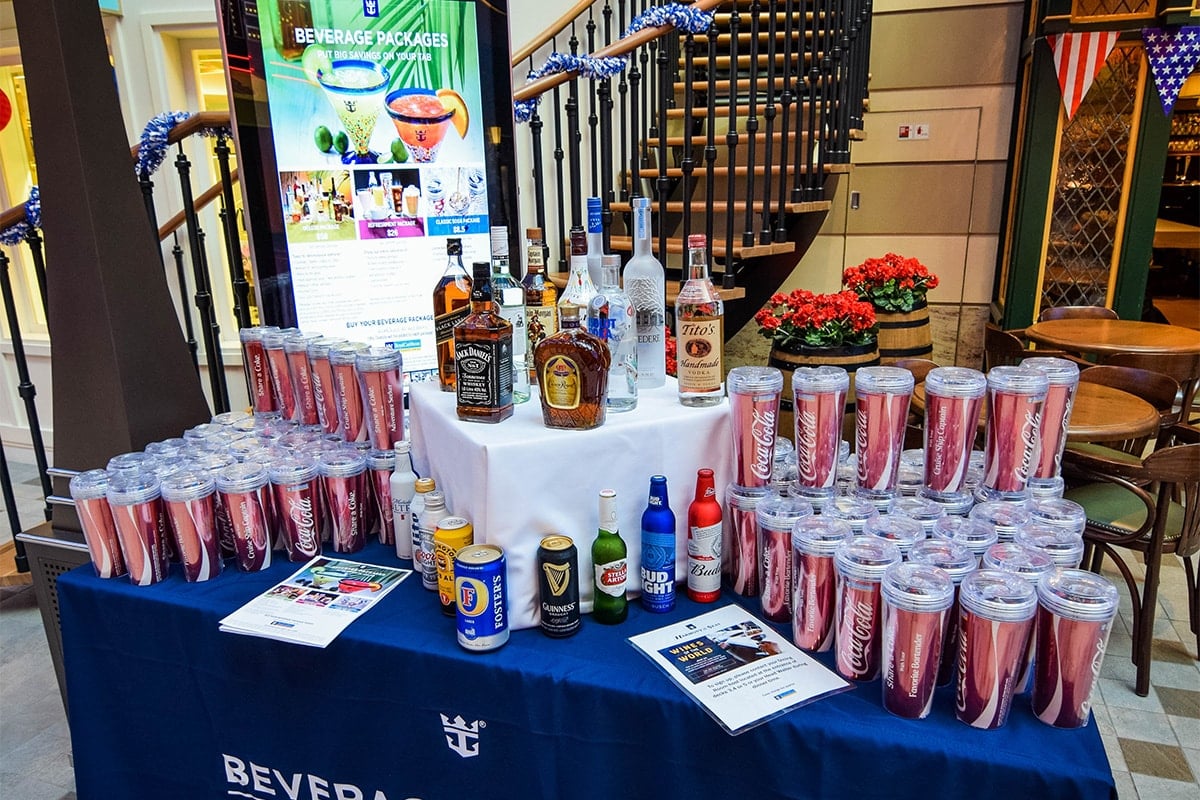 Royal Caribbean offers three primary drink packages on its cruises.
The Deluxe Package includes unlimited:
Cocktails
Spirits
Liqueurs
Beer
Bottled still and sparking water
Wine by the glass
Fresh squeezed juice
Non-alcoholic beverages
Coca-Cola souvenir cup
Milkshakes at Johnny Rockets (only available while dining at Johnny Rockets)
The Deluxe Package includes any single beverage item with a value up to $12. Plus, receive a 40% discount on bottled wines priced up to $100, and 20% discount on wines priced above $100.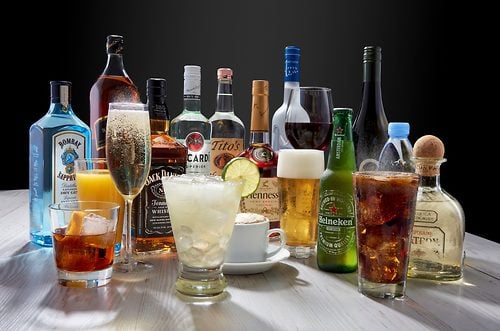 The Refreshment Package includes:
 Premium coffees and teas
Bottled still and sparkling water
Fresh squeezed orange juice
Non-alcoholic cocktails
Fountain sodas / Coca-Cola Freestyle beverages
Coca-Cola souvenir cup included
Milkshakes at Johnny Rockets (only available while dining at Johnny Rockets)
The Classic Soda Package includes unlimited fountain soda and refills in any venue, Coca-Cola Freestyle beverages, and a Coca-Cola souvenir cup.
Royal Caribbean drink package prices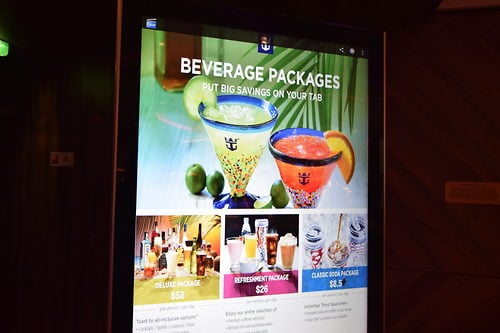 The Deluxe Package is Royal Caribbean's unlimited alcohol package and its prices begin at $57 per day, per person excluding gratuity. 
The Refreshment Package offers unlimited non-alcoholic drinks and begins at $26 per person, per day excluding gratuity.
If you want just to have as much soda as you like, Royal Caribbean's Classic Soda Package is for you.  The price for the Classic Soda Package begins at $8.50 per day, per guest excluding gratuity. 
You can pre-purchase your drink package online or via the phone.  Onboard, the drink packages are available for purchase throughout the voyage with at least 4 days remaining. A drink package must be purchased for the duration of the cruise; prorated price based on date of purchase.
How to get a drink package discount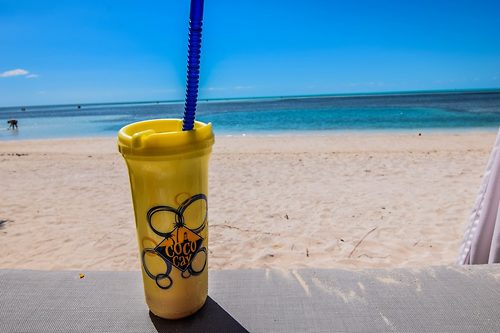 The best way to get a drink package discount is to pre-purchase your Royal Caribbean drink package before the cruise begins, via the cruise line's Cruise Planner site.
The Deluxe Package (unlimited alcohol package) is always cheaper online than it will be onboard your ship.  Moreover, the discount you see listed is the discount off the onboard price.  
From time to time, Royal Caribbean will run a limited-time sale on select pre-cruise purchases, and the drink packages often have an additional discount too.  Discounts are available regularly during these sales on the Deluxe Package and the Refreshment Package (non-alcoholic beverage package), but the soda package is rarely discounted.
Not all sailings have discounts available, but if they are available, guests can log into their My Cruises section of the Royal Caribbean web site, navigate to the Cruise Planner section for their sailing and check if there are any discounts available on the Royal Caribbean drink package prices. 
What drinks are free on Royal Caribbean?
Your Royal Caribbean cruise will come with certain beverages included in your cruise fare, which means you can enjoy as much of these beverages as you like throughout your cruise at no additional cost.
The free drinks on your Royal Caribbean cruise include:
tap water
milk
tea
coffee (regular and decaf)
lemonade
iced tea
flavored waters
juices (at breakfast and not fresh squeezed)
Hot chocolate (via instant packets)
These drinks are available throughout your cruise at a number of locations, so there will always be somewhere to get something to drink for free.
Is there a limit on Royal Caribbean drink packages?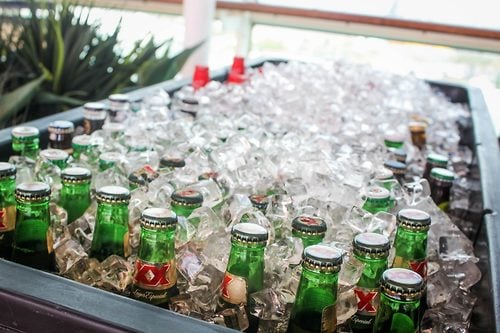 There is no limit on a Royal Caribbean drink package in terms of how many drinks a guest may consume in a day or throughout the cruise.
The only limit on a drink package is that you may only order one drink per order, per drink package.
If multiple people are ordering a drink with a drink package, the bartender or waiter may take each guests' SeaPass card to place the order.
There are a few other drink package rules that you should be aware of as well.
Is a Royal Caribbean drink package worth it?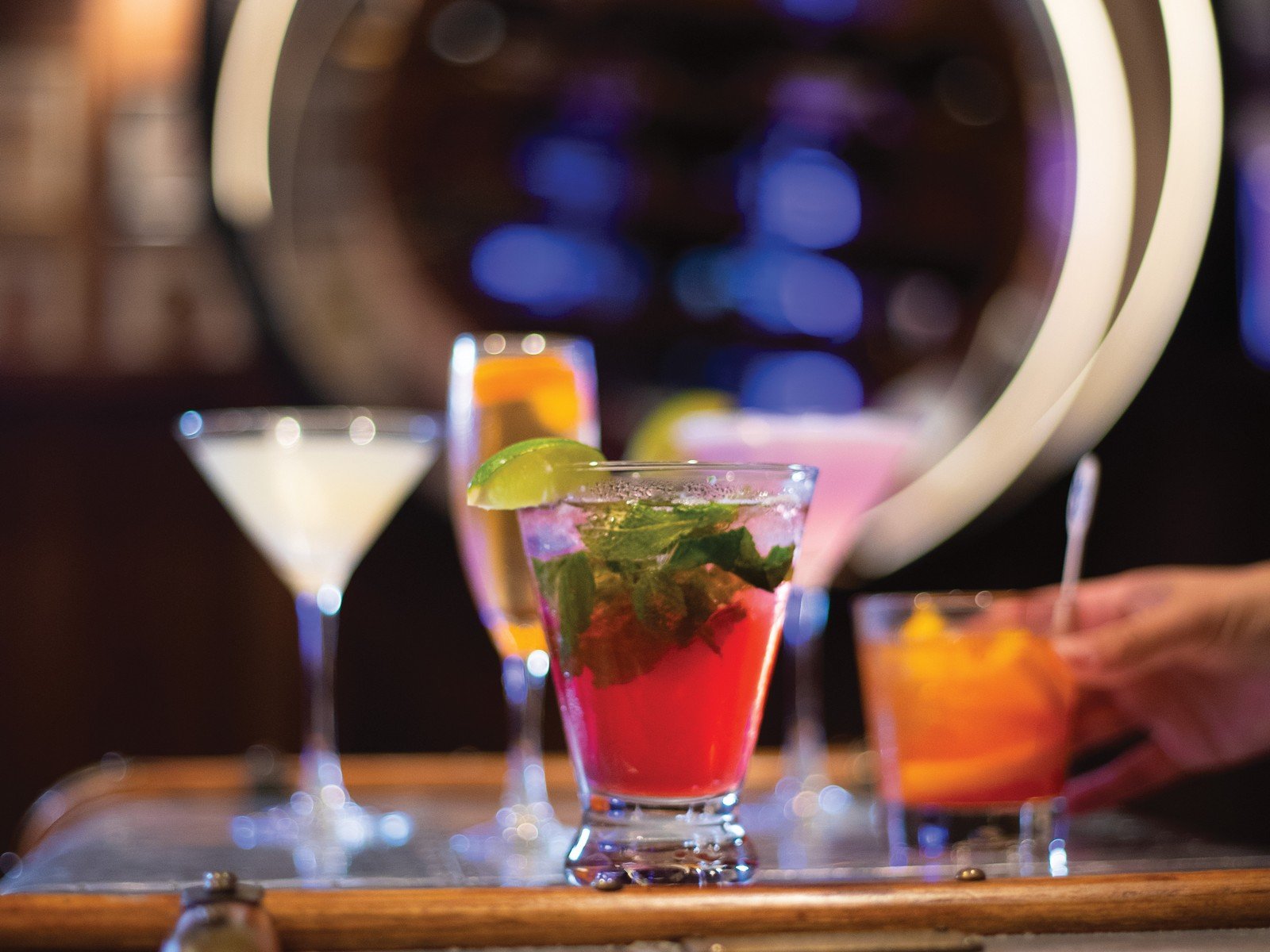 In a nutshell, a Royal Caribbean drink package can be worth it, provided you drink enough every day of your cruise.  The beverage packages definitely offer a value-savings proposition, but it is up to you to drink enough to make it worthwhile.
The basis of any drink package is that you will drink enough to "break even" each day to make the packages worth it.  If you are not a big drinker, or someone that wants to indulge in many drinks, you may be better off paying for each drink individually.
If you are wondering what the break even point is, it is around 5-6 drinks per day, every day to recoup the cost of the unlimited alcohol drink package. The non-alcohol packages have a lower break-even point, that is closer to 3-4 drinks. 
Royal Caribbean Drink Package Articles