In:
All guests sailing on Adventure of the Seas will have to wear a mask while indoors, including fully vaccinate passengers.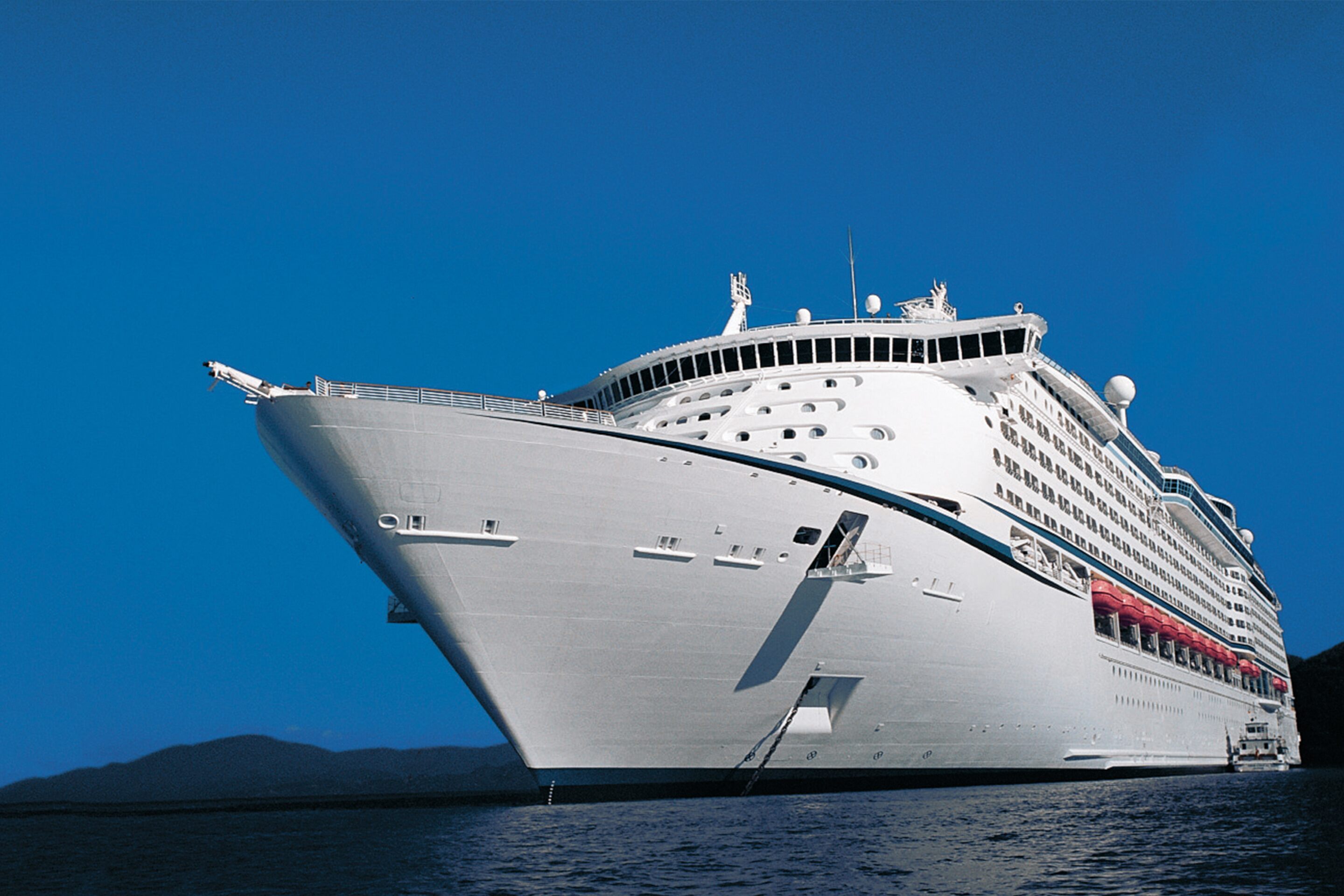 Due to the Delta variant, Royal Caribbean is informing guests booked on Adventure of the Seas sailings from The Bahamas they will have to wear a mask while indoors.
This information only applies to guests on sailings out of Nassau, Bahamas in August 2021. 
A spokesperson for the cruise line said, "In an abundance of caution due to the emerging Delta variant and to ensure that our guests, our crew and the communities we visit remain healthy, Royal Caribbean International has adjusted its measures for boarding."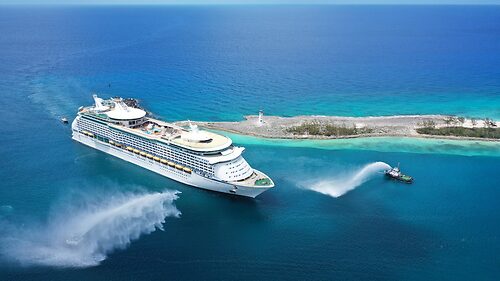 Adventure of the Seas restarted sailings from The Bahamas in June, and since all adults are required to be fully vaccinated, masks for fully vaccinated guests while indoors was not required.
The new rule for Adventure of the Seas matches mask requirements on other ships sailing from the United States this summer.
"When indoors, all guests 2 and older are required to wear masks unless they are actively eating or drinking."
"Guests may remove their masks in venues and events dedicated to fully vaccinated parties."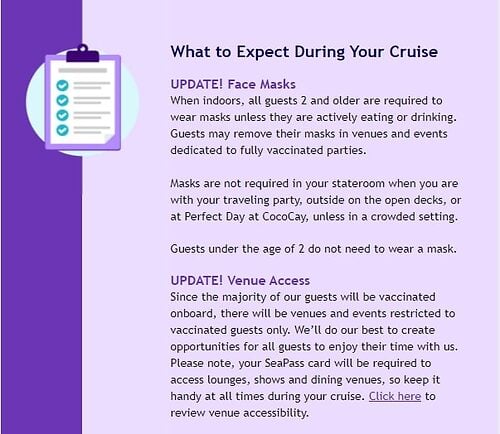 Masks are not required in your stateroom when you are with your traveling party, outside on the open decks, or at Perfect Day at CocoCay, unless in a crowded setting.
Guests under the age of 2 do not need to wear a mask.
Adventure of the Seas will also add fully vaccinated zones available only to vaccinated guests, similar to other ships in the fleet. Once inside a vaccinated zone, fully vaccinated passengers can remove their face mask.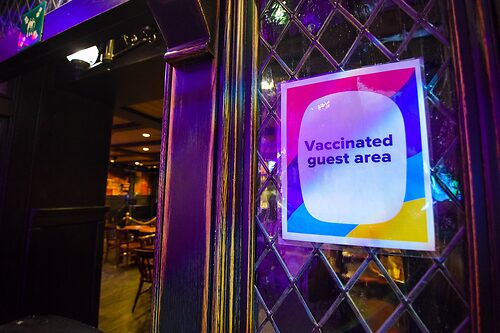 Passenger's SeaPass cards will be required to access lounges, shows and dining venues.
If someone booked on Adventure of the Seas in August does not wish to follow these protocols, Royal Caribbean is happy to provide a refund or move their sailing into the future when circumstances may have evolved. Please contact your Travel Advisor or call the cruise line at 954-628-9290 or 1-800-256-6649.
Carnival Cruise Line changed their face mask policy this week to match Royal Caribbean's requirements.