In:
When you book a cruise, is there such thing as a bad stateroom to book?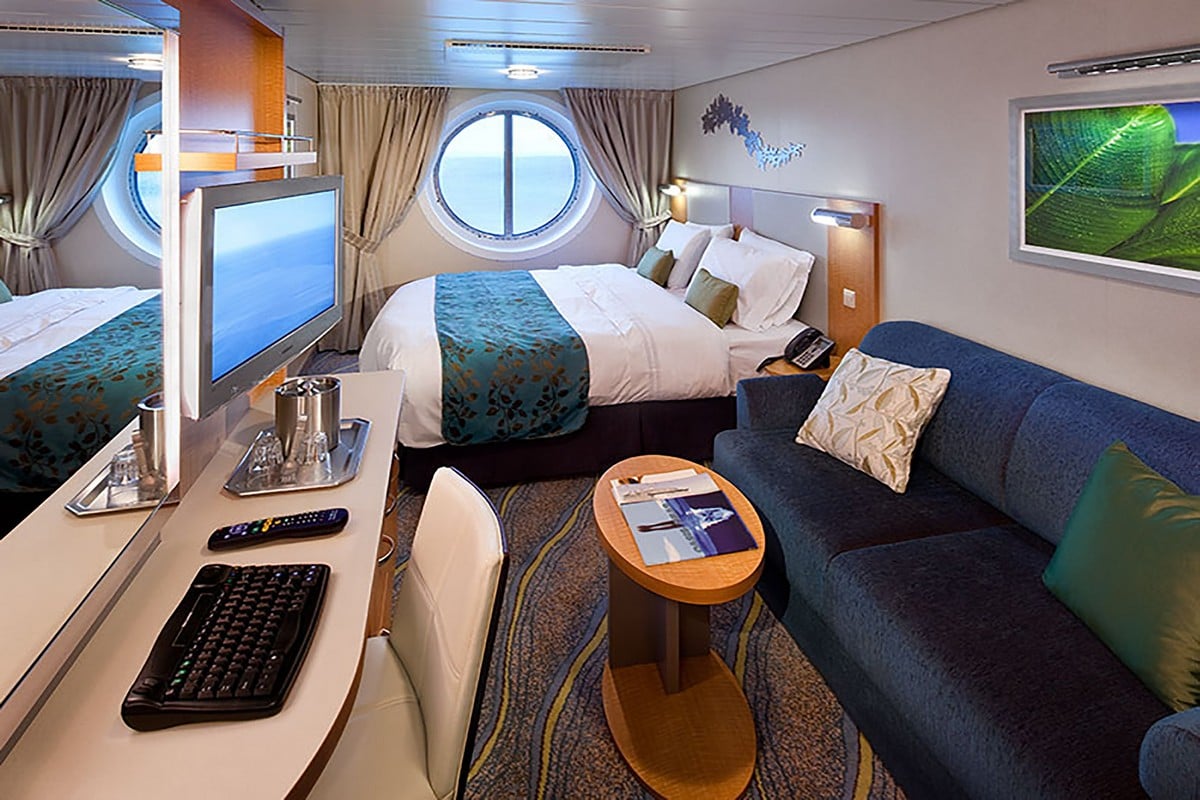 The last thing anyone wants to do is make a mistake that they will have to live with for the entire length of their cruise, and which room you pick is a major decision in your cruise plans.
The good news is picking a cabin is less "hit or miss" when it comes to Royal Caribbean cruises compared to perhaps other cruise lines. In addition, modern cruise ship design has paid closer attention to room locations to avoid some of the issues of the past.
If you are booking a cruise and want to know how to pick the perfect cabin (and which rooms to avoid), here is what you need to know.
Location, location, location
If you are worried about picking a bad room, the question you really should be asking is what is your stateroom near and far away from?
Just like buying a house, the location of your cabin has implications for convenience, neighbors, and what the room has to offer.
The first thing you want to do is pull up a deck plan for your ship to see where your room is located on the ship.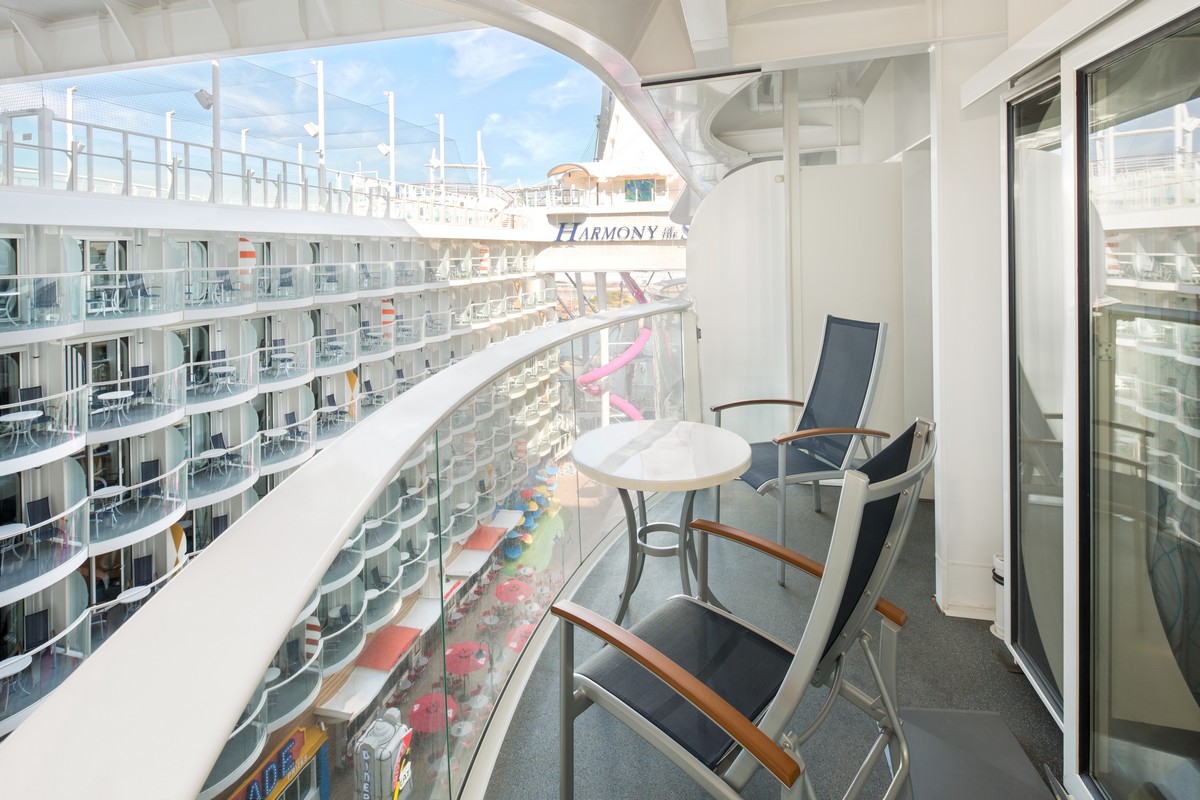 You will want to check the deck plans for what is one deck above or below your cabin. Ideally, you want a room that has no public spaces (pools, restaurants, venues, etc) above or below your room to mitigate the chance of noise bleed.
If there is a public venue above or below your room, don't assume you are in for a disaster. This is more of a best practice, and Royal Caribbean cabins are generally speaking well insulated from noise.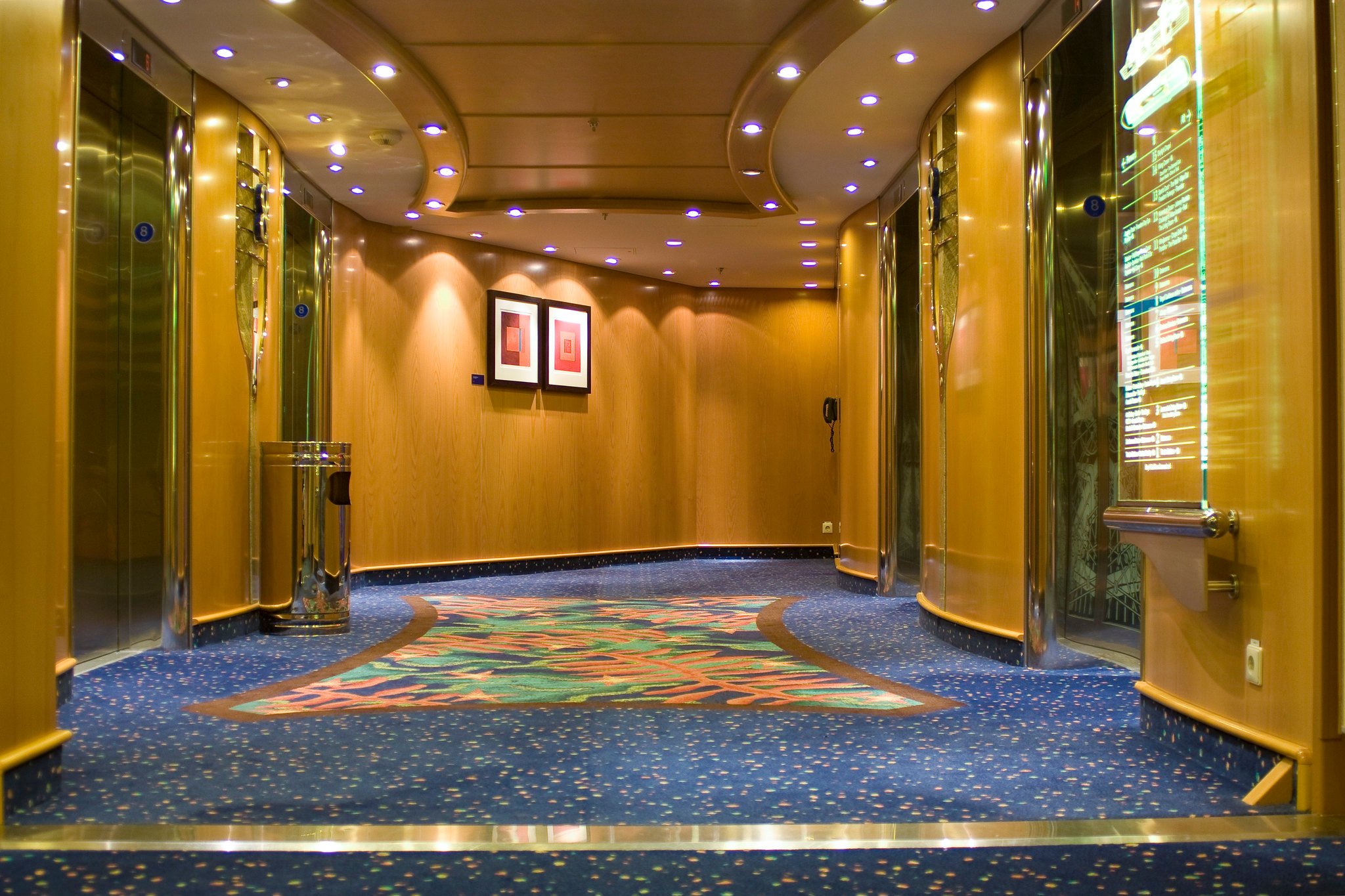 You may also want to pay attention to distance from your room to elevators or staircases.  On larger cruise ships, the walking distance to an elevator from rooms at the end of a hallway can be lengthy, so anyone with mobility issues or simply wants to reduce the "commute time" should look for a room closer to an elevator.
One other consideration is if you are worried about getting seasick.  To minimize the sensation of movement, pick a room that is as close to the ship's center, and on the lowest possible deck.
Private balcony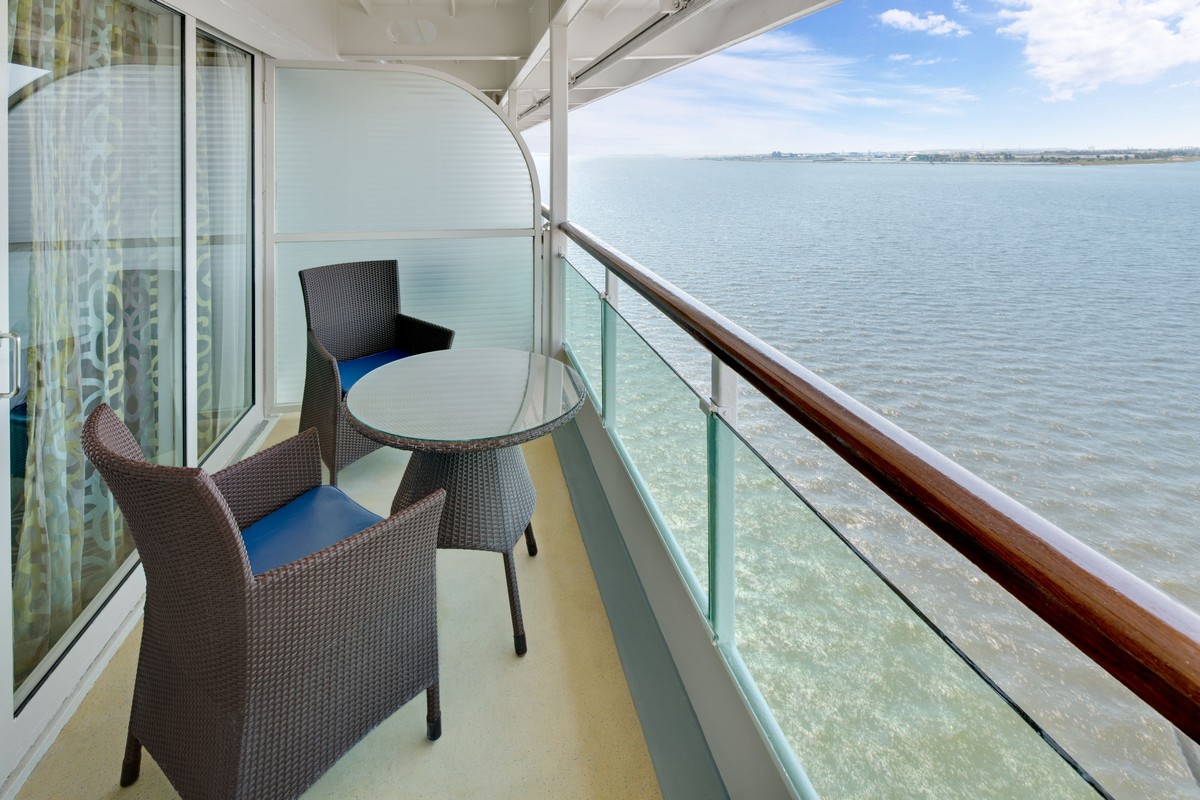 Another consideration is if you want a room that has its own private balcony or not.
Booking a room with a balcony means you get not only fresh air whenever you need, but also your own private space to enjoy during the cruise.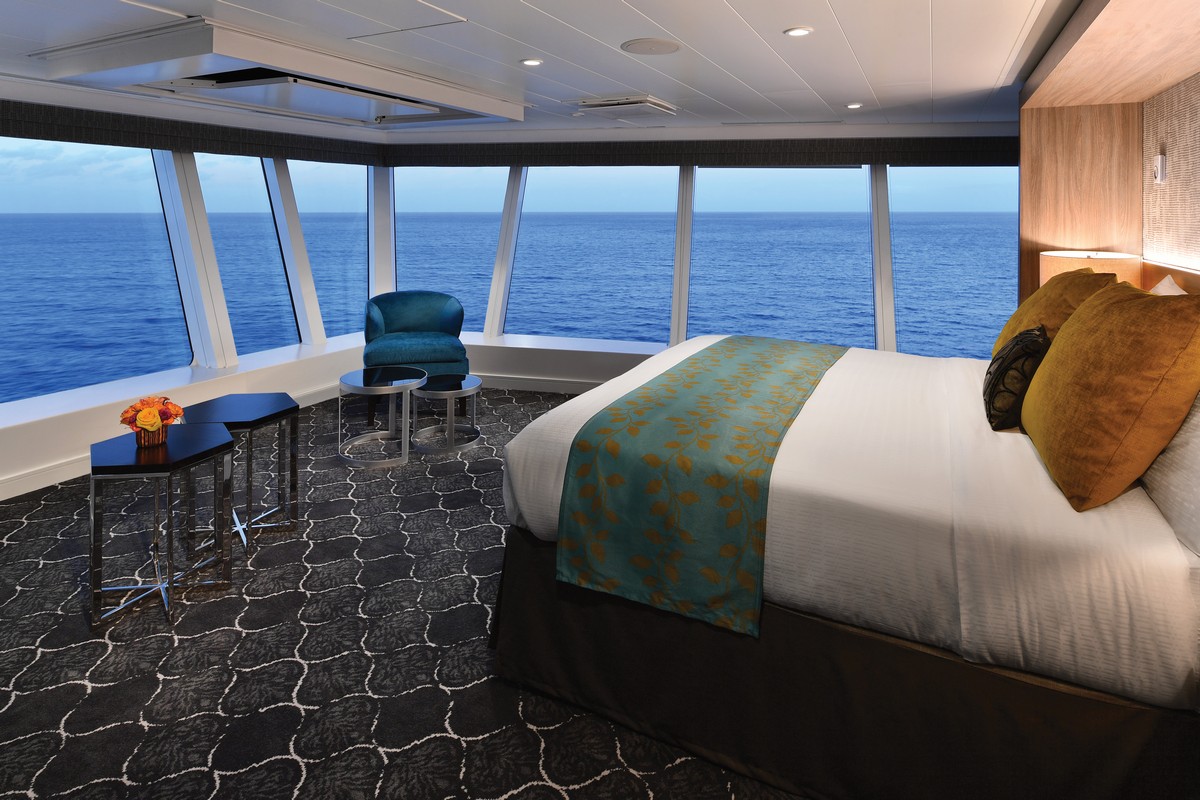 First time cruisers may quickly dismiss booking a balcony or suite in order to save money, but a common regret is from people who book interior rooms and later wish they had a balcony.
Of course, you can have a great cruise without a private balcony, but it is something you should absolutely consider.
Does the side of the ship matter?
Another vestige of the old days of cruising is picking which side of the ship your cabin is located in order to get a better view.
For Caribbean and Alaska cruises, the side of the ship your room is located is irrelevant because the views are pretty much the same, and there is no advantage to being on one side or another.
Ships do not dock on the same side of the dock each time they visit a particular port, so it is impossible to guess the direction your ship will be. Depending upon winds, tide, and other ships in port, the same ship could change sides within the same port from trip to trip.
In general, I do not think it is worth worrying about which side of the ship your room happens to be on, and instead consider the other factors, such as proximity to elevators and what is above or below your room.
Guarantee rooms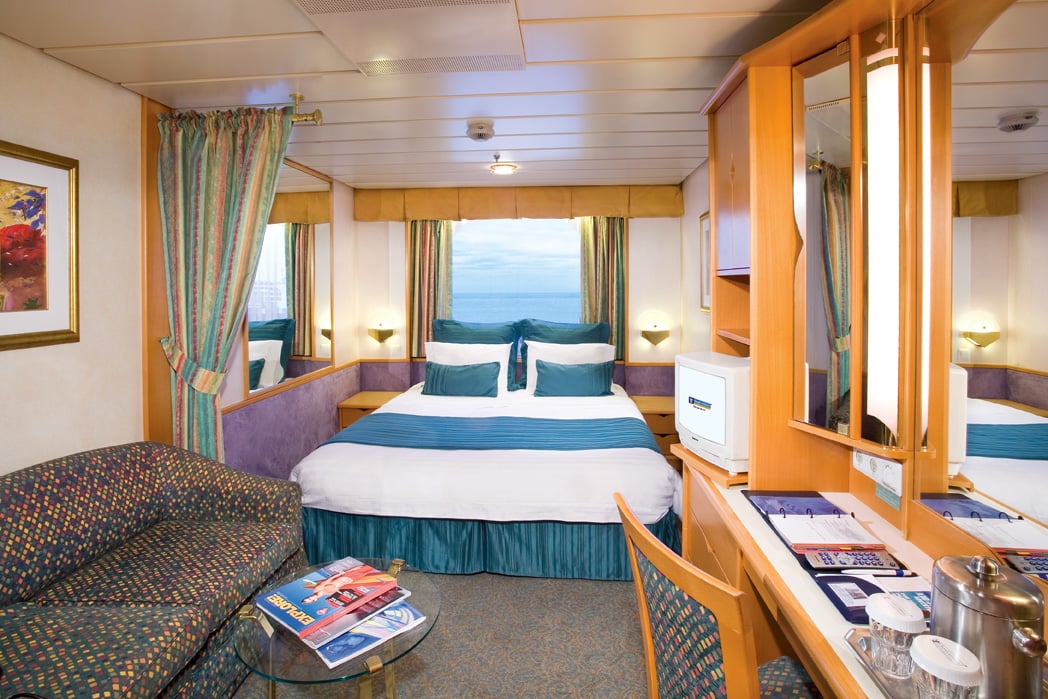 As you go through the booking process, you will run across an option to let Royal Caribbean pick your specific cabin, which is known as a guarantee cabin.
This means Royal Caribbean will charge you less money for booking a particular category in exchange for giving up the ability to choose your specific stateroom.
This means once you book, you do not know the exact room assignment. At some point in the weeks leading up to the cruise, Royal Caribbean will assign your stateroom.
If you are not picky about your exact room location, you could opt into a guarantee room to potentially save hundreds of dollars.
Which cabin is the best location on a cruise ship?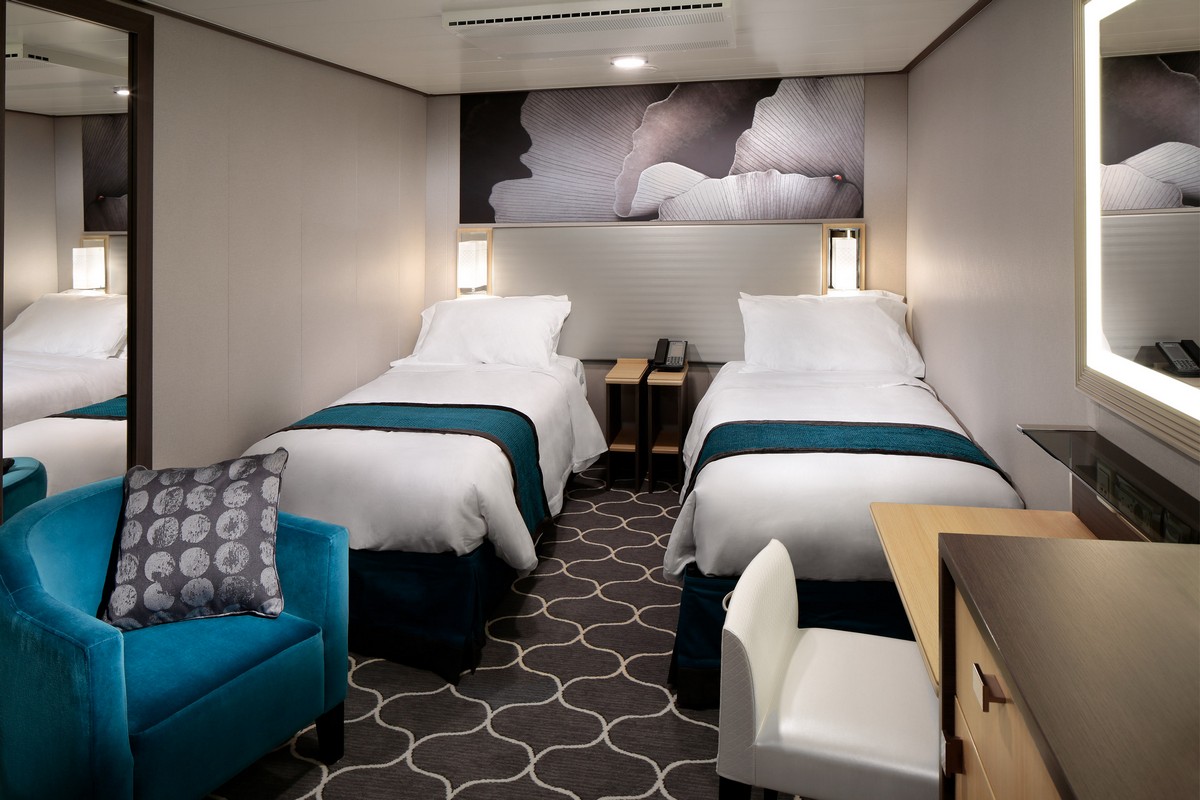 There is no objective answer to the "best" location on any ship. Your room selection is a combination of availability and personal preference.
In general, the cabin location and cost are the major considerations when you book a cruise. 
You have to weigh the considerations outlined in this post and decide which is most important for you.
More stateroom booking articles: