In:
Royal Caribbean's fifth Oasis Class cruise ship is scheduled to be floated out on Friday of this week.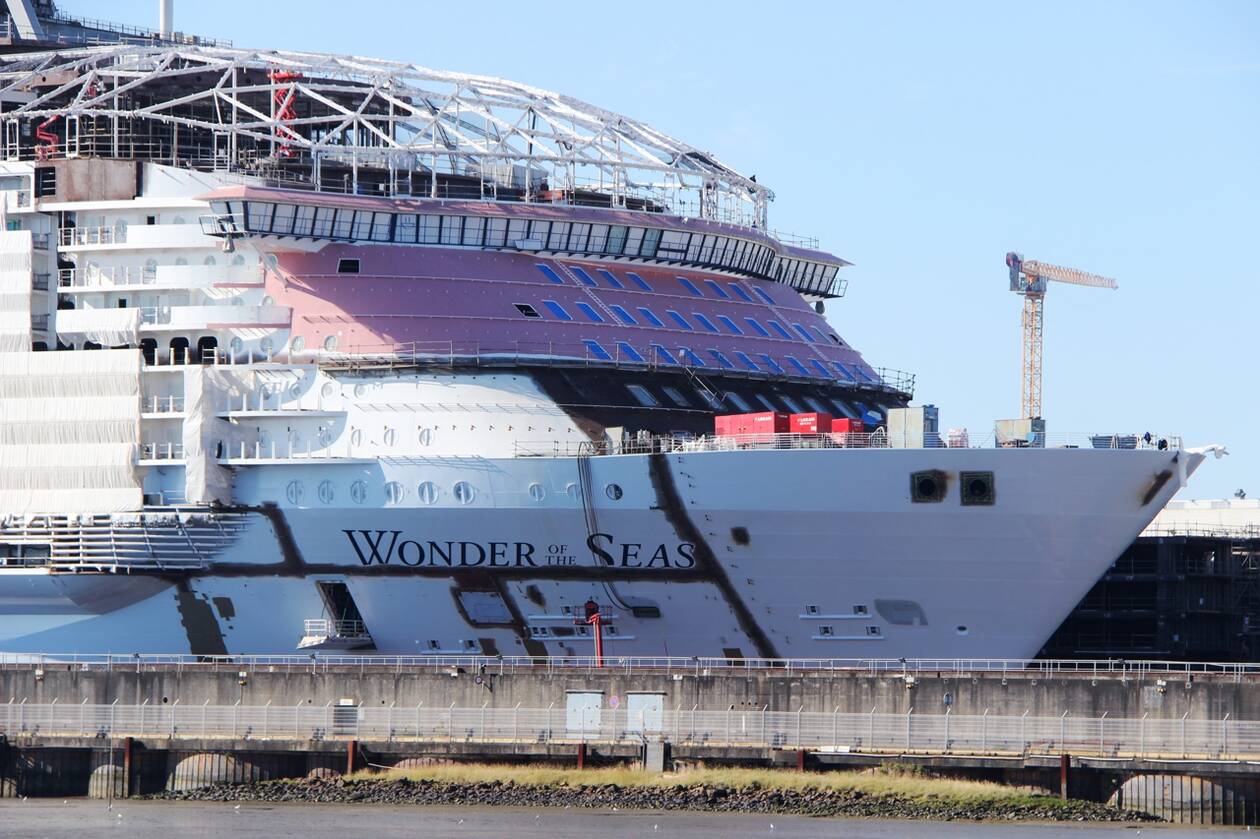 Photo by PO-ND
Ouest France reports Wonder of the Seas is under construction at the Chantiers de l'Atlantique shipyard in Saint-Nazaire, France, and will be floated out on Friday afternoon.
Following her float out, she will be transferred to Basin C on Saturday morning, weather permitting. The shipyard scheduled the move for 7am local time in order to take advantage of the high tide.
The future largest cruise ship in the world will move from Basin A, where she has been under construction since the beginning, and move to Basin C, where work on the interior of the ship will take place for six months.
Wonder of the Seas has no operational engines yet, so tugs will move her the 450 meters. The move should not last more than an hour.
Space for Wonder of the Seas in Basin C is available due to MSC Virtuosa moving out of the area.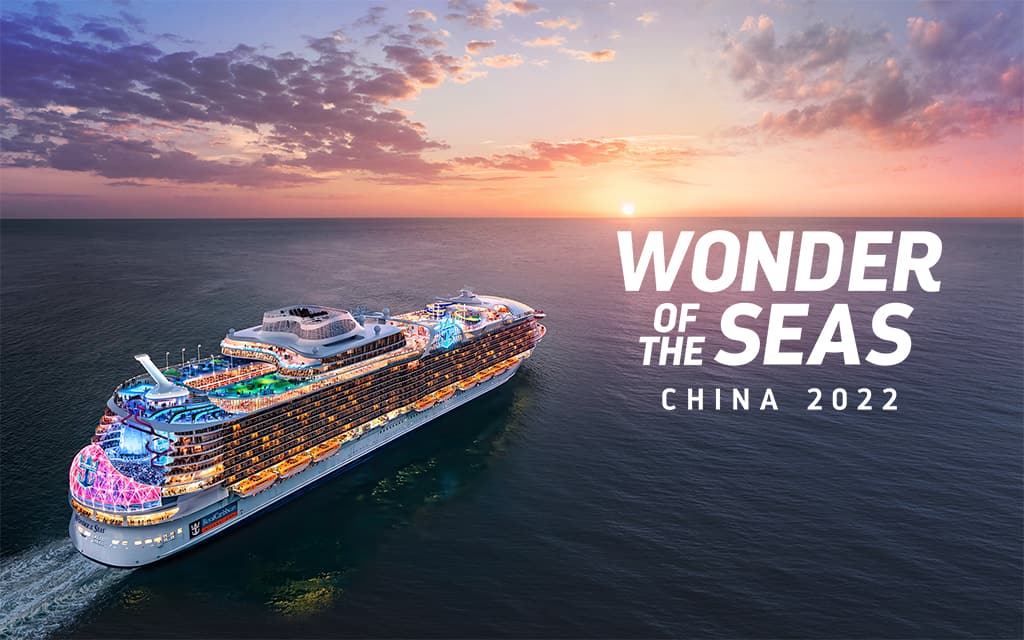 Delivery of Wonder of the Seas has been rescheduled to 2022 due to the impact of the current health crisis. 
When Wonder of the Seas does debut, she is scheduled to begin sailings from China.