In:
Royal Caribbean will keep Grandeur of the Seas in the fleet instead of transferring her out to another cruise line.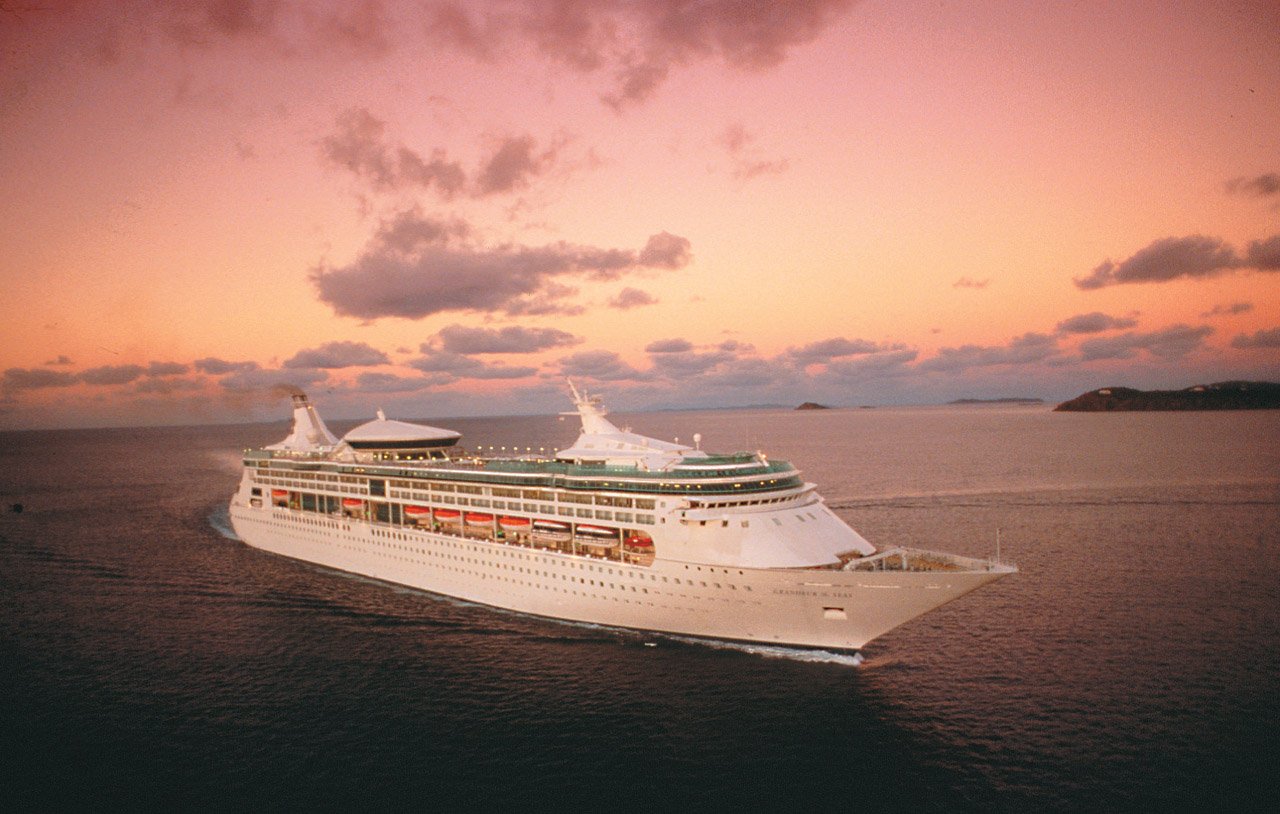 The cruise line informed travel agents on Wednesday that it has cancelled plans to move Grandeur out of the fleet in Spring 2021 and send her to Pullmantur.
"With the recent news surrounding Pullmantur, Grandeur of the Seas will remain as a part of our Royal Caribbean International fleet. Once we have more information, we'll be sure to share the details and look forward to many more memories to be made sailing on her!"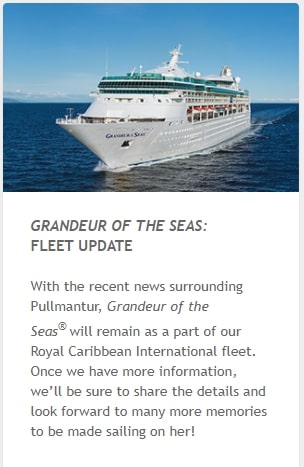 Royal Caribbean had planned to move Grandeur of the Seas, with the announcement made in October 2019 she would leave the fleet.
Since then Pullmantur Cruises has filed for bankrupcy protection and sold her ships off to be scrapped.
In light of this financial turmoil for Pullmantur, the move of Grandeur seemed unlikely to some, but today's news confirms Grandeur of the Seas will remain in the fleet.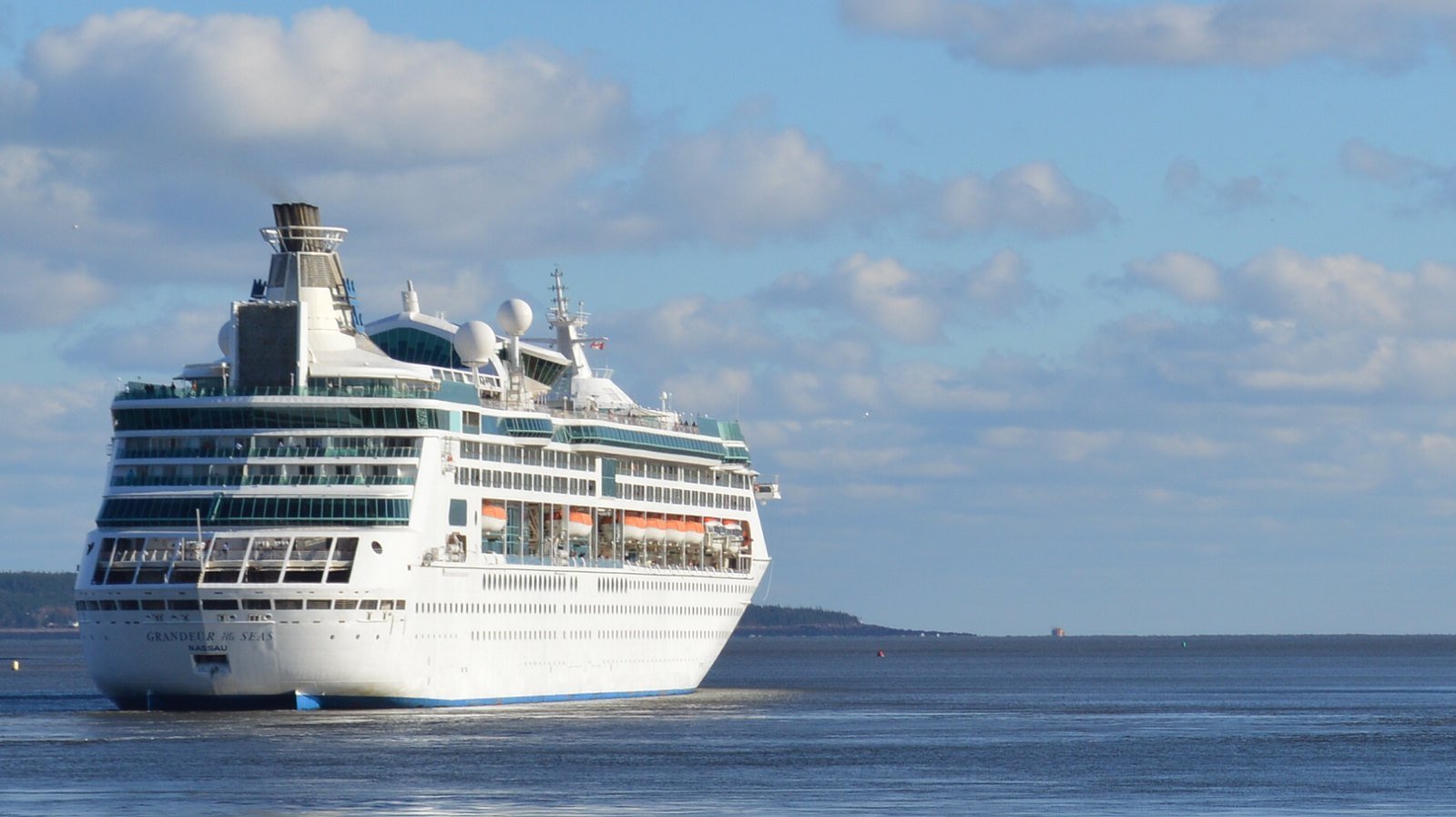 The final sailing of Grandeur was scheduled for March 26, 2021, but new sailings will be announced.
Grandeur of the Seas is a Vision Class ship, and has been sailing out of Baltimore.  It is unclear if Grandeur will remain in Baltimore, or move to another port.  In conjunction with the announcement Grandeur was leaving the fleet, Royal Caribbean said it would move Enchantment of the Seas to Baltimore to replace Grandeur.