In:
If you are trying to decide if buying an unlimited alcohol package right for you, then you are not alone in debating this quandary.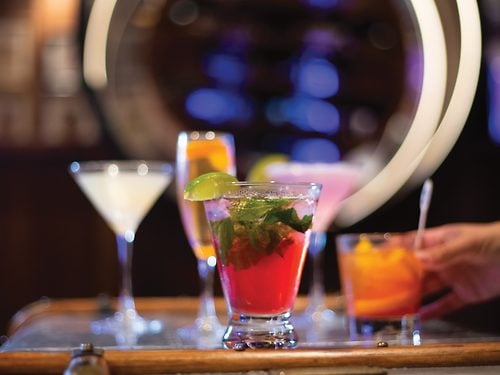 Many cruisers are curious if the up-front cost charged by Royal Caribbean is worth it, and if they are better off simply paying for drinks as they go.
If you are on the fence about whether it is a good idea to buy a Royal Caribbean drink package on a cruise, here are the important considerations to factor into your decision.
Why you should get a cruise drink package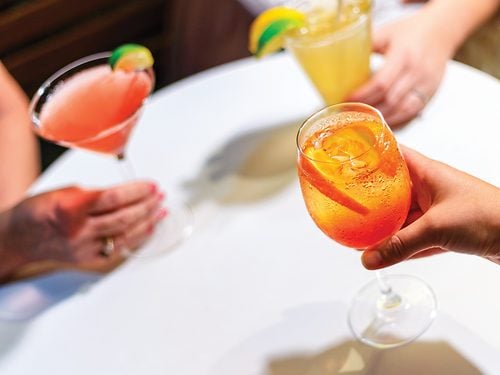 Easy budgeting
Purchasing a drink package means you have a fixed cost for all your drinks during your cruise.
Instead of worrying about if you really should order one more mojito, the cost is already set, so it is all about what you want, when you want it.
Purchasing an unlimited drink package makes containing costs super simple and gives a great deal of relief that you can order a drink at any bar or restaurant and not end up with a crazy bill at the end of the sailing.
Convenience
One of the best reasons to get a drink package is how simple it is to order drinks and not worry about running up bills or collecting receipts.
In addition, gratuity is included with the unlimited alcohol packages (in North America), so you do not need to be concerned about how much to tip the bartender or waiter. 
Having a drink package makes things incredibly simple for enjoying drinks on your cruise, without having to think about bills, budget or extra cost.
Beverage variety
While Royal Caribbean includes basic beverages to all guests in the cruise fare, some guests prefer to drink a lot of bottled water, sodas, specialty coffees and more.
When purchasing an unlimited alcohol package, most of the focus is on the beer, wine and cocktails included, but these packages also offer unlimited sodas, coffees, bottled water and sports drinks.
The assortment of drinks means added value to your package investment, and convenience of being able to vary what you want to drink.
Your cruise will visit a private island
If your Royal Caribbean cruise will visit Perfect Day at CocoCay or Labadee, getting a drink package makes a lot more sense because of the fact drink packages work in these locations.
Just like onboard the ship, drink package benefits extend to CocoCay and Labadee and that means an entire day onboard and onshore of getting value from the package.
The only exception is souvenir cups are not included with the drink packages, so you need to request your drinks in a plastic cup if offered the souvenir option.
Why you should not get a cruise drink package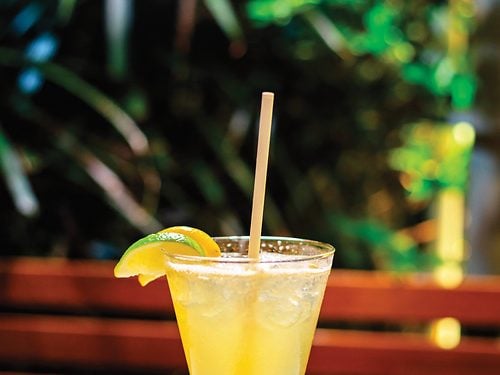 You do not drink a lot
The top reason not to get an unlimited drink package is if you do not drink enough during your cruise to "break even" on the investment.
Drink packages offer value, but it requires you to drink enough every day of your cruise to make it worth it. 
There are a lot of ways to get value from a drink package, especially if you mix up the type of drinks you get, but for the alcohol package, you should be ordering around five to six alcoholic drinks per day to make it worthwhile.
Port intensive itinerary
If your cruise ship is scheduled to visit a lot of ports, you may not find a lot of opportunity to take advantage of a drink package.
Longer sailings, especially ones with very few sea days, can make breaking even on a drink package purchase difficult. Since you will be busy exploring ports, and likely tired at night from a full day of exploring, that leaves little time to indulge in drinks onboard.
In general, the less sea days and more days docked in a port, the more difficult it is to break even on the cost of a drink package.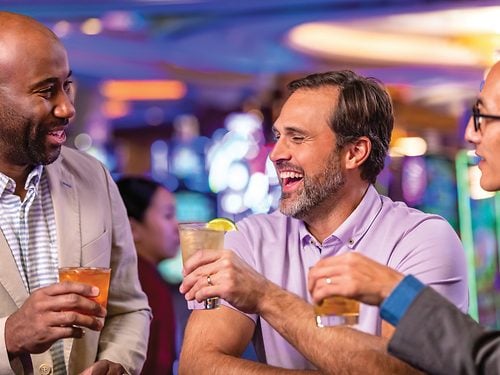 Package price
When you look at the total price of an alcohol package for two people on a seven night sailing, you are probably looking at over a thousand dollars in total cost. 
This sticker shock is a lot to swallow, and while it may end up being a money-saving option in the long run, it is still a lot of money to pay up-front.
Your adult cabin mate does not want an alcohol package
Royal Caribbean requires if one adult in a stateroom wants to purchase the Deluxe Beverage Package (unlimited alcohol package), then all other adults in that stateroom must buy a package. This drink package rule often creates an issue when one adult prefers or cannot drink alcohol.
If you call Royal Caribbean and mention your the other adult(s) in your stateroom do not drink (as much) alcohol, they will often let the other adult purchase the Royal Refreshment package instead (which costs significantly less per day).