In:
You can have a great time on a Royal Caribbean cruise on pretty much any budget, and if you are looking to plus your cruise experience without breaking the bank, here are ten fun ideas.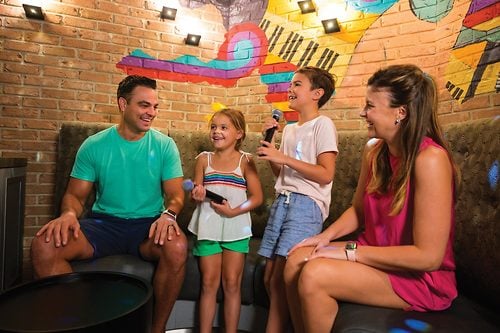 Vacation costs can add up quickly, so if you want to balance having a good time, making memories and not costing a ton, I came up with ten fun upgrades that are all under $50 each.
Wowband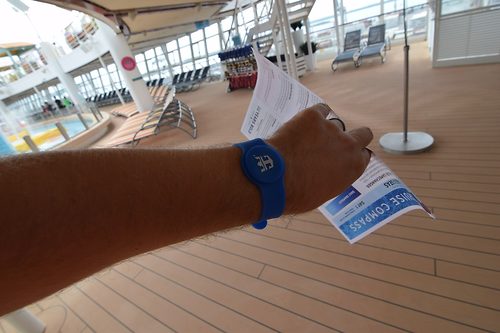 At $4.95 per Wowband, I think these wrist-based digital keys are worth every penny because they make so many things around the ship so much easier.
Wowbands are available on select Oasis and Quantum Class ships, and can be purchased once onboard the ship from Guest Services.
They can open your stateroom door, pay for a drink, check into a show, and do pretty much everything else a SeaPass card can do while onboard the ship. They are especially helpful when at the pool or gym and not having to worry about a card falling out of your pocket.
Photo souvenir
Creating memories on a cruise vacation is something I think we can all agree is a must-do, and taking home a photo from formal night, or a family photo on the Royal Promenade is a great idea.
While you can buy photo packages for the duration of your cruise, a single 8x10 photo will cost just $19.95, and perhaps one photo is all you need for that great family portrait together.
Sushi making class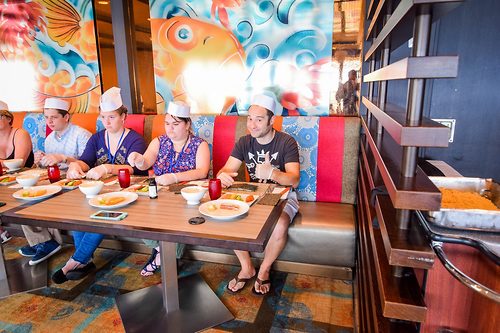 I love sushi, and one of my all-time favorite onboard activities is the On A Roll Sushi Making Class offered by the Izumi chefs.
At $34.99, it is a combination instructional learning opportunity and meal rolled into one.
You will learn to make a few different sushi rolls, and then enjoy eating your creations at the end of the class.
Not only is this a satisfying experience, it was incredibly fun and something I would recommend everyone try out.
Men's express shave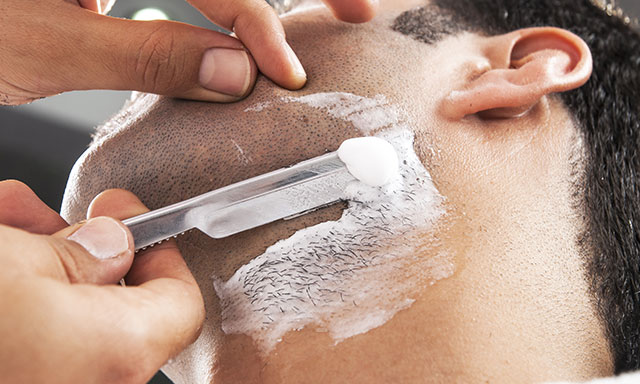 I think I can speak for every guy out there when I say waking up in the morning and remembering you need to shave is not a fun thought. So let someone else deal with it!
Rather than grow a vacation beard, you can go to the Vitality Spa and enjoy the Elemis Express Shave. If you pre-purchase it before the cruise, I have seen it as low as $29 ($45 onboard).
The deep cleansing exfoliation and double close shave will leave you refreshed.
Manicure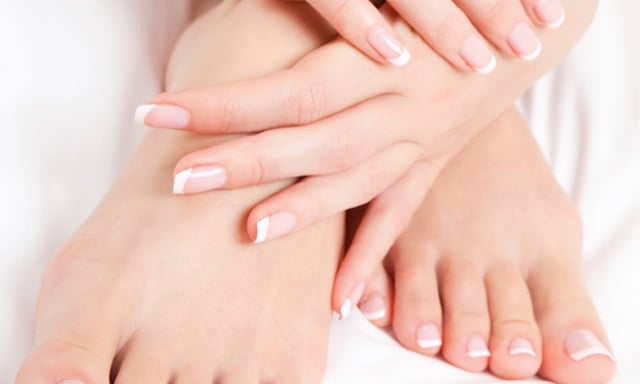 I am equal opportunity, so while the man in your life is getting rid of his five o'clock shadow, book a salon appointment to get your nails done.
The Fire & Ice Manicure will cost $39 or the Fire & Ice Pedicure runs $49, with either service offering a combination of mini-massage and great looking nails.
Snorkeling at CocoCay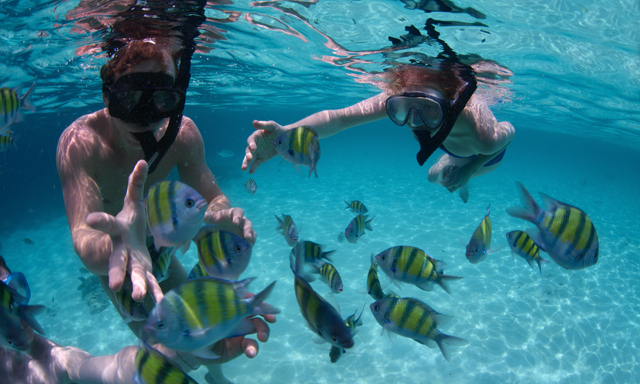 There is plenty to do at Perfect Day at CocoCay, including diving under the ocean waves to check out the marine life with an all-day snorkel gear rental.
At $37 per set, you can can explore the underwater world that surrounds CocoCay and check out the tropical fish and marine life.
Taste of Royal meal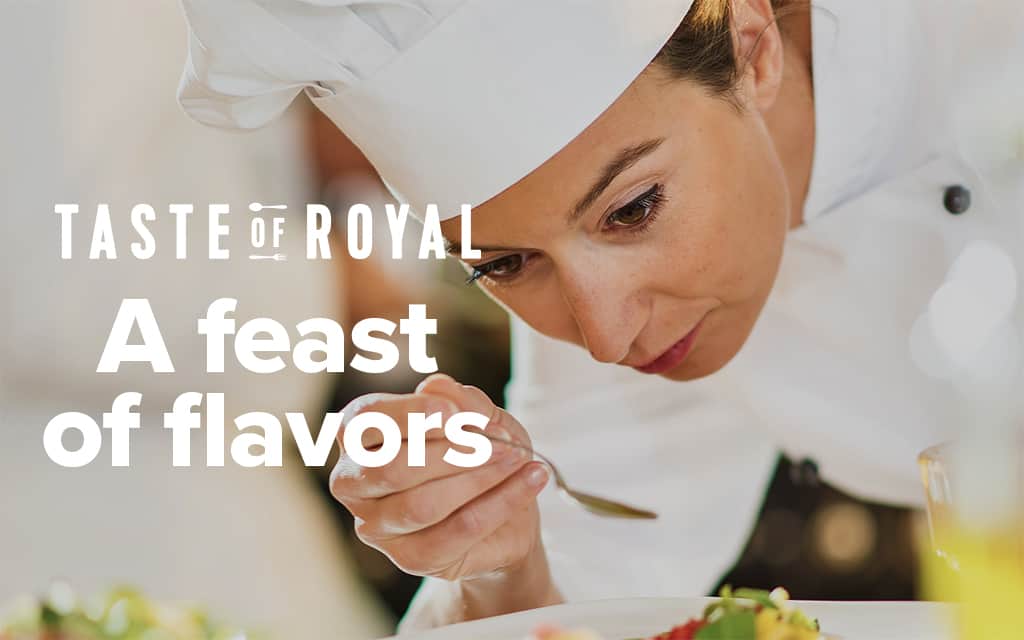 The Taste of Royal meal is a relatively new offering by Royal Caribbean, where guests can enjoy one meal that combines the very best food from different specialty restaurants.
Available for lunch at $34.99, you will enjoy food from Giovanni's Italian Kitchen, Chops Grille and 150 Central Park.
It is a gastronomical tour that includes filet mignon, shrimp, tuna tartare and fried cheesecake.
Arcade games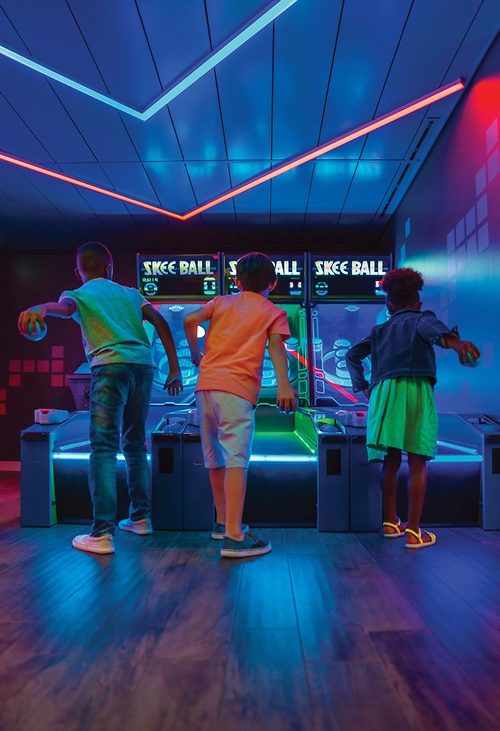 I picked the arcade games with kids in mind, but I would be remiss if I did not say these games are just as fun for the adults too. After all, schooling your children is a great lesson in humility, right?
Most arcade games cost around $1-3 per game, and Royal Caribbean keeps its arcades up to date with a blend of classic games and brand new offerings.
If you have younger kids, try the "Plucky Ducky" game as there is a good chance your child will walk away with a rubber duck souvenir.
Learn to play casino table games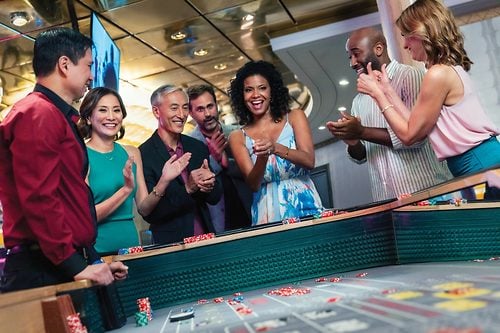 When talk of the casino comes up, it can very quickly cost you more than $50, but a brand new offer allows you to learn popular table games with a fixed cost.  In fact, you might walk away with more money in your pocket!
The "Learn To Play: Casino Table Games" costs $25 per adult, and it includes $25 in FreePlay, plus two complimentary drinks.
Guests that sign up will get step-by-step instructions for either Blackjack, Roulette, Three Card Poker or Ultimate Texas Hold'em.
The cost of the activity is credited back in casino FreePlay, and the two free drinks are a bonus.
Escape room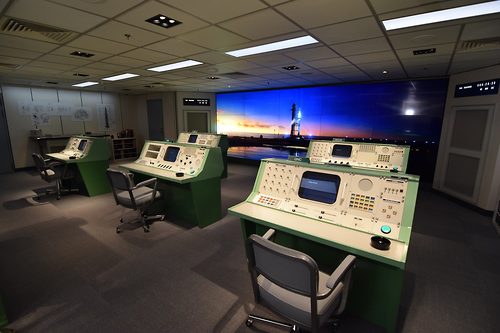 One of my favorite activities to do on any Royal Caribbean ship is the escape room.
Available on more and more Royal Caribbean ships, these deeply themed timed challenges pit you and a hand full of other guests in a race against the clock to solve a variety of puzzles and clues.
I was leery of going into a room with random other people to figure out riddles, but this has quickly become a top activity.
The escape room costs $19 per guest, and considering the level of sophistication these experiences entail, I think it is well worth the extra cost.
After hours at adventure ocean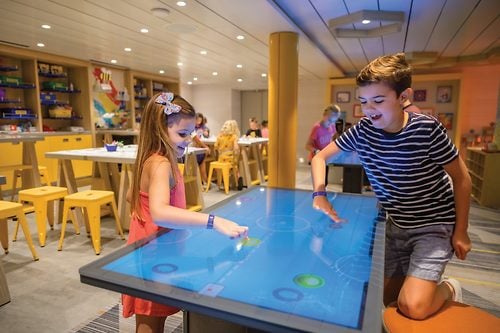 I saved the best upgrade for last, which is letting your kids have extra fun at Adventure Ocean while you get to dance, sing, or laugh the night away on your own.
I love my kids, but some alone time with (adult) family and friends is one of the highlights of any cruise vacation. Plus, the kids love extra time with the Adventure Ocean counselors playing their favorite games and activities.
After 10pm, Adventure Ocean charges $7 per hour per child. It is the best money I ever spend onboard.
Will you be upgrading your next Royal Caribbean cruise? Share your plans in the comments!