In:
Among the many unanswered questions RoyalCaribbeanBlog readers have had over the last couple of weeks, it has been "will Royal Caribbean cruise prices go up to make up for lost income?" and "will Royal Caribbean cruise prices have lots of discounts after they start cruising again?".
The impact of the voluntary suspension of cruises is only starting to be felt by the company, with concerns more sailings could be canceled as well. Needless to say, things are far from ideal for Royal Caribbean and they have a lot of tough choices ahead of them.
If you are also wondering what to expect, there is some compelling anecdotal evidence to consider.
Market impact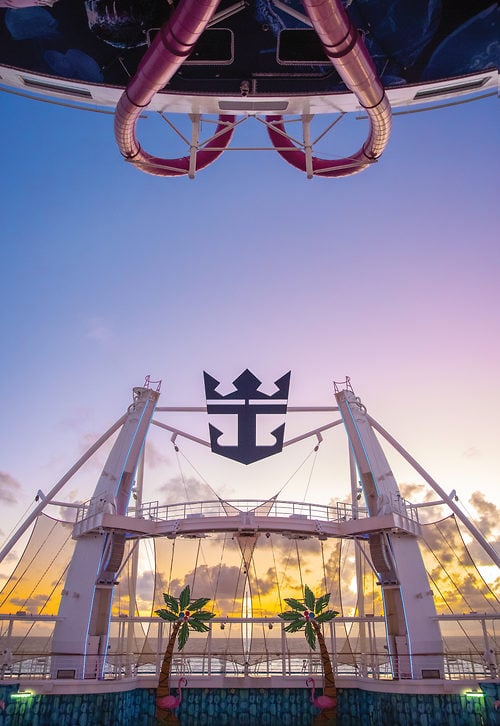 Perhaps the most noticeable way to gauge Royal Caribbean's plight in recent weeks has been to watch its stock price.  
Like the entire travel sector, Royal Caribbean's stock price has lost a tremendous amount of value in a very short time. Shares were trading at $28.19 when the market opened on March 24. That's down from a 52-week high of $135.32.
The cruise line has been fighting tooth and nail to reduce the impact of the shut down, as well as restore confidence and financial balance to their operations. They increased credit capacity, took out a $2 billion loan, and reduced 2021 capital expenditures and operating expenses.
On the bright side, Royal Caribbean's business was booming before everything changed. Royal Caribbean Cruises had about a $2 billion profit in 2019, and things looked promising for an even better 2020.
The damage, however, is done and it may take years for their share price to recover.
The Motley Fool characterized their stock outlook as:
"It's not pretty but Royal Caribbean can survive a lost quarter of revenue and, eventually, it can return to being profitable. It may have to put off building some new ships and it's certainly going to have to offer discounts to casual customers (and very good deals or comps to regulars) but the company will come through this."
Getting people back
Even if someone snapped their fingers and every cruise in 2020 that has not been cancelled goes forward, 2020 will be a down year in terms of annual passenger count. But there is no doubt when cruising returns, Royal Caribbean will work diligently to get passengers back onboard.
Barron's took a look at Royal Caribbean's position and estimates things will bounce back in the next two years, but that does not mean it will be an easy road.
I assume that in 2021 and 2022, the company will recover close to historical passenger counts, but negative sentiment will still linger, resulting in a below-100% average occupancy. 
The other major factor working against travel is a recession. When times are good, people spend money more freely, but when they feel the pinch, consumers cut back. Nonessentials, like vacations, go out the window for many folks.
A piece written by Bill McGilton for Daily Wealth compared what happened to Royal Caribbean back in 2009 during the Great Recession, and the cruise line strategy back then was to offer deep discounts to get people onboard, and make up the revenue with onboard spending.
During the last recession, a seven-day cruise to Alaska (normally more than $2,000 per person) was going for $499 per person on Holland America and $399 per person on Carnival. A four-day trip from Miami to the Bahamas (normally around $1,000 per person) was going for $200 per person on Norwegian Cruise Lines.
Once the passengers are onboard, the cruise lines nickel-and-dime them with extras like alcohol, specialty restaurants, and gambling. On paper, it sounds like a decent strategy. After all, cruise lines generate almost a third of their sales from onboard spending. And the deals are fantastic for the customers. But it doesn't work.
Even with these massive 75% to 80% booking discounts, onboard traffic fell at least 25% across the industry in 2009. Royal Caribbean's sales fell 10%. That might not sound like much, but it only takes a small decrease in sales to crush its profits... Sure enough, profits fell 75% in that same year.
Concerning ourselves with the consumer side of things, deep discounts for cruise fares in an economic downtown similar to the one we are experiencing in 2020 is a strategy we may very well see coming our way.
Dr Christopher Muller, a senior professor at Boston University's school of hospitality administration, told The Guardian that he believes the cruise industry will bounce back from all of this as well, and also pinned the industry's rebound on pricing.
"The logical thing is they will have to have very deep discounts, and those deep discounts will be especially present in the next cycle of cruise seasonality in September," he said.
"By August and September the consuming public will be enticed to go back on cruises because the pricing is going to be outrageously good with enormous discounts."
Not out of the woods yet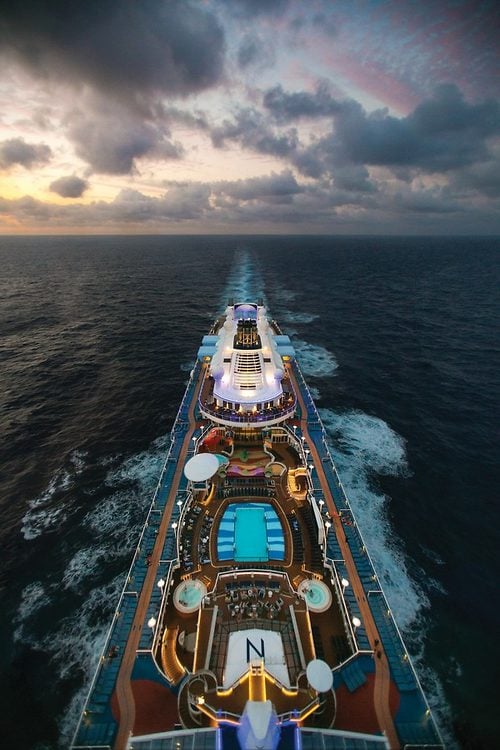 Of course, we are still knee-deep in a cruise shutdown, the markets are anything but consistent, and consumers are not sure what they will be doing tomorrow, let alone this summer.
One the one hand, some people will be quite eager to get out of their homes and put all of this in the rearview mirror as they drive to the cruise port.  On the other hand, others may not be rushing to get back onboard so quickly.
Ultimately, we will have to wait and see if Royal Caribbean does offer discounts across the board, special promotions, or just targeted offers to bouy specific sailings.
Your Thoughts
Do you think Royal Caribbean's prices will rise or fall once cruises resume? Are you anticipating deep discounts on hotels, cruise fare, or airfare? Will you be ready to pounce on deals–or will you wait for a full economic bounceback? Share your thoughts with everyone in the comments!