In:
Royal Caribbean has unveiled a new design for its unlimited drink package soda cups on a few different ships across the fleet.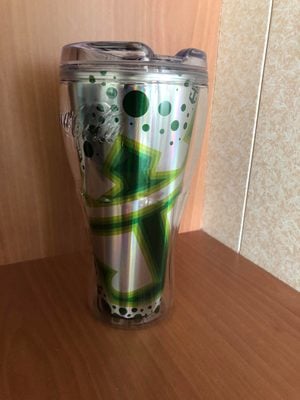 The new cup design comes in at least two colors (blue or green) and features a large Royal Caribbean Crown and Anchor logo with plenty of bubbles around it.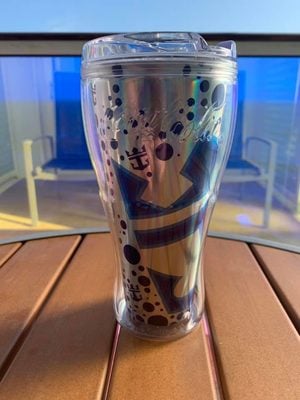 Photo by Chris Bowers on Liberty of the Seas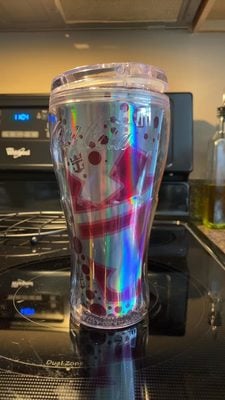 Pink design. Photo by Chris Spears
Royal Caribbean Blog reader Michael Pastore shared photos of the new cup design while on Adventure of the Seas this week.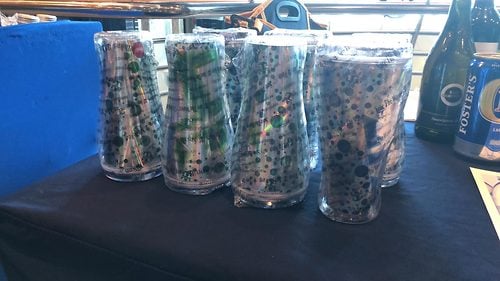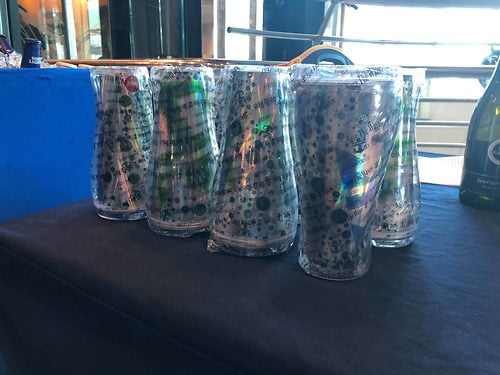 These souvenir cups are compatible with the self-serve soda machines on the pool deck as well as the Coca-Cola Freestyle machines. The Coca-Cola souvenir cup has a special chip in it which activates the machine.
Do you like the design of these souvenir Coca-Cola cups? Tell us in the comments below!