In:
Royal Caribbean has added a new combo offer for guests to purchase, that combines the ulimited soft drink package with the unlimited internet package.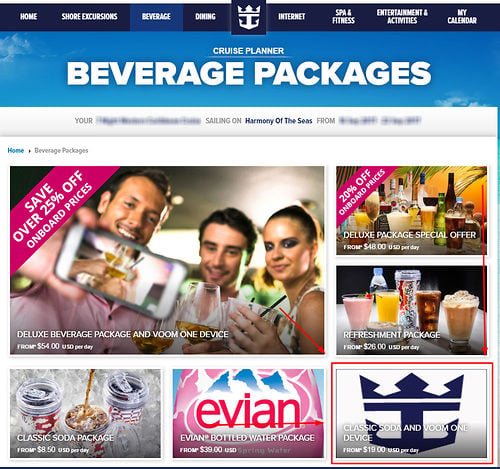 Dubbed, "Classic Soda And Voom One Device," this new offering costs $19.00 per guest, per day and can be purchased via online prior to a cruise, via Royal Caribbean's Cruise Planner.
If a guest were to purchase the Classic Soda Package and Voom one device internet package separately, it would cost them $8.50 + 14.39 ($22.89) per person, per day.
The Classic Soda And Voom One Device plan is similar to the Deluxe Beverage Package and Voom One Device plan, which has been a popular choice for guests that want to get the unlimited alcohol package and Voom internet plan together.
Thanks to Royal Caribbean Blog message board reader FManke for spotting this new option.