In:
Royal Caribbean just opened the Coco Beach Club at Perfect Day at CocoCay, and it is already a big hit with guests who love having a secluded enclave to enjoy during their visit to the island.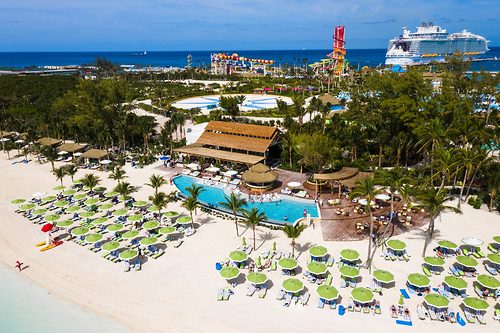 This extra-cost venue is all about providing an exclusive, brag-worthy spot to anyone that values being in a limited-access spot.
Having just visited the Coco Beach Club, you will not want to miss any of these important tips prior to checking it out for yourself.
No tickets needed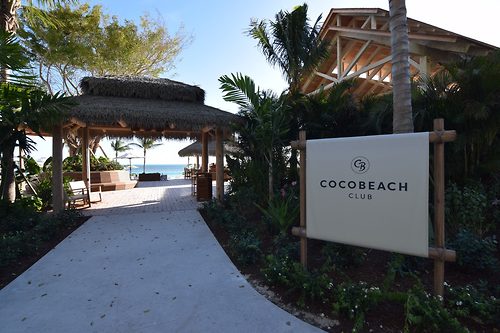 If you buy admission to the Coco Beach Club, there are no shore excursion tickets to show.
When you check-in at the entrance, the staff will scan your SeaPass card and be able to see your admission purchase and grant you access.
If you do decide to leave the club to venture around the island, the staff will give you a bracelet to make reentering super simple.
Food is amazing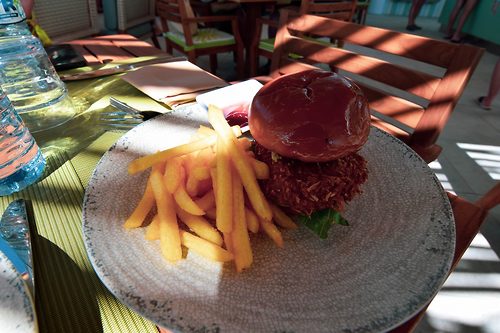 Royal Caribbean's culinary offerings in the Coco Beach Club are worthy of a specialty restaurant back onboard a ship.
You will not find burgers, hot dogs and other typical island fare here.  Instead, there is lobster, steak, grilled fish, ceviche, babaganoush and plenty more to enjoy.  The menu reminds me of a cross between Coastal Kitchen and Solarium Bistro, and it is so good that you will want to come very hungry to the meal.
Moreover, you can order unlimited entrees at the Coco Beach Club restaurant, so feel free to try a couple of dishes while you are there.
Day beds and loungers are first-come, first-seated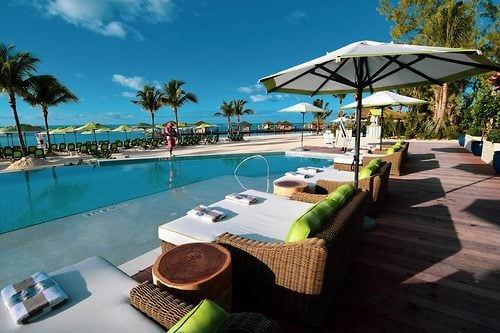 The beach club offers lounge chairs, day beds and in-pool loungers throughout the club and they are available to whomever claims them first.
There are plenty of beach lounge chairs and umbrellas, but if you want an in-pool lounger or day bed, be sure to get to the club as soon as you can.
Book early before it sells out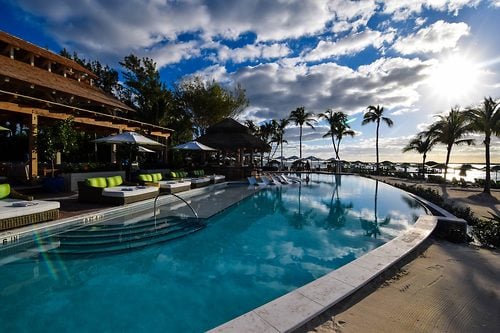 Royal Caribbean has clearly hit a home run with the Coco Beach Club, because passes to this exclusive area sell out quickly.
If you want to visit, be sure to book a spot as soon as you can prior to the cruise.  
Access Royal Caribbean's Cruise Planner site in the months leading up to your cruise and book a pass to ensure you get in.
Ask to be on waitlist if it does sell out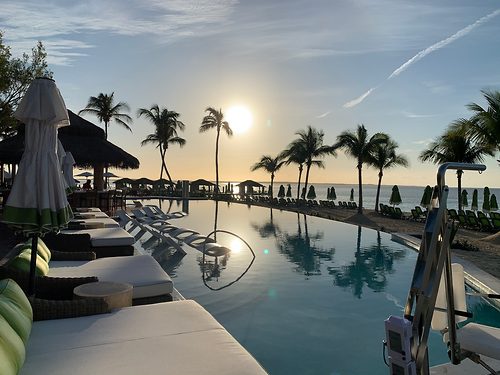 If you are too late to buy a pass because it is sold out, then you can ask the Shore Excursion desk once onboard about being put on a waitlist.
This happened to me after I booked a cruise at the last minute and passes were sold out.  The Shore Excursion staff on your ship can add you to the waitlist upon request.
Keep in mind that the waitlist may or may not work, but it is the last hope for getting in if it is sold out.
Coffee and tea available in the morning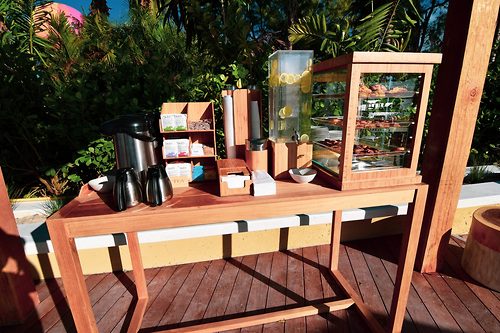 The Coco Beach Club is the only place on Perfect Day at CocoCay that serves coffee in the morning.
If you hurried off the ship to get one of those day beds by the infinity pool, you will be happy to know there is coffee, tea and Danishes available to enjoy in the morning.
The coffee cart is located to the left of the entrance area as you walk into the Coco Beach Club.
Reservations needed for lunch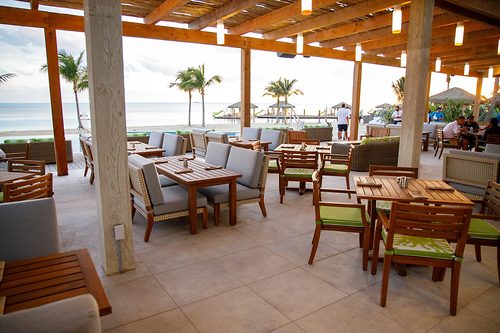 The Coco Beach Club restaurant takes reservations for lunch to prevent lines or extended waits to dine.  
There is a staff member throughout the day at the entrance to the restaurant taking reservations, with lunch running between 11am and 3pm.
Stop by there early to secure a spot for your family.
Towels provided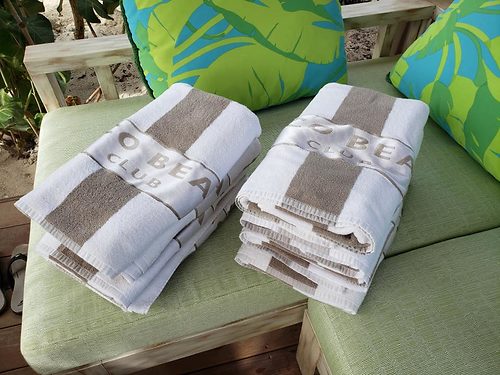 No need to grab towels off the ship, because the Coco Beach Club provides towels for you to use during the day.
In fact, these towels are not the typical blue Royal Caribbean towels. The cruise line came up with a special towel just for the Coco Beach Club, adding to that sense of exclusivity.