In:
Royal Caribbean held a call with investors to go over their record 2018 financial results and provide guidance for the coming year.  Royal Caribbean Cruises Ltd earnings beat Wall Street expectations, benefiting from higher demand for its Caribbean cruises and passengers spending more money on activities while on board.
Between the fiscal anecdotes and figures shared, cruise fans could glean a few tidbits of interesting information.
Two powerful booking trends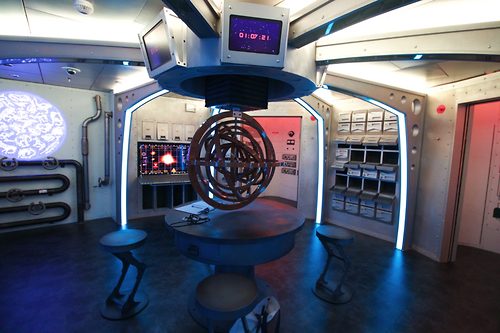 At the beginning of the call, Royal Caribbean Cruises Ltd. Chairman and CEO Richard Fain started off that two powerful trends are dominating bookings for Royal Caribbean: experiences over material possessions and favorable demographic shifts.
Mr. Fain spoke about what he is seeing in the market, "As we have been very vocal about two important and positive consumer trends. First, the trend in favor of experiences over material possessions, and second, the favorable demographic shifts.
We've been talking for a long time about how people have shifted their focus from buying TVs, cars, etc to buying memories or experiences. And that shift has become so powerful that I think it's now obvious to everybody.
At the same time, the demographic makeup of our population keeps shifting in our direction. 
These two trends have become increasingly powerful, and our company and our brands are well-positioned to benefit from these trends."
The first two weeks of Wave season have been fantastic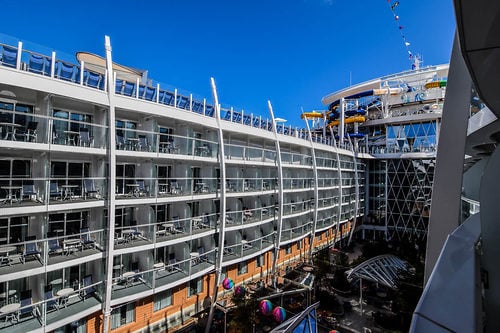 For those unaware, Wave season is the sales period that has historically taken place between January and March and stands out because a large percentage of cruisers book their sailings in the early months of the year. This year, Royal Caribbean has seen a record Wave season take place.
Richard Fain mentioned it at the top of the call, "Happily, the record-breaking start to Wave validates our confidence. And with Wave off to a wonderful start, our already good booked position continues to strengthen.  Bookings have been at higher levels than last year, and in fact we received more bookings during the first week of Wave than we have in any other week in our history...except for the second week in Wave, which was even better."
Royal Caribbean Chief Financial Officer Jason Liberty also touched on the great start to the year, "Over the past three months, bookings have been higher than the same time last year.... In fact, two out of the past three weeks have been record-booking weeks for the company."
Perfect Day at CocoCay facts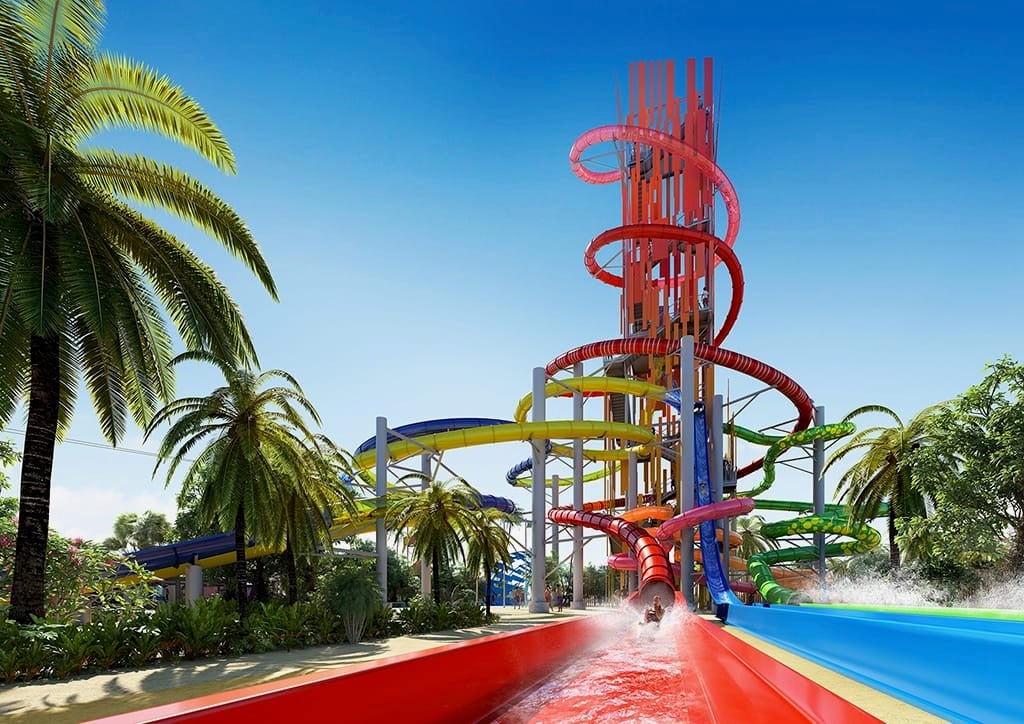 With the launch of Perfect Day at CocoCay coming up in just a few months, Royal Caribbean sounded quite bullish on the impact it is already having and will have on the cruise line's bottom line.
Richard Fain commented on the impact Perfect Day at CocoCay will have on the cruise industry, "The island development will really shake-up the short-term cruise market, and I am confident that our guests will love it."
Royal Caribbean International President and CEO Michael Bayley also had some interesting facts to share about Perfect Day, "When you look at Royal Caribbean International, we have I think 13 ships operating in the Caribbean during the year, and then when you look at the deployment of those ships to Perfect Day in 2019, I believe ten out of the thirteen ships are calling to Perfect Day.  Our projections are that by 2020, we will be taking just shy of two million guests a year to Perfect Day.
And then of course the other element is the sales associated with the experience of Perfect Day, and we've seen our sales of activities and experiences really take off on our pre-cruise sales for the experience, so we're up by a factor of close to nine, I think, for our Perfect Day sales."
Smart phone app investment return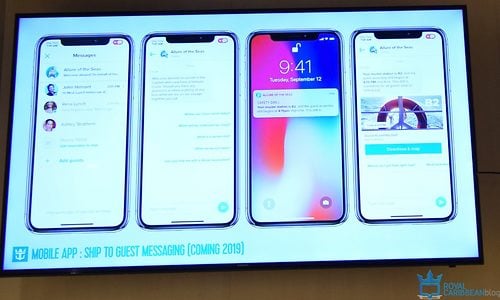 Naturally investors want to hear that a company's investment in a piece of technology or a new initiative is driving home a return and Royal Caribbean is happy to report that despite its major tech initiative, code named Project Excalibur, has not fully launched yet, already the cruise line is reaping some benefits.
Mr. Liberty explained that essentially, the cruise line is seeing guest satisfaction rising quickly because the app and other tech advances remove friction from the guest experience.  That in turn provides higher yields for Royal Caribbean.  In the future that will make it easier for the consumer to buy things from the cruise line.
"There is a strong relationship to where guest satisfaction scores go up, and people pay more both for their ticket as well as onboard. Certainly ships that we have put Excalibur on we are seeing those benefits."