In:
Royal Caribbean Cruises Ltd. announced Josh Wen as the new head of Singapore trade sales, in addition to his title of Head of Sales of Asia Pacific.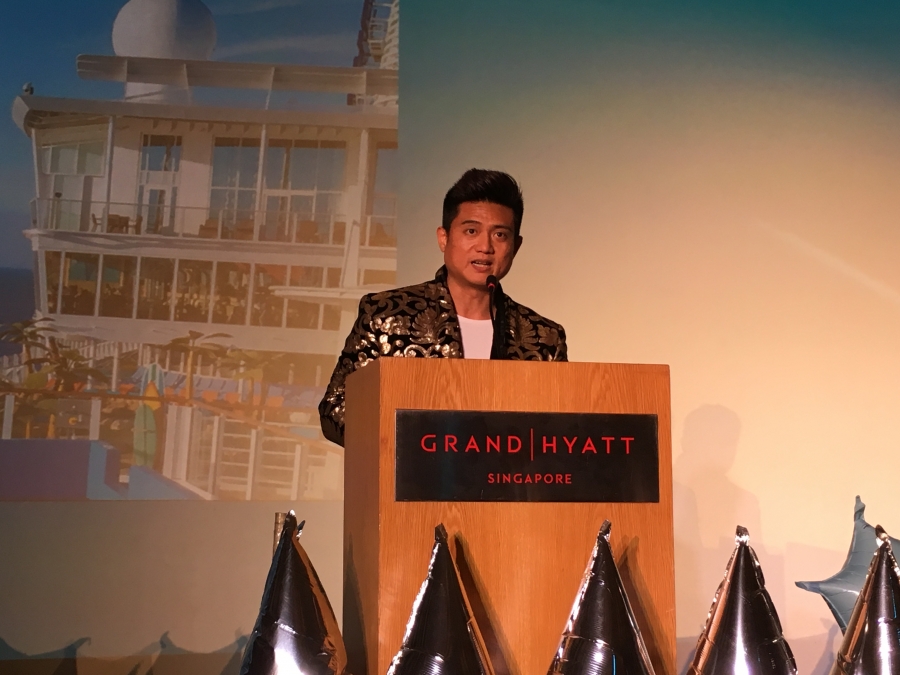 Royal Caribbean made the announcement at the company Chinese New Year appreciation dinner for trade partners in Singapore at Grand Hyatt on the evening of Friday, January 25.
Wen, who has been with Royal Caribbean for three and a half years, will now handle a total of 15 markets in the region for trade sales, namely Bangladesh, Brunei, India, Indonesia, Japan, Korea, Malaysia, Myanmar, Pakistan, Singapore, Sri Lanka, Taiwan, Thailand, The Philippines and Vietnam.  He was previously with the Fast Moving Consumer Goods industry in trade strategy and management.  Wen is taking over the Singapore role from Mona Foo, Head of Business Development, who will now focus on corporate sales and operations in Asia.
Stephen also thanked the trade partners for their strong support in the past year that has contributed to the global success of the Royal Caribbean International brand. "Your efforts have put us in a strong position to launch our 50th anniversary this year.  Royal Caribbean is in an exciting time of transformation with the arrival of two Quantum Class ships here including the new Spectrum of the Seas, new itineraries and drydock projects coming up.  So the newly expanded team will work even more closely with all of you for a successful year ahead."
In her announcement to over 200 invitees at the event, Angie Stephen, Managing Director, Asia Pacific said, "Trade and distribution will now be under one team with a unified focus. It's a great opportunity for synergy, strategy and collaboration in driving even better results across the region.  With Josh's expertise in handling multiple markets in Asia, I'm confident that he and his team will be a great asset and support for our partners in building up their business for the next decade."