In:
Royal Caribbean has signed a multi-million dollar marketing deal with the Singapore Tourism Board and Changi Airport Group to promote cruises from Singapore.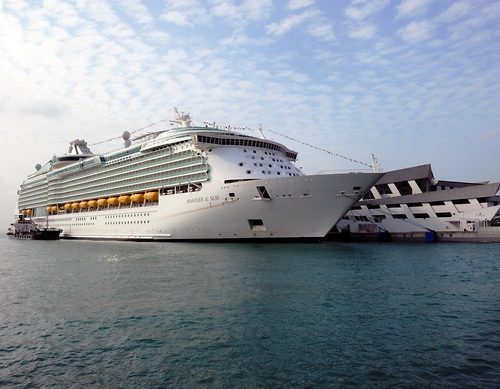 The new deal runs between 2015 and 2018 and is expected to attract over 170,000 foreign visitors to Singapore to take a Royal Caribbean cruise, which should constitute growth of over 50 percent.
Royal Caribbean will be increasing the number of cruises from Singapore during this same period, to over 40 a year.  Mariner of the Seas is currently offering cruises from Singapore at a pace of about 30 cruises per year.
Mariner of the Seas' next Singapore season which will be the largest ever starting from this October, will feature more long cruises of seven to 15 nights, aimed at attracting more overseas fly-cruise guests.
The new marketing campaign will consist of research studies and channel development activities in markets around the world, including India, Indonesia, Malaysia, Philippines, China, Hong Kong, Japan, Korea, Taiwan, Australia, Europe and North America.
Royal Caribbean managing director for Singapore and Southeast Asia, Sean Treacy, commented on the deal, "Having deployed ships here regularly for the last seven years, Royal Caribbean now looks forward to its next phase of significant growth in Singapore. Our three-year deployment plan is our strongest commitment ever to this market and we see great potential in Singapore as a source market and regional cruise hub. We highly appreciate this collaboration which will be a tremendous support for our business goals in Singapore and Southeast Asia, as well as the strong efforts of the Singapore Government for being so proactive in driving the cruise business in the country."
Providing a link between Royal Caribbean International, Singapore and its regional neighbors is Changi Airport's strong connectivity to 320 cities worldwide, along with some 6,700 weekly flights, giving Singapore a strategic advantage to effectively tap fly-cruise traffic from across the globe and serve as a cruise hub for Asia.