In:
Veteran Royal Caribbean cruisers will be sad to hear the announcement today that Royal Caribbean's Crown and Anchor Member Director, Millie Quiles, will be stepping down from the role.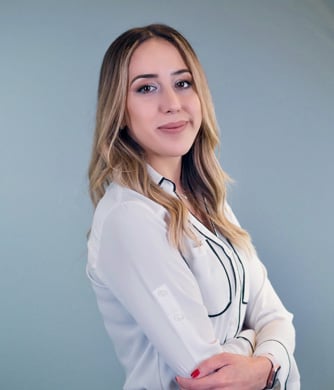 In an email sent to Crown and Anchor Society members, Quiles announced her last day on the job will be January 30th.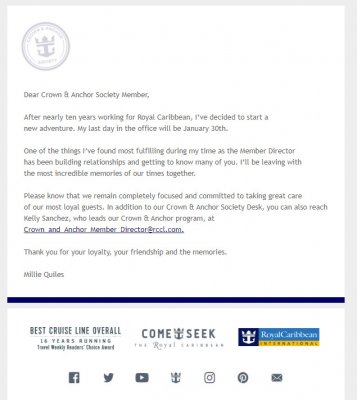 "After nearly ten years working for Royal Caribbean, I've decided to start a new adventure. My last day in the office will be January 30th."
"Please know that we remain completely focused and committed to taking great care of our most loyal guests. In addition to our Crown & Anchor Society Desk, you can also reach Kelly Sanchez, who leads our Crown & Anchor program, at [email protected]."
No word yet on who, if anyone, will take her place.