In:
The DoubleTree by Hilton Grand Hotel Biscayne Bay in Miami, Florida is located in the heart of downtown Miami, a mere few miles from PortMiami.  We tried out this hotel as a pre-cruise hotel stay before a Royal Caribbean cruise and have our thoughts on what the hotel offers and our experience staying here.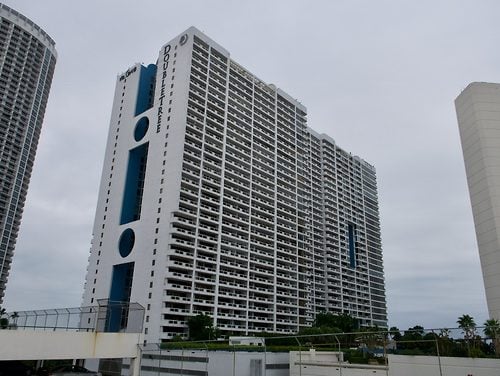 Being in downtown Miami, the DoubleTree is located quite close to PortMiami.  In fact, many of the rooms in the hotel offer a view of the port. The proximity to PortMiami makes this a compelling choice for a pre- or post-cruise stay.
This particular hotel is a waterfront condominium hotel located next to Sea Isle Marina.  What this means is as you enter the building, you will notice two entrances.  One entrance is for hotel guests and the other for condo residents.  Evidently this is a thing in Miami, where the building owner can invest in multiple revenue streams (hotel guests and tennants).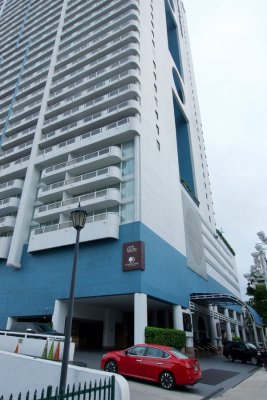 The DoubleTree by Hilton Grand Hotel Biscayne Bay offers 152 guest rooms, along with 50 condominiums for short or extended stays. Since it is downtown, you can easily walk out the hotel and explore some nearby attractions and restaurants.  Miami is more spread out than some other major American cities, so expect to rely on taxis or ride sharing to truly get around town.
One nice aspect of the hotel is attached to the lobby area is a small shopping plaza, which has coffee shops, restaurants, convenience store, hair stylist and more.  There was a surprising amount of shops in this area, and it is extremely convenient to not have to leave the hotel building and have access to a lot of services.
The hotel does have a large outdoor pool for guests to use during their stay, along with a fitness center and 24-hour business center.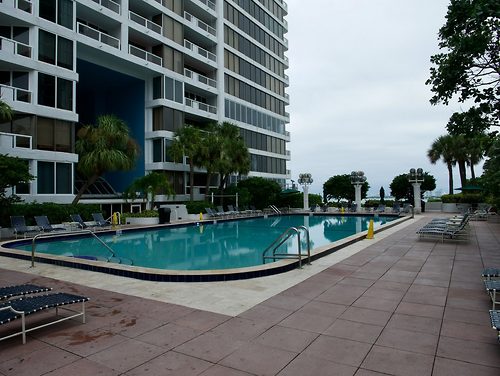 The room itself is quite large, with lots of living space.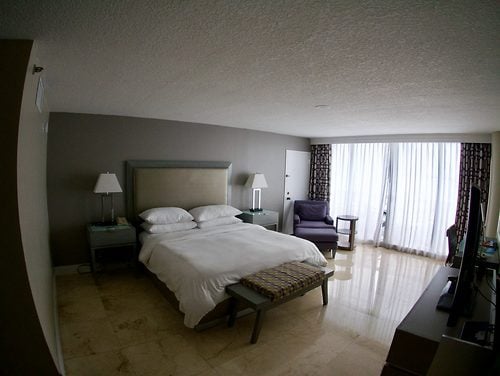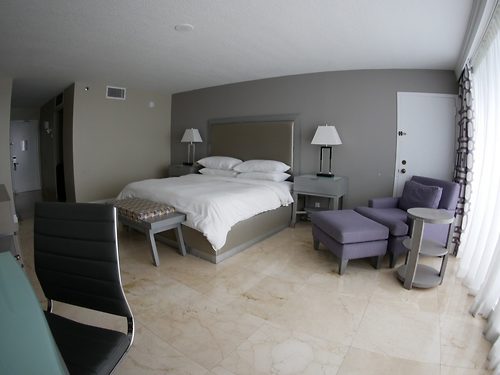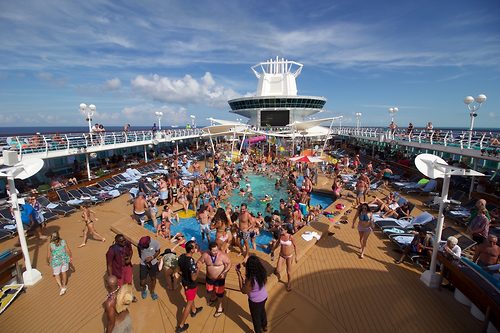 The bathroom is large as well, and offers a great deal of space for toiletries and a shower/tub that does not feel confined at all.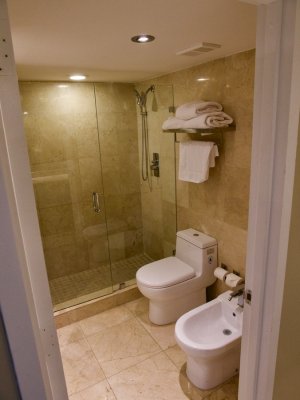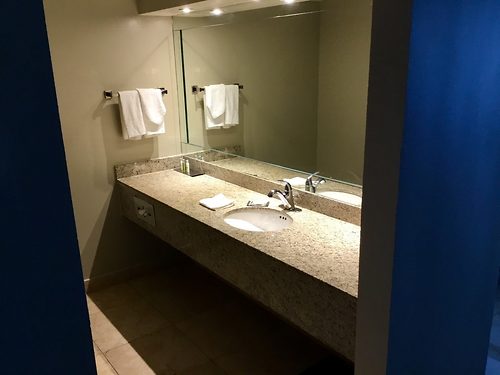 The rooms have a balcony, and if you are lucky enough to have a room that faces the water, you not only get extra living space to enjoy, but a fantastic view of the ships in port.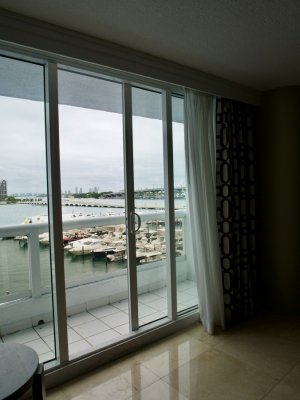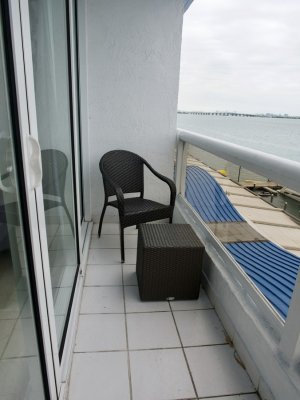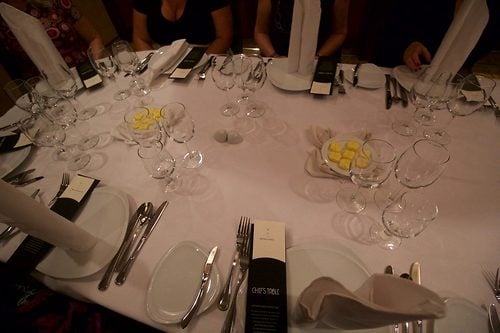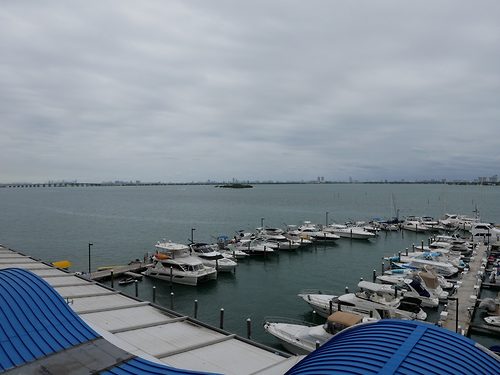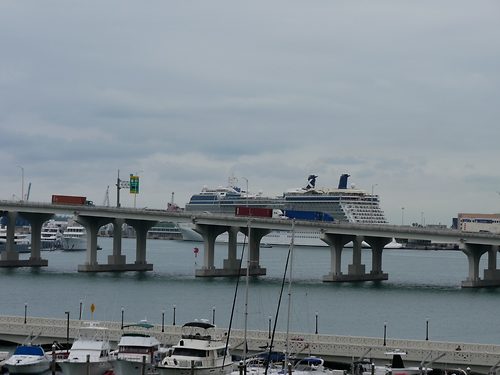 Thanks to John Bamber for providing these photos
Overall, the DoubleTree by Hilton Grand Hotel Biscayne Bay is a clean, safe and well-appointed hotel suitable for anyone that needs a hotel before or after their cruise.  It may not be the least expensive hotel in downtown Miami, but it is likely to be a mid-range priced hotel and not one you have to be concerned about compromising on the quality.
If you are just staying one night, I think this hotel is just fine for a place to rest and relax until you depart on your cruise. 
Your thoughts
Have you stayed at DoubleTree by Hilton Grand Hotel Biscayne Bay? Is this a hotel you'd consider? Please share your thoughts or questions in the comments section below!