In:
The Tampa cruise port is a very convenient port of embarkation, located on the west coast of Florida and offering many Royal Caribbean cruises, primarily in the fall and winter months.  If you are taking a cruise out of the Port of Tampa, here is what you need to know to get there quickly and easily.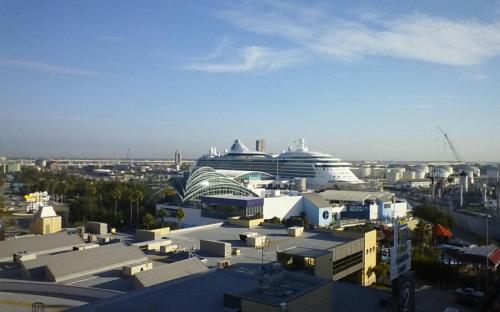 Directions to Port of Tampa
The Tampa cruise port is is located at 1101 Channelside Drive, Tampa, FL 33602.
Driving to the Port of Tampa is accessible via many major highways, and is located conveniently near downtown Tampa. It is also a short drive from Tampa International Airport.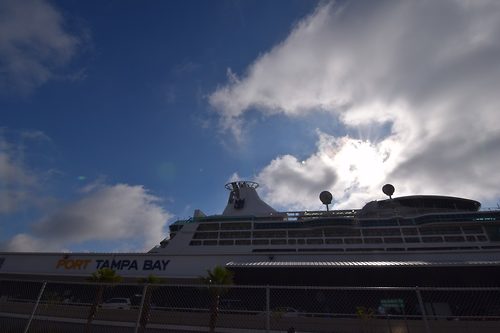 Directions from Orlando
Take I-4 West to Exit 1. Go south on 21st Street and turn right on Adamo Drive (Hwy 60) then left onto Channelside Drive.
Directions from I-275
Take I-4 East to Exit 1. Go south on 21st Street and turn right on Adamo Drive (Hwy 60) then left onto Channelside Drive.
Directions from Tampa International Airport
Get on FL-60 E (3.2 mi)
Head northeast on George J Bean Inbound Pkwy/George J Bean Pkwy
Continue to follow George J Bean Pkwy (2.3 mi)
Use the right lane to take the ramp to FL-60 E (0.5 mi)
Keep right at the fork, follow signs for Tampa and merge onto FL-60 E (0.4 mi)
Take I-275 N to McKay St  (7.0 mi)
Turn right onto McKay St 
Directions from Clearwater
Take Hwy 60 East across Tampa Bay and follow signs to I-275 North. I-275 will merge with I-4 East. Follow I-4 East to Exit 1. Go south on 21st Street and turn right on Adamo Drive (Hwy 60) then left onto Channelside Drive. 
How far is the cruise port in Tampa from Tampa International Airport?
The Tampa International Airport is approximately 15 miles from Port of Tampa, and it usually takes about 20 minutes to reach the Port of Tampa by car.
Taxi service by Yellow Cab and United Cab is available at the curbside outside the Baggage Claim Level. Both companies charge a flat rate fee of $28 to the cruise terminal.
For more information, contact Yellow Cab at (813) 253-0121 or United Cab at (813) 777-7777.
You can also take advantage of ride sharing services, such as Lyft or Uber.  Not only are these services simple to reserve, often the prices may be a better deal.  
How much is parking at Tampa cruise port?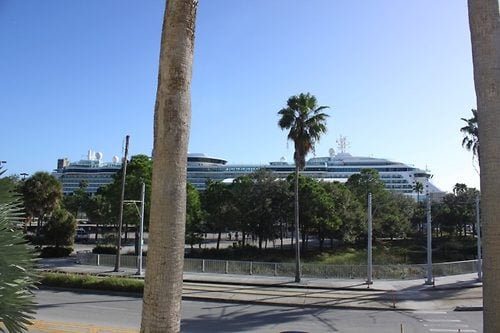 The Port of Tampa provides parking options across the street from Terminals 2 and 3 at Channelside Parking Garage.  
You can pay for the parking once you arrive to the port, or opt to pre-pay online.
Passengers can pre-pay online for valet and self-parking. The self-serve parking rate is $15 per day (oversize vehicles cost $30 per day). The upgrade fee for valet parking is $20 more than the self-serve parking rate.
Parking fees are payable upon entry into the parking area with cash or credit card.
Where do Royal Caribbean cruises depart from in Tampa?
Royal Caribbean offers cruises from Terminal 2 and Terminal 3.
What time to arrive to Tampa cruise port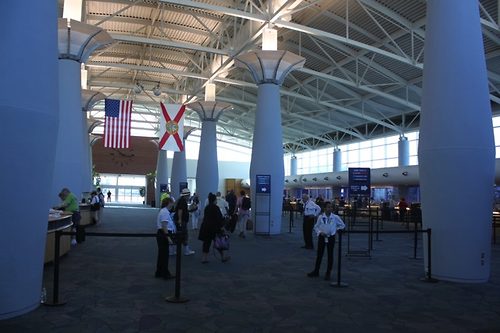 Generally speaking, Royal Caribbean opens the check-in and embarkation process in the late morning and keeps it running through the early afternoon.  When you complete online check-in, you will have a check-in time assigned to you, although these times are more a suggestion than a requirement.
In most cases, you can check-in as early as 10:00am.  You may arrive at any time in the morning or early afternoon, but we recommend checking in earlier than later to avoid longer lines.  Not only will checking in before noon beat the rush of other passengers who arrive later, but you will board the ship sooner.
There is no right or wrong time to arrive, as long as you are within the window of time Royal Caribbean lists for your sailing. Arriving early does add a risk of extra waiting around to be let on and staterooms are not accessible onboard until 1:00pm. However, the majority of guests tend to arrive in the early afternoon, which can lead to longer lines.