In:
The cruise industry restart has reached the Port of Tampa.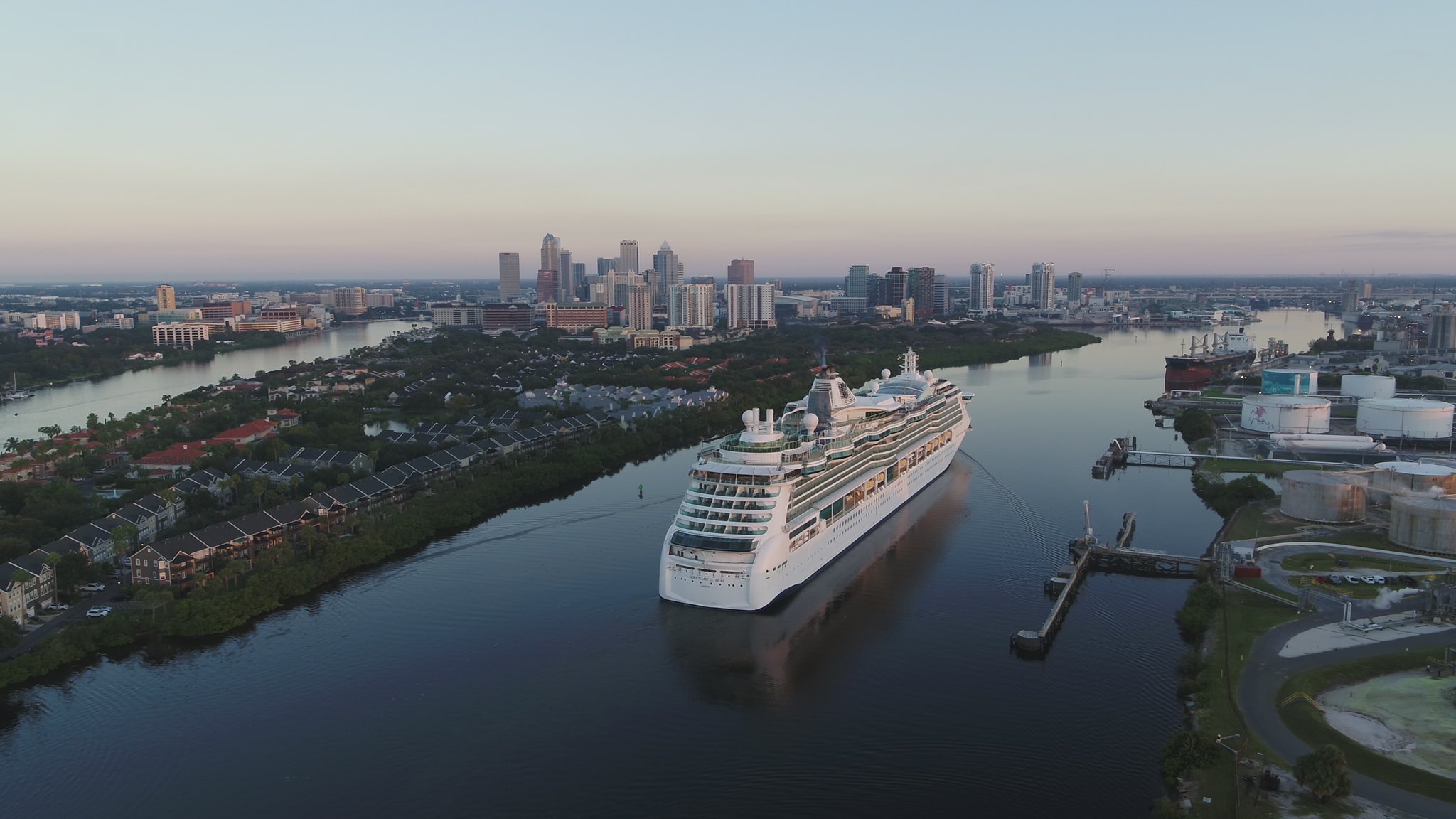 Royal Caribbean's Serenade of the Seas arrived in Tampa on Saturday to begin offering cruises from West Florida, which is the first time a cruise ship has sailed from the Port of Tampa since 2020.
Serenade of the Seas will depart Terminal 6 on Saturday to begin a new cruise season there, having just wrapped up an abbreviated cruise season in Alaska.
Serenade will offer 4- and 5-night Western Caribbean cruises from Tampa, Florida, starting Oct. 16; and 7-night Caribbean itineraries, beginning December.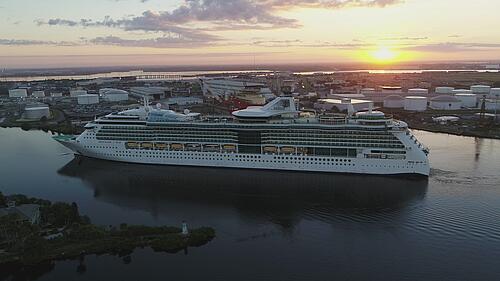 Royal Caribbean's return to Tampa is just as ceremonial as it is tangible to the area. Business Research & Economic Advisors estimated that a 3,000-passenger ship generates an average of $334,000 in passenger and crew onshore spending per call in a homeport city. 
Cruises have been able to restart from other ports in Florida, including Port Everglades, PortMiami and Port Canaveral, but this is the first time Tampa has been able to see ships leave.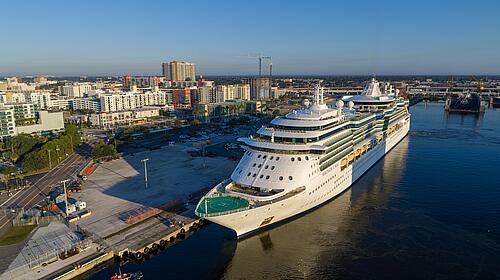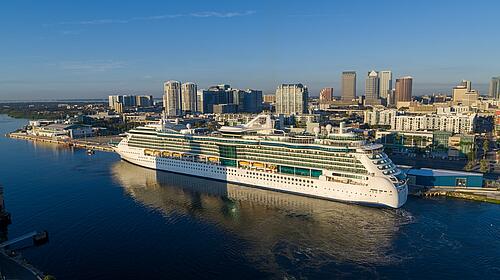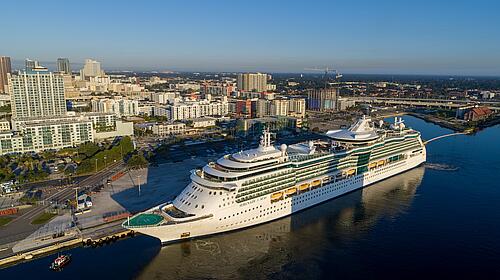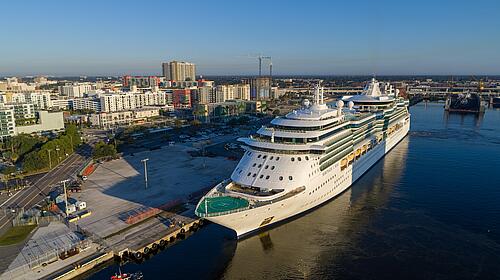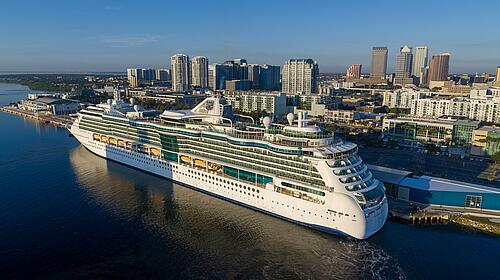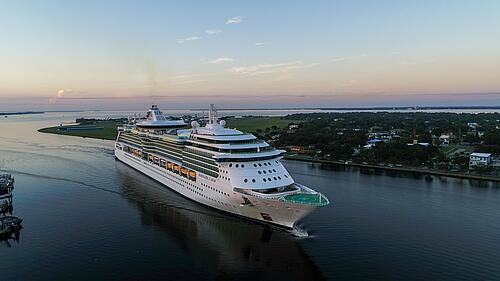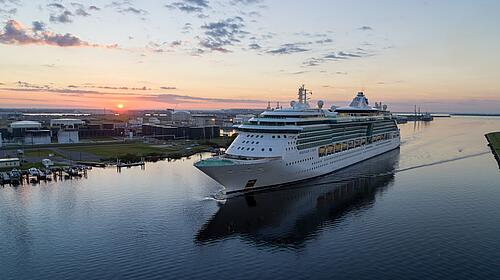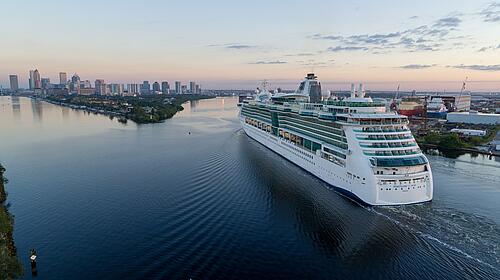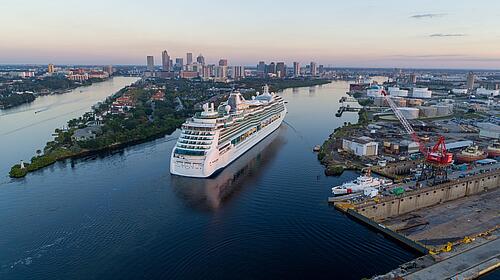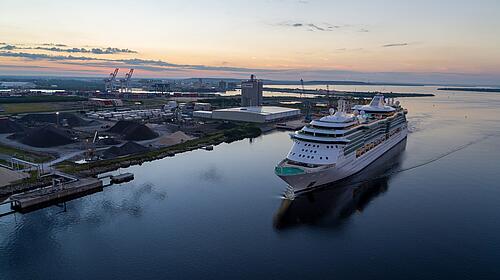 Photos courtesy Port of Tampa
Later in December, Brilliance of the Seas will return to Tampa to offer 4- and 5-night Bahamas and Western Caribbean cruises beginning on December 16.
What's next for the restart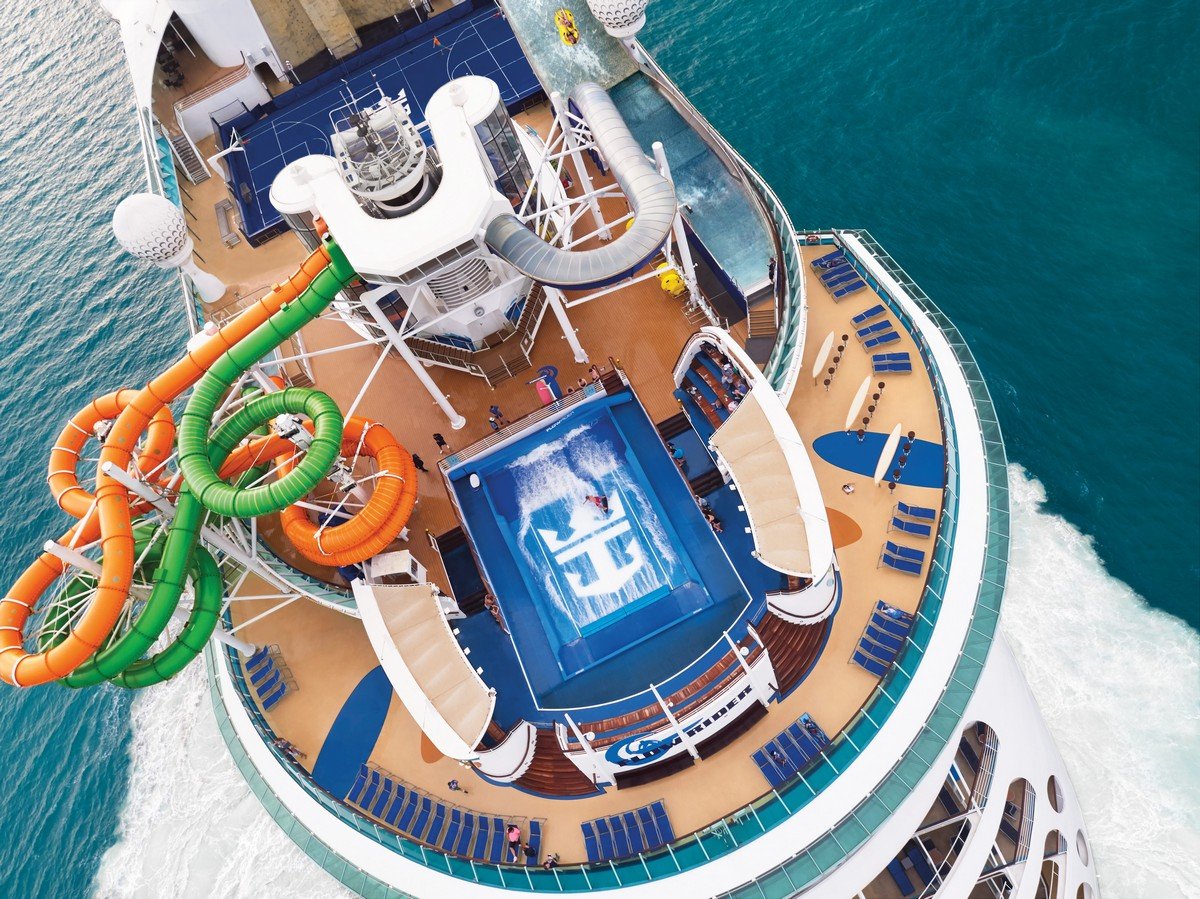 Four more Royal Caribbean cruises ships will restart operations before the year comes to a close.
Explorer of the Seas is scheduled to restart cruises when she sails from San Juan, Puerto Rico beginning on November 7. Explorer will sail 7-night Southern Caribbean sailings.
Royal Caribbean is especially excited to see Navigator of the Seas return to service, because it means the restart of cruises for the cruise line from the west coast.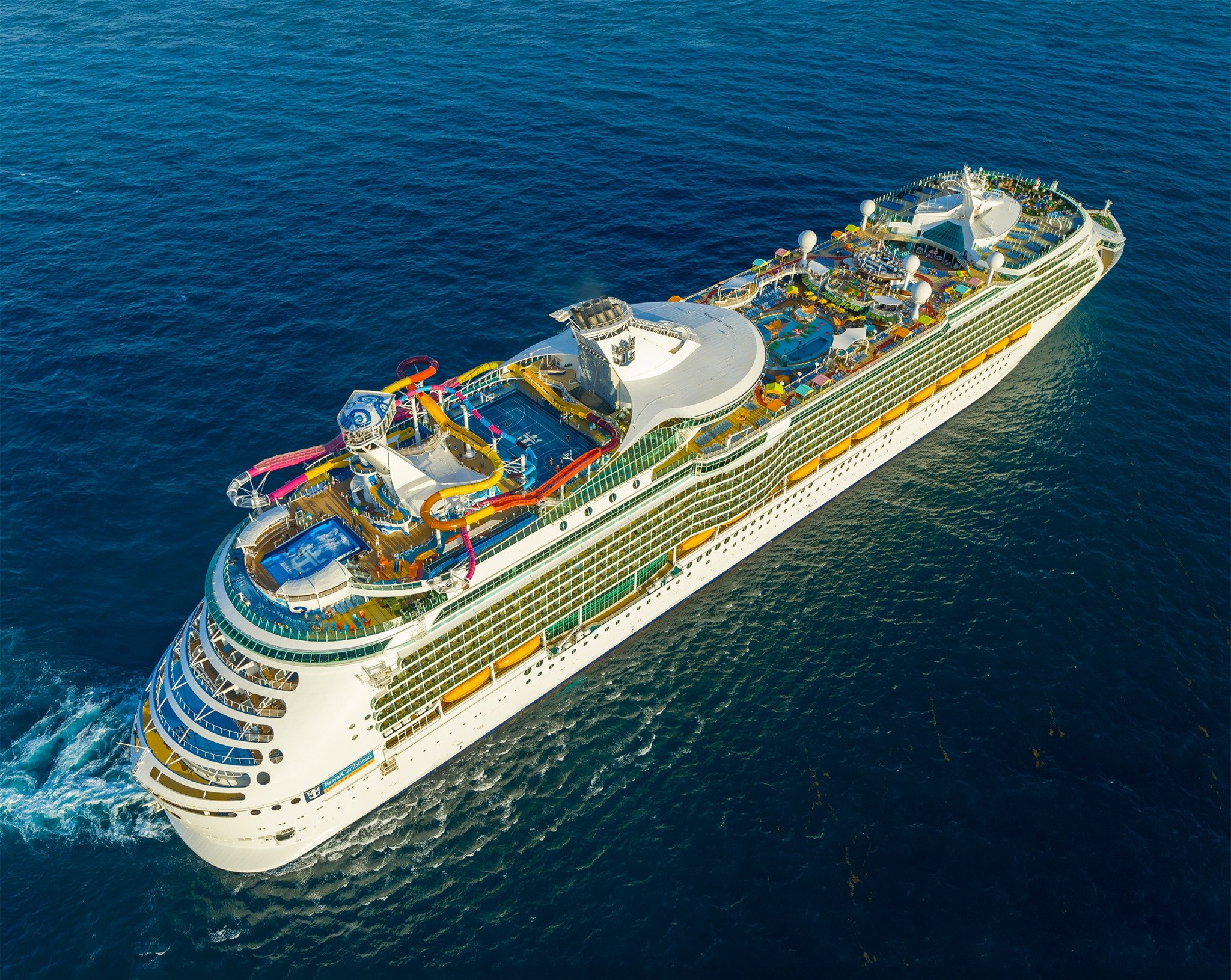 Navigator will offer 3-, 4- and 5-night Catalina Island, California, and Ensenada and Cabo San Lucas, Mexico cruises from Los Angeles, beginning November 19.
Grandeur of the Seas will start cruising again when she offers  7- and 14-night Southern Caribbean sailings from Bridgetown, Barbados, starting December 5.
Finally, Enchantment of the Seas will begin cruising again in December, when she sails from Baltimore on December 23, offering 8-night Bahamas sailings, and select 12-night cruises to the Southern Caribbean.
You can see Royal Caribbean's cruise ship restart plans for more deployment information leading into 2022.