Brilliance of the Seas Live Blog – Day 8 – Cozumel, Mexico
In:
We made it to Cozumel, Mexico our only port of call on the quick four-night cruise. Our arrival time was scheduled for 8AM to 5PM. I woke up early to watch us arrive in Cozumel from my aft balcony. I've never used a balcony so much on a cruise; these aft views are really something special.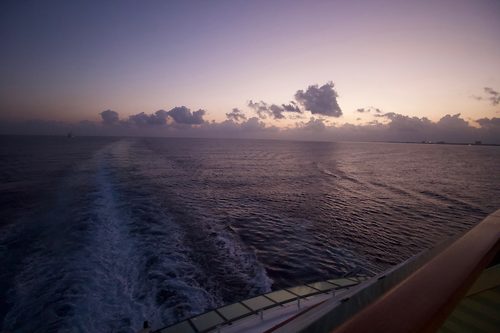 I spoke to the concierge in the lounge last night about helping us get of the ship early. He said no problem and requested we meet him at 7:50AM. Sure enough he took us down to deck 1 and let us skip the line of people waiting to get off the ship.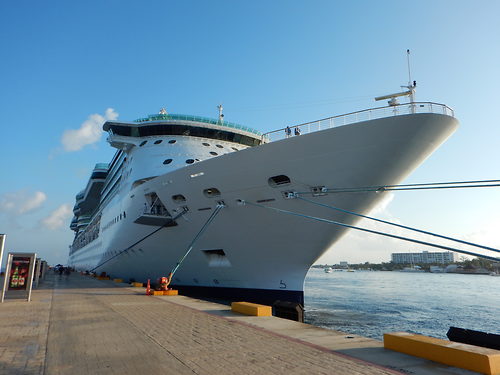 We had reserved an excursion through the cruise line called Fury Snorkeling Catamaran. The full price is $79 per person, however I booked in on a weekend sale in the cruise planner and paid $59 each. To be honest, I didn't know too much about it but I was looking for something different to do. Our meeting time on the pier was 8:15AM.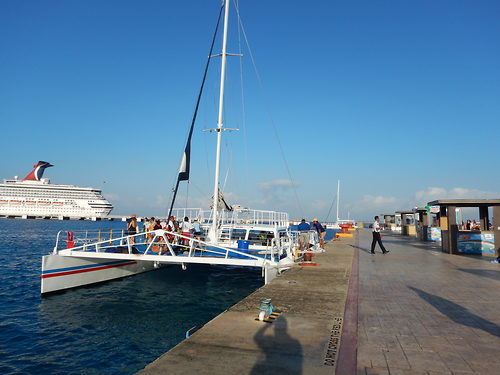 The catamaran boat was docked at the pier, even before you get to the checkpoint before you exit the pier. It was nice that we didn't have to take any transportation to our excursion.
The day is split into three different sections, within the four hours. The first is snorkeling, the second is beach time, and the finial is the one our ride back with some line dancing.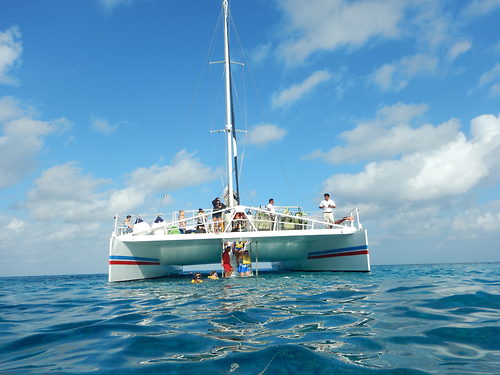 The snorkeling was really fun; I even jump off the ship. I did however, get stung by a little jellyfish while in the water snorkeling. It didn't hurt too bad, since it was a little sting, they had some vinegar on board to help reduce the stinging.
The second part of the excursion was a quick ride over to their beach. Once you arrive on the beach drinks were included, but the lunch was $11 per person – we passed on their lunch.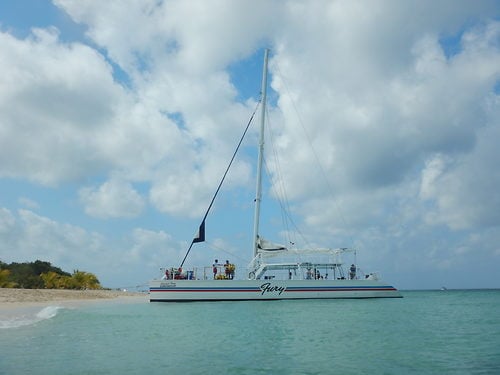 Everything else on the beach is included, such as water sports, kids water aqua park, and beach chairs. This was a lot of fun and nice that we could do so much and not have to keep paying extra.
The last part was our ride back, which is about an hour ride. We stood on the top deck and took in all the views of Cozumel. The staff on board was so great, I'd say every 3-5 minutes they would come check with you if you needed a drink.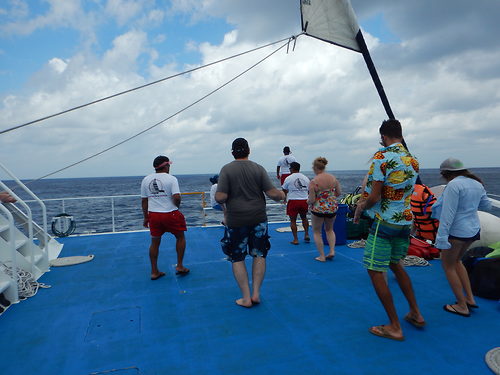 Overall the excursion was a great success and I'm really happy I booked it. I will likely try this again in the future while visiting Cozumel, but I'm staying away from the jellyfish!
In the afternoon we had planned to visit a little beach bar I found out about called turquoise. I learned about this place through some of the crew and then I had a friend visit a few weeks ago and kept talking about it. I thought it was 3 miles down so I took a taxi for $8. Turns out it was only about 1 mile down, so we ended up walking back.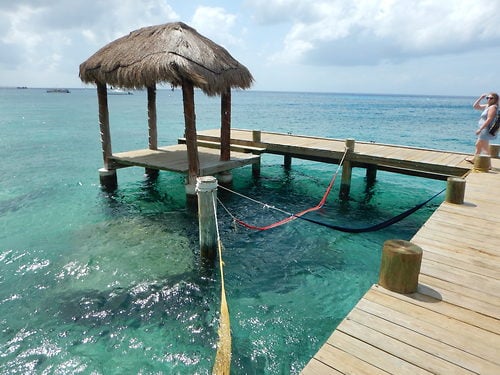 They have a great view of the ship while you are enjoying lunch or a beverage. We were really hungry by this point, so we ordered some tacos. The food was so good, I might even make a bold statement and say it's better than Nachi's! We stayed around an hour and relaxed and enjoyed a few beers. Our bill for all the tacos, beers, and guacamole was $29.
We slept for a few hours in the afternoon, all that action packed day finally caught up to us. This evening we had reservations at Giovanni's Table our second half of our BOGO. Usually it must be used night 1 and 2, however a wedding party rented out the whole restaurant on night 2.
Dinner was great as usual, they were joking that I had become part of their extend family this cruise. I said thank you, but you have also put 5 pounds on me! I ordered the filet and three-cheese pasta again. My girlfriend tried the fish and I really liked it, I kept eating hers.
This evening around the ship seem to be a little calmer than the past two nights. I think people called it a night from Cozumel. They had the 70's party in the centrum tonight and that was a lot of fun. I saw so many passengers on board dressed up for it. I did make it to the disco tonight for about an hour, but even that was kind of dead.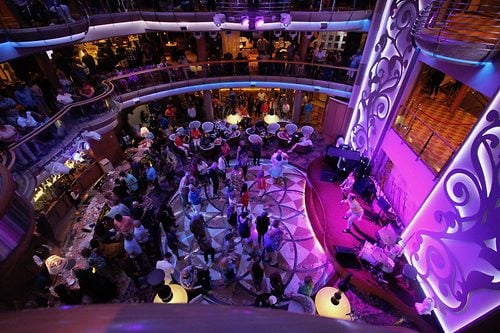 Tonight we change for daylight savings time, so that means I lose an hour of my cruise! Tomorrow is my final day on board Brilliance of the Seas; stay tuned for a fun sea day.