In:
Royal Caribbean's unlimited alcohol package has become incredibly popular with guests, primarily due to the option of providing all the alcohol drinks for one flat cost.
Given the interest in the drink packages, we get a lot of questions about them, and decided to list answers to the most commonly asked unlimited alcohol package questions for everyone's future reference.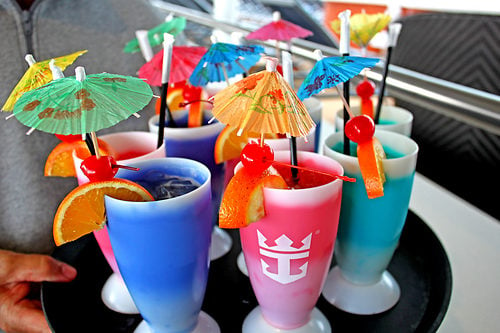 The drink packages really are unlimited
While other cruise lines may impose limits on their unlimited alcohol packages, Royal Caribbean has no such rule.  Some guests coming to Royal Caribbean question just how unlimited the alcohol packages are in reality.
The answer is, there is no limit on the unlimited alcohol package and no daily caps on how many beverages you can get.
The closest thing to a limit that exists, is with the soda fountain cups each drink package receives, the automated machines do limit refills to once every 10-15 minutes.  This is prevent abuse of the self-serve soda machines.
Gratuity is included with the drink packages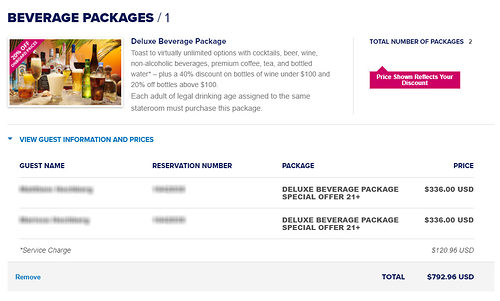 When you purchase an unlimited alcohol package, your purchase price includes gratuity for every drink you order.
Royal Caribbean advertises one price for each drink package, but if you look at the receipt, you will notice a cost for the base package plus a "service charge" that covers your gratuities.
When you order a drink with the drink package, your receipt will show an 18% gratuity has already been added, although there is the option to add additional gratuity if you so choose.
Everyone in your stateroom needs to get a drink package
Since the start of 2018, all Royal Caribbean passengers 21 years of age and older (18 years in Australia and the U.K) are now required to purchase the Deluxe Beverage Package if at least one other person in their cabin has one.
Royal Caribbean does provide an exemption that rule for guests that do not consume alcohol for personal, health or religious reasons.  Instead, those guests may purchase the Royal Refreshment package.  To arrange for an exemption, you must call Royal Caribbean and explain the situation.
You cannot share the drink packages with someone else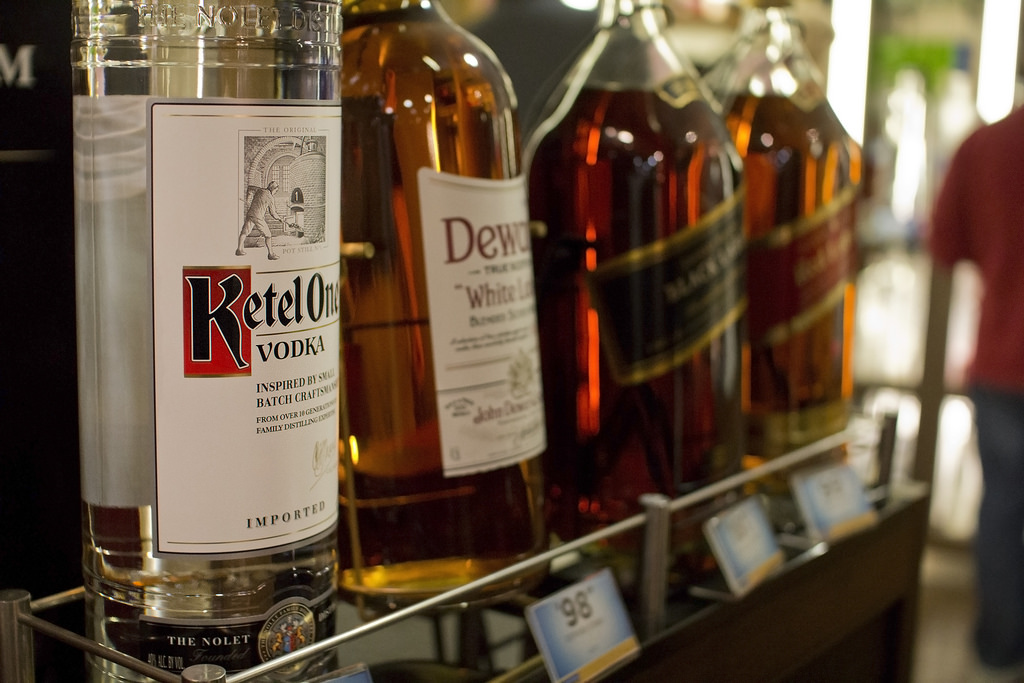 Let us be crystal clear here: it is against Royal Caribbean's rules to share the benefits of the drink package with anyone else. Period.
Royal Caribbean stipulates the drink packages are solely for the person purchasing it and if caught sharing the package, you may have your drink package canceled without refund.
You do not have to buy the drink packages on the first day
In the months (or years) leading up to your Royal Caribbean cruise, you will see a ton of advertising to purchase a drink package and even on embarkation day, there will be plenty of opportunity to buy a drink package.  But you do not have to buy it on day one.
As long as there are at least four days left in your cruise, you can opt to purchase a drink package later in your cruise and pay a prorated amount for the package.
This means on a seven night cruise, you can wait until day two or three to buy a drink package and then pay only for the remaining days of the package.
Can I upgrade a different drink package to the unlimited alcohol package?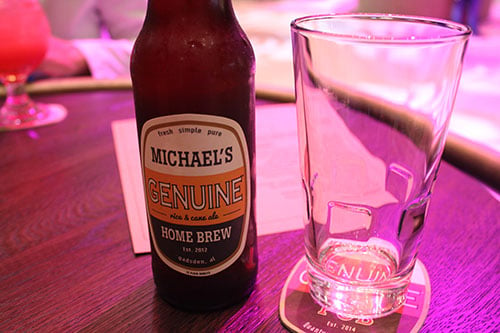 Sometimes guests purchase or receive a less expensive drink package, and wish to upgrade it to the Deluxe Beverage Package.  The answer to if you can upgrade depends on how you got the initial drink package.
If you purchased the first drink package from Royal Caribbean, you can always cancel that package and then book the Deluxe Beverage Package.  If you are already onboard the ship, Guest Services will often allow you to pay the difference.
If you received the drink package as part of a promotion from Royal Caribbean or a travel agent, then you cannot upgrade to another package.  
Does the unlimited alcohol package work at specialty restaurants?
Yes, the unlimited alcohol package benefits extend to Royal Caribbean's specialty restaurants.
Just like at any bar or lounge on your Royal Caribbean cruise, there may be liquors or drinks that are not included in the drink package because their cost exceeds the individual drink maximum limit, but cocktails, beers and even a few wines are available to enjoy with a drink package.
I see some drinks on the menu are $13, but the drink package only covers $12 drinks.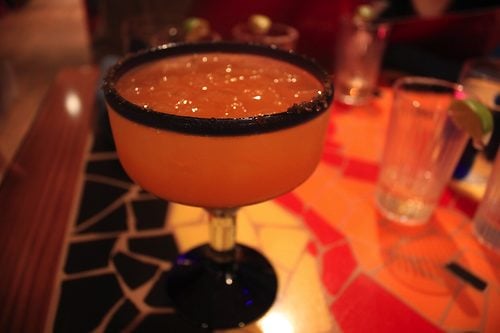 On Oasis and Quantum class ships, Royal Caribbean's Deluxe Beverage Package individual drink limit is increased to $13 to match the pricing of cocktails on those ships.
On the rest of the fleet, cocktails tend to max out at $12, and thus, the drink package limit remains the same.
Can I use the drink package as soon as I board my Royal Caribbean ship? How about on the last morning?
Yes, your drink package benefits are available as soon as you board your Royal Caribbean ship and extend throughout your cruise until you disembark.
Did we miss your question? Post it in the comments below and we will try our best to answer it!