In:
Royal Caribbean's Harmony of the Seas is filled with so many fun things to do.  Whether you are new to Royal Caribbean or have remained "loyal to Royal" for years, here are five things we think everyone should try onboard Harmony of the Seas.
Get a WOWBand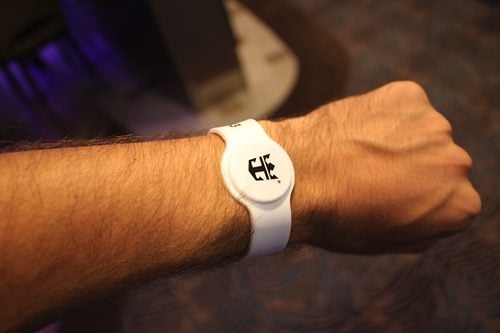 Harmony of the Seas features WOWbands bracelets that allows you to open you stateroom door, charge onboard purchases or check into shows and restaurants. They essentially an optional replacement for your SeaPass card.
They are made of silicone and come in a variety of colors: white, yellow, black and blue. WOWbands use Radio Frequency (RF) technology that can be read by Royal Caribbean's readers that are found at kiosks, tablets and mobile scanners that Royal Caribbean crew operate.
Your WOWband is linked to your SeaPass account and holds all of your information related to your cruise vacation such as your stateroom information, dining reservations and more.  Harmony of the Seas is one of the few Royal Caribbean ships in the fleet to offer WOWbands, making it a little extra special.
Guests on Harmony of the Seas can choose to purchase WOWbands for $4.99 each at Guest Services.  If you are staying in a suite, WOWbands are complimentary.
Try the Escape Room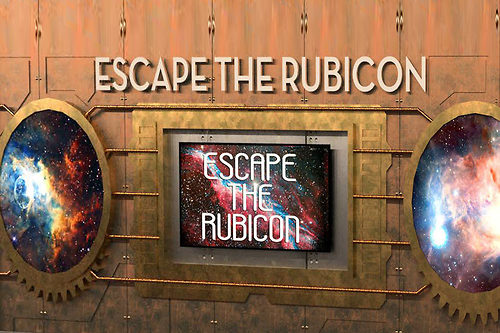 One of the most fun activities on Harmony of the Seas is Escape the Rubicon, which is an escape room experience. 
This is different kind of onboard activity that was pioneered by a group called Puzzle Break, which have created similar experiences on in a few cities.
After a briefing, guests search a room for clues and hidden messages and then try to put it all together to figure out the key phrase.  There are word searches, patterns and other challenges designed to get you thinking in a lot of different directions.
If you are knew to an escape room game, you might be a little hesitant at the idea of going into a "locked" room for an hour and not really knowing what to expect. Take solace in the fact that Escape the Rubicon might have been the most fun we had onboard the ship. This is truly unlike anything else you have ever done on a cruise ship, and it is incredible appealing.
Eat at Wonderland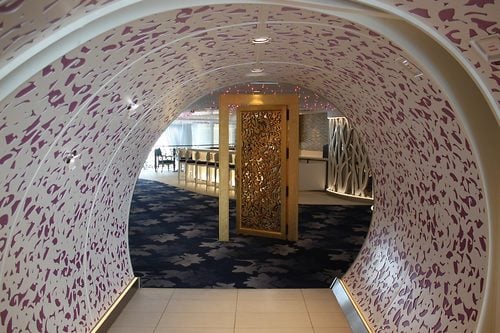 Royal Caribbean's Oasis class ships have been known for offering guests a lot of dining options and Harmony of the Seas continues that tradition by offering a new restaurant to the Oasis class.
Wonderland is an imaginative take on specialty dining, where the experience is just as important as the food offered. On Harmony of the Seas, guests will find the first two-story Wonderland restaurant, where guests can enjoy totally inventive and "maddeningly delicious" cuisine.
Wonderland is a specialty restaurant developed by Royal Caribbean that is loosely based on the Alice's Adventures in Wonderland novel by Lewis Carroll. Like all Royal Caribbean specialty restaurants, the food available is different than anywhere else on the ship, but it also is big on the experience.
Go on the bridge wing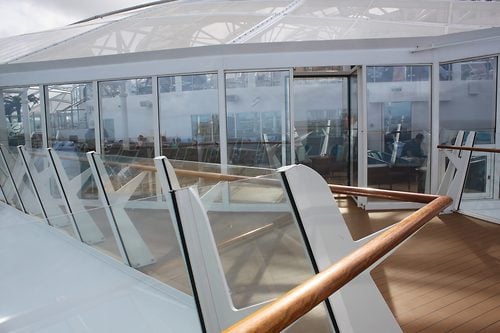 Regardless of if you want to take a selfie or just an epic photo of the ocean around you, make plans to go up to the bridge wings during your cruise.
The bridge wings are observational platforms that jet out from the side of the ship, and offer terrific views of the area around you.  The port bridge wing even features a see-through glass floor that you can stand on to add some panache to your photo.
Sunset, sunrise, sailaways and any other time are great for taking photos, and your album will not be complete without a few shots from the bridge wing.
See Columbus: The Musical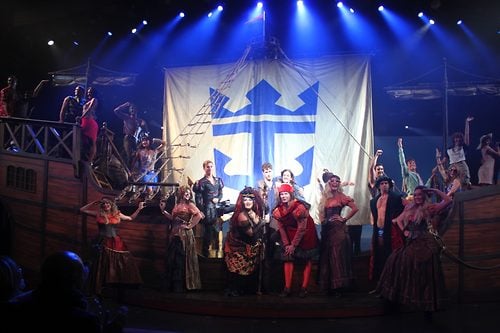 Royal Caribbean packed Harmony of the Seas with lots of terrific entertainment, but the one show we cannot get enough of is Columbus, The Musical!. This original Royal Caribbean production is a fun musical that takes inspirations from hit Broadway shows, such as "Spamalot" and "Something Rotten."
Marvin Columbus is the very, very, very, very, very distant relative of Christopher and spent his entire life 'neath Chris' shadow. Marvin's disappointed nobleman father, sends him on a voyage to find his destiny.
The story is fun, the cast energetic and the music perfect to sing along with. Columbus is at the very top of our list of favorite shows we have seen onboard any Royal Caribbean ship.
Your thoughts
Have you been on Harmony of the Seas?  What do you think is something that everyone should try onboard? Share your thoughts in the comments for the blog post!