In:
Staying fit and exercising are some of the many things guests can do on Royal Caribbean's Harmony of the Seas and today we have a photo tour of the Fitness Center.
Access to the Fitness Center is complimentary to all guests, with special classes that do have an additional charge.
Fitness equipment from Life Fitness provides guests with cardio and resistance training. 
In terms of classes, here is an example schedule of classes that include yoga, Ryde spin classes, Pilates, fab abs and more.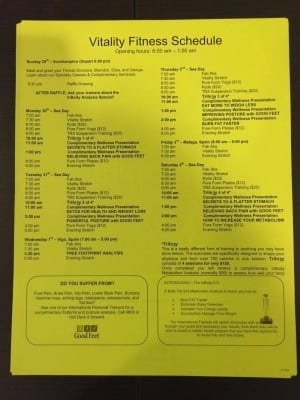 Some fitness classes have an additional charge, while others are complimentary.
To sign up for any class, just write your name down on the sign up sheet, located in the fitness center.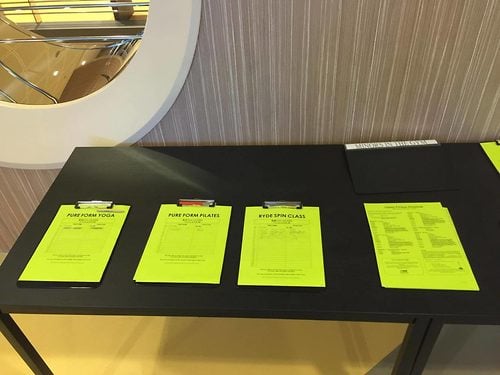 Harmony of the Seas' Fitness Center features many exercise machines, treadmills, free weights and more.
The Fitness Center on Harmony of the Seas is normally open from 6am until 1am.
Special thanks to Rich Freudenberg for providing these photos.