Friday Photos
In:
Happy Friday and welcome to the start of another great weekend! Each week, we celebrate the beginning of the weekend with our readers' favorite Royal Caribbean photos that they submitted.  These are fun shots of ships, ports, cabins and sunsets, and it helps put us in the "cruise mood", even if we have no cruise in our future.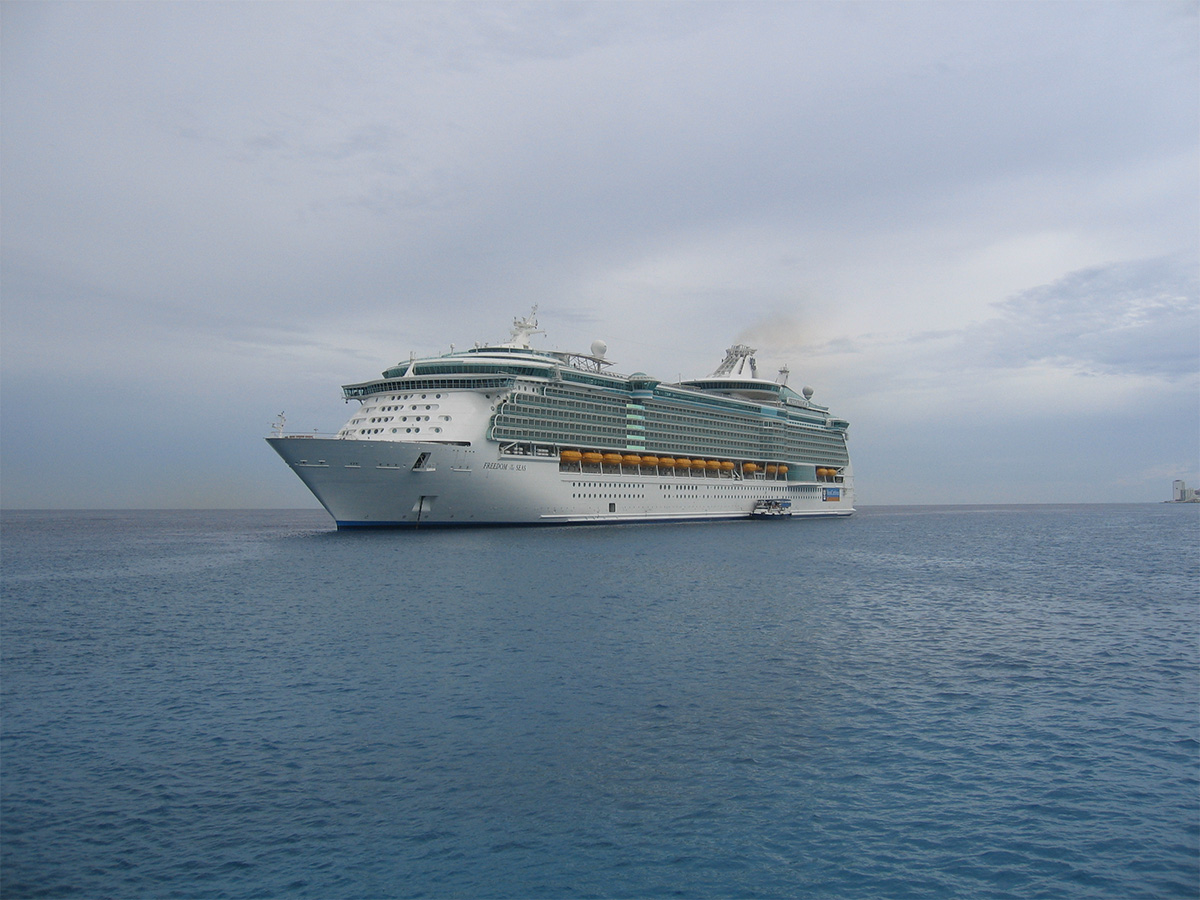 Our first photo this week is from Ken, and it is of Freedom of the Seas anchored in a bay.  It is a great wide-shot of this fabulous ship.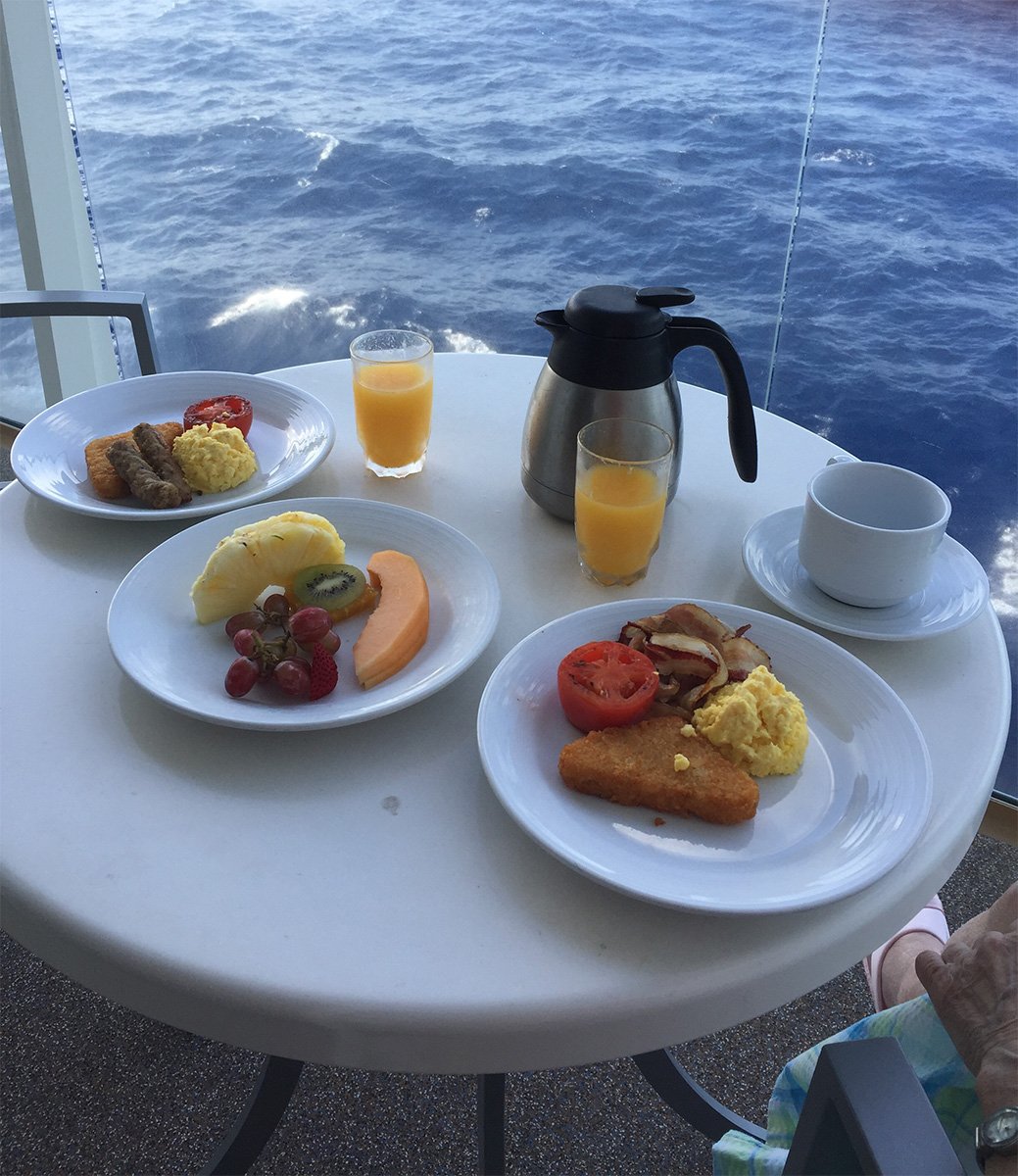 Next, is a photo by Becky Bowen of enjoying breakfast from the comfort of her balcony.  She took this photo on Allure of the Seas and I have to agree that this is a really fun way to enjoy a meal while on a cruise.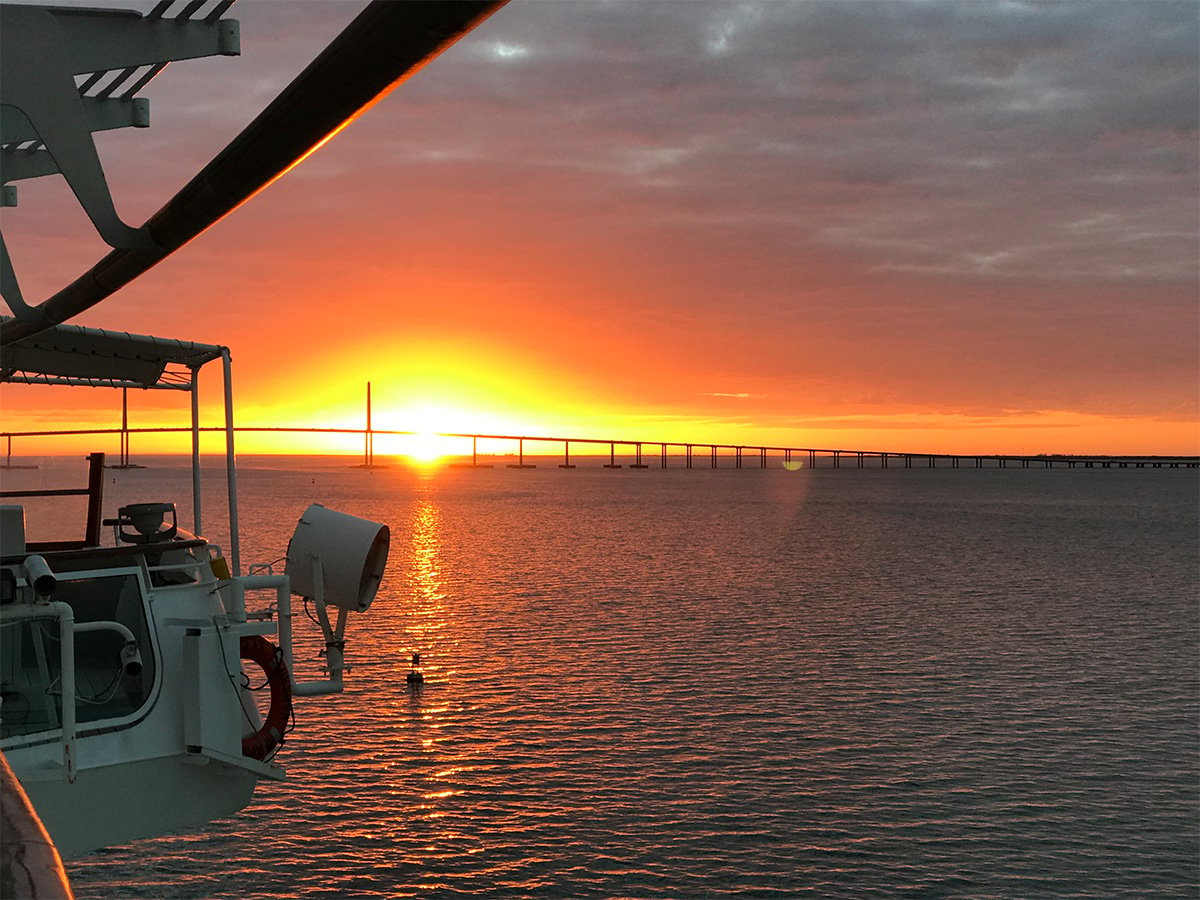 Check out this sunset photo that David Berenbaum took from his cabin on Rhapsody of the Seas going under the Tampa Bay Sunshine Skyway Bridge.  Just beautiful!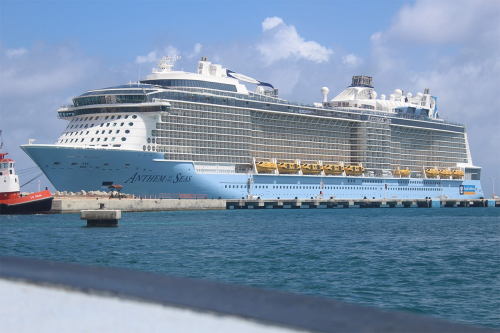 Joseph Daisley shared this photo of Anthem of the Seas in St. Maarten.  I often forget that the Quantum class ships have that light blue hull color, and it looks great in this photo.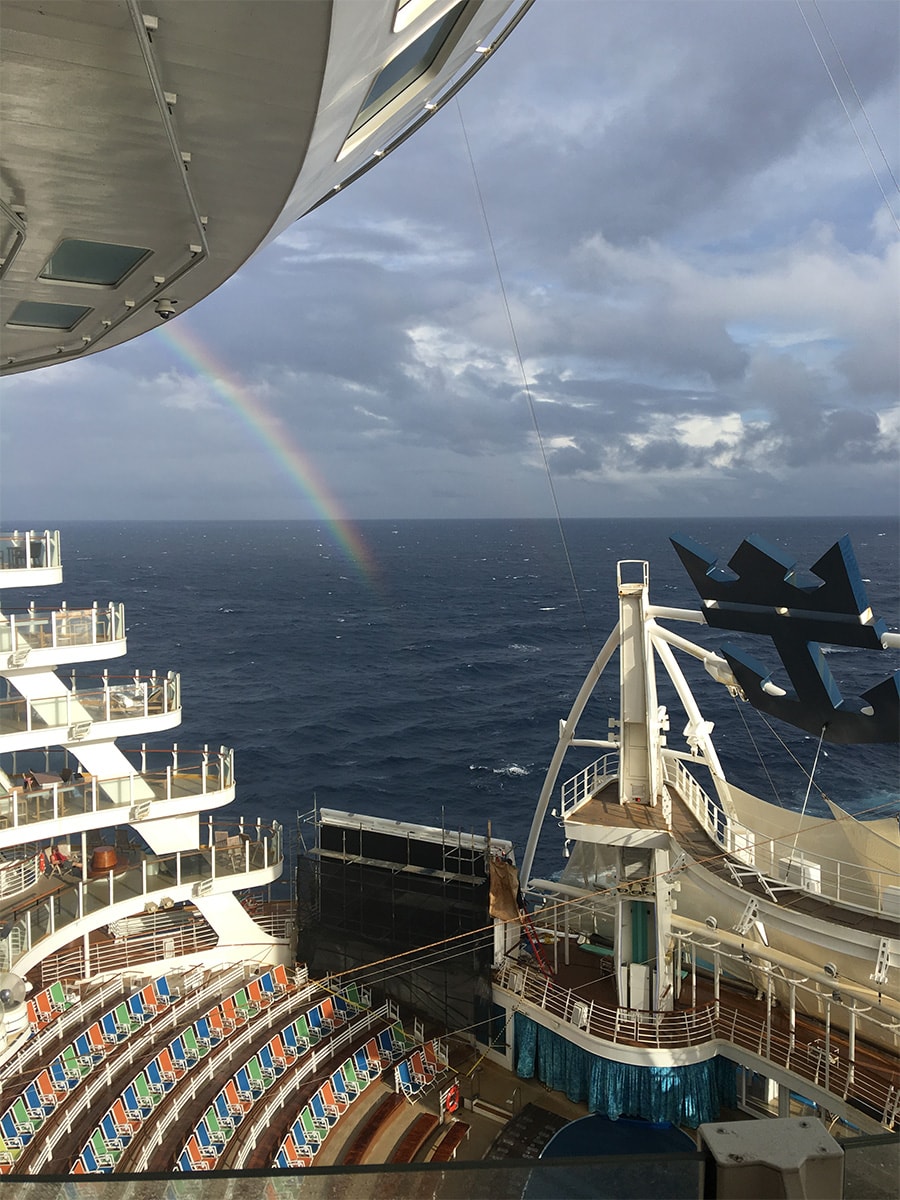 Nick Martini captured this photo of a rainbow, as seen from an AquaTheater suite on Oasis of the Seas.  That is one heck of a view to enjoy on a cruise!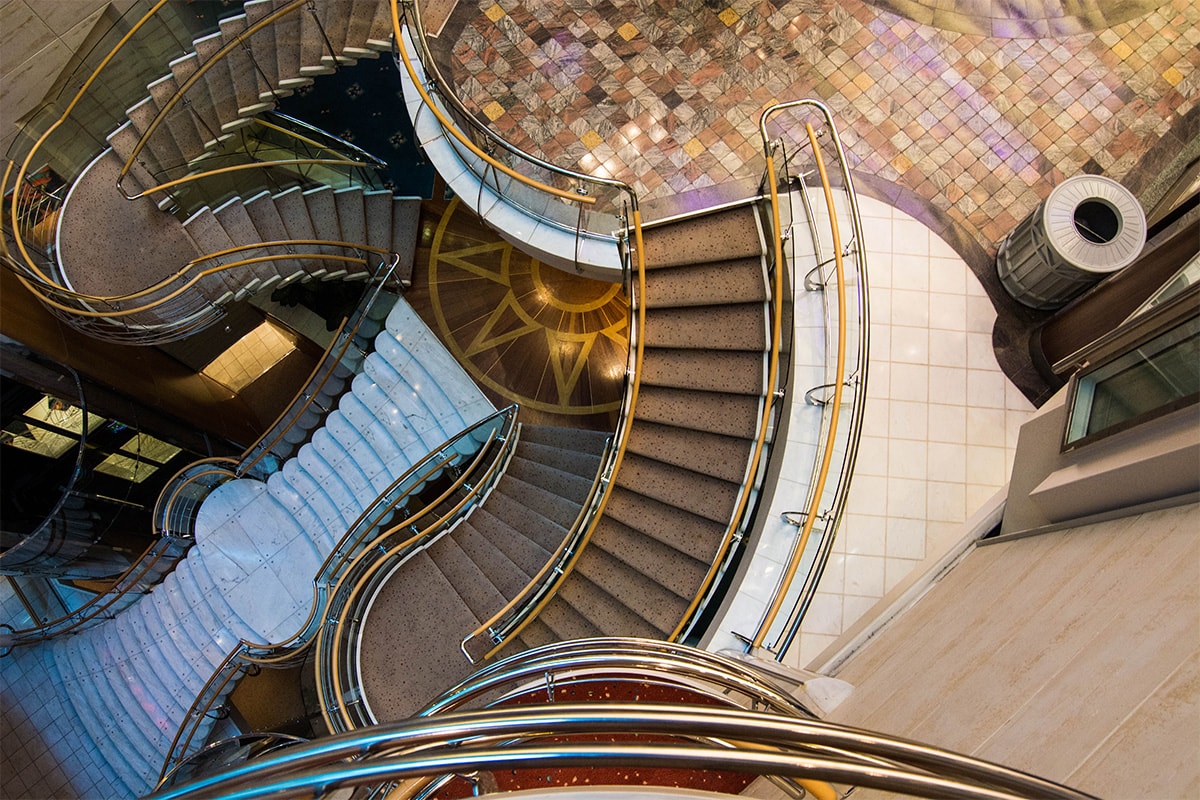 We move to Liberty of the Seas for this photo by Matt Meyers. Not only does he have a great first name, but got a very creative shot looking down a few decks.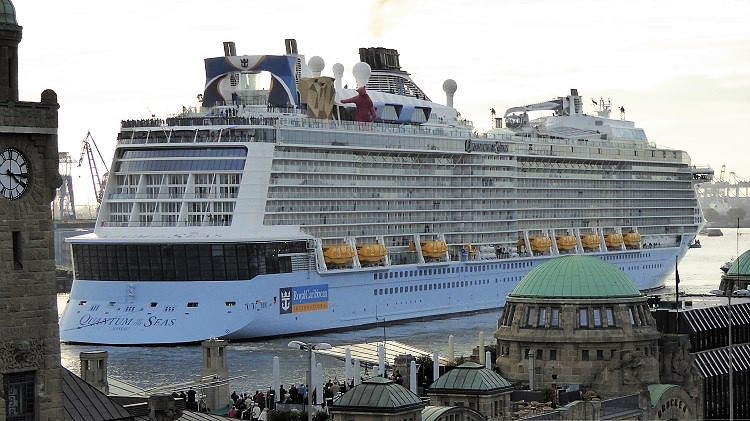 Our final photo this week is by Thomas Lemmer, and it is of Quantum of the Seas in Hamburg, Germany from back in 2014.  Wunderbar!
Thanks to everyone who sent in photos this week! If you would like to share your Royal Caribbean photos with us, be sure to use this form to send them and we will consider them for a future Friday Photos post!