Friday Photos
In:
Every Friday, we show off the Royal Caribbean photos that our readers have sent us in a special blog post.  Each week, we invite our readers to send us their favorite Royal Caribbean photos and we post them right here.
Without further adieu, let's jump right into this week's batch of photos!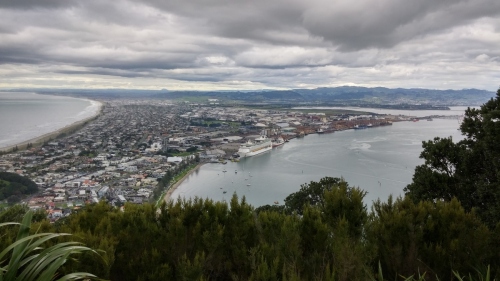 The first photo this week is from Shawn Crossley of Explorer of the Seas viewed from atop Mount Maunganui, located in Tauranga City in the Bay of Plenty - New Zealand. That is an incredible vantage point!
CruiseNAngie shared this photo of Empress of the Seas tendering off the coast of CocoCay.  She is such a distinguished looking cruise ship and we have a live blog on Empress of the Seas that is going on right now.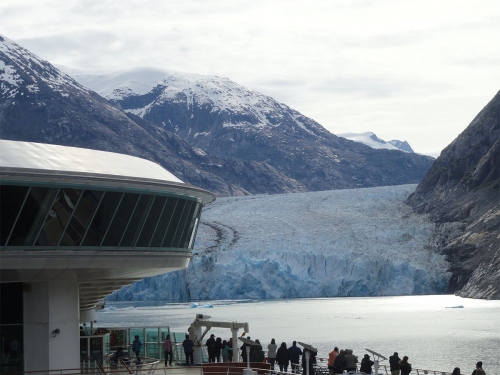 We are heading to Alaska with our next photo, and it is from Ricardo Chevalier of Sawyer Glacier at Tracy Arm.  Photos do not do this glacier justice.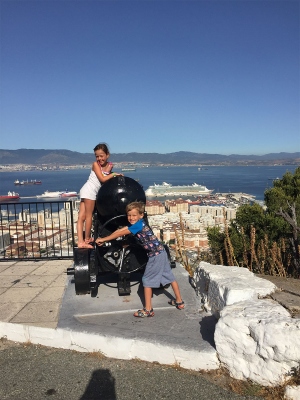 Here is a shot of Independence of the Seas as seen from the Rock of Gibraltar, by Marleen. The kids thought it would be funny to 'shoot' at the ship with the canon.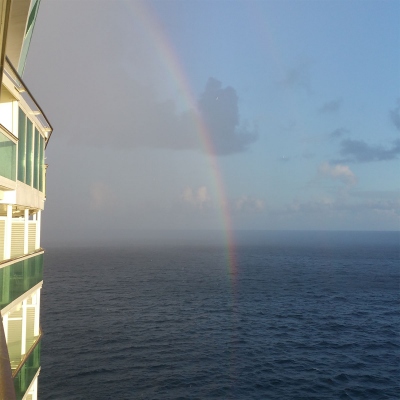 Donald Barnett captured this rainbow as Freedom of the Seas sailed through a rain shower.  Rainbows in photos are always a welcome sight!
Danielle found this secret hideaway at the aft of Grandeur of the Seas, where she took this photo with no one else around.  Great composition in this photo!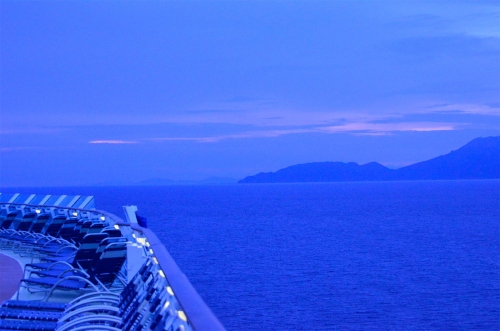 Our final photo this week comes to us from Blake Baldwin and it is a shot of Cuba, as seen from Independence of the Seas. Perhaps in the near future we will see much closer photos of Cuba in Friday Photos.
Would you like to submit your Royal Caribbean photos for a future Friday Photos post? Use this form to send them to us and we will feature them very soon!