Freedom of the Seas Live Blog Day Four - Falmouth
In:
Today we are in Falmouth, Jamaica and we did not have any excursions planned so we decided to just "go with the flow."  
On our last visit to Falmouth, we tried a nearby beach excursion but the kids did not love it and wanted to take it easier this time. 
Our ship did not dock in Falmouth until 10am, and so we took this opportunity to sleep in and take a little slower.
After breakfast in the Windjammer, it was time to head down to Falmouth.  Disembarkation was simple and we were able to get ashore with no wait.
Once in Falmouth, we went to Margaritaville, which is right inside the port area and has no cost for entry. Plus, it has a nice pool for the kids.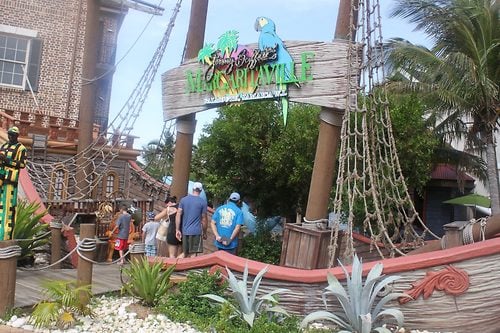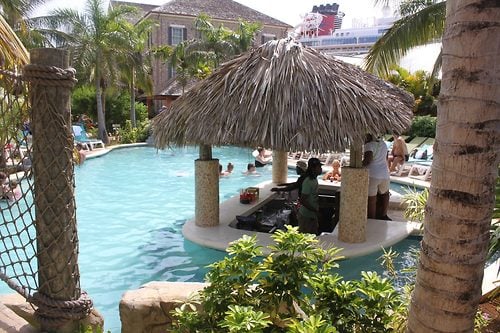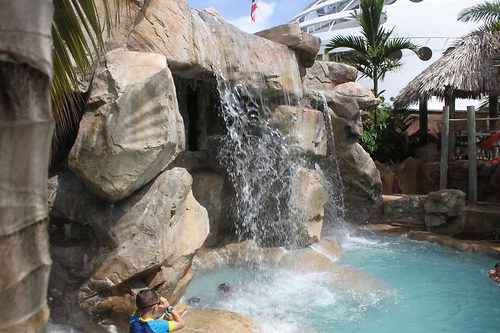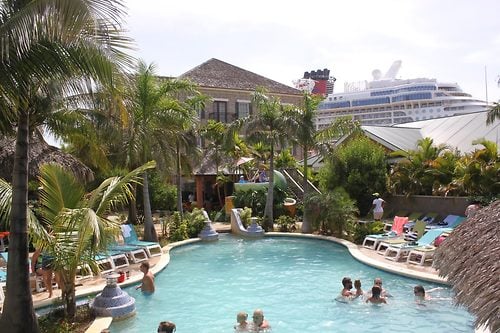 This was our first time here, and it was about what we expected. The pool was nice, although it lacked a shallow end (3 feet deep everywhere), but it has a fun waterfall feature.
We had a few drink and some chips, but the kids started to get crabby around lunch so we decided to head back to the ship for lunch at 1pm.  
Lunch was in the Windjammer, and they had some interesting choices, like an Asian soup station and a make-your-own pasta station.
After lunch, we stayed on the ship but the weather started to go from cloudy to rain.  It rained the rest of the day, making a return to Falmouth unlikely.
I did get off the ship to head to Dairy Queen for our "Blizzards in Jamaica" meet!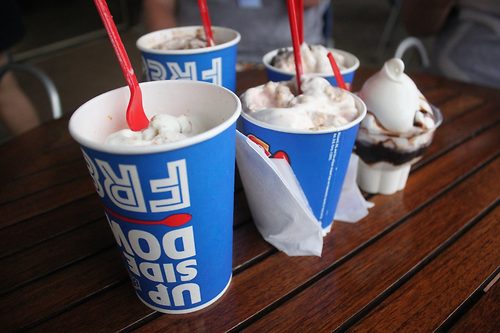 All in attendance enjoyed a Dairy Queen blizzard treat and it tasted great!
The rest of my afternoon we spent back in the afternoon and took it easy. I think a lot of the fun from the last few days started to catch up with all of us.
Our evening was pretty similar to past few evenings: Fed the kids, brought them to Adventure Ocean and then enjoyed some drinks and dinner (not necessarily in that order).
Stray Observations
We discovered today that one can order guacamole from Sabor at the Schooner Bar without paying the cover charge. It costs $15 and consists of two servings and it's only available during regular Sabor hours.



The Cruise Compass lists tonight's dress code as "Tropical Casual". Not only have I never seen this dress code mentioned before, I have no idea what it means.
The schedule of activities today reminds me of embarkation day because of how few there are.  Our late departure (6:30pm) seems to be the likely reason.
Drink count
There is a phenomenon among drink package guests that I call "drink fatigue," where after a few days you start to lack the desire to order drinks because they may have indulged so much earlier in the cruise. The reason I bring this up is because it has started to hit me.  I did not have a drink today until the evening and today I felt less inclined to order a drink.
4 drinks + 2 coffees