In:
Royal Caribbean's main dining room is elegant, sophisticated and serves guests some amazing food.  It is a staple of the cruise experience, but some guests do not love the idea of sitting with other guests at the same table.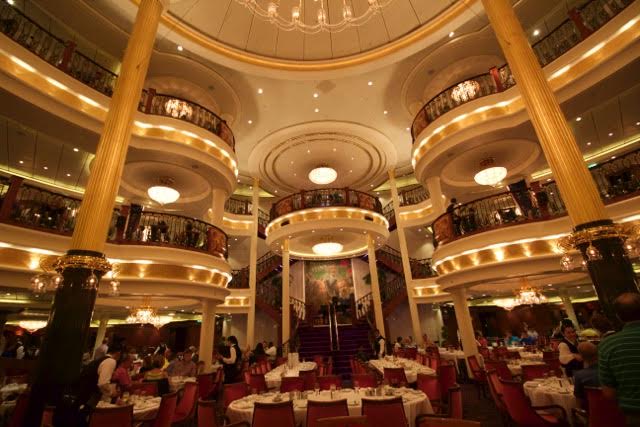 Whether you prefer some time alone at dinner, or just would prefer to sit at your own table, there are some options for getting a table for two on your next Royal Caribbean cruise.
If you are in My Time Dining, tables for two are generally easy to get.  If you do not arrange anything in advance, simply go up to the My Time Dining reservations table and when you make your dinner reservation, simply ask then for a table for two. It shouldn't be a problem, even if you don't have a reservation, although if it's a peak period, you might have to wait about 15 minutes.
If you are in traditional dining, when you make your initial cruise reservation, you can request a table for two.  You also send an email to [email protected] about 2-3 weeks prior to your sailing with your request.  This strategy usually works for most folks. 
Once onboard the ship, you can still make the request.  On embarkation day, go to the main dining room and speak to the head waiter and ask for a table for two.  They are usually quite accommodating.