Friday Photos
In:
It is Friday and with the weekend nearly here, that means we are sharing our readers' favorite Royal Caribbean photos.  Each week, we ask our readers to send us Royal Caribbean photos to share on the blog.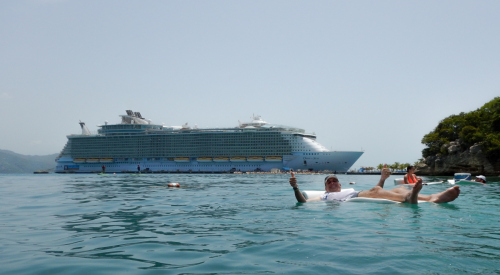 Who has two thumbs and enjoying a day in paradise? This guy! Roderick Jones sent us this photo from his Oasis of the Seas cruise from Barefoot Beach in Labadee.  Enjoy it!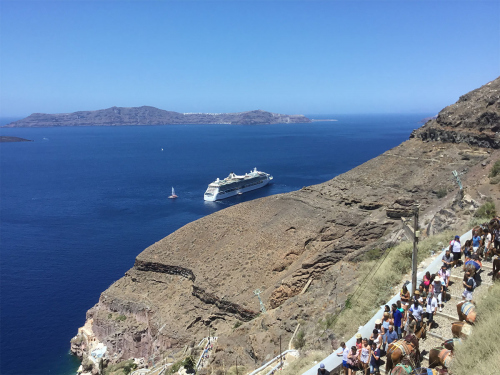 Isabella sent us this photo of the donkeys from Santorini, Greece.  Fabulous view!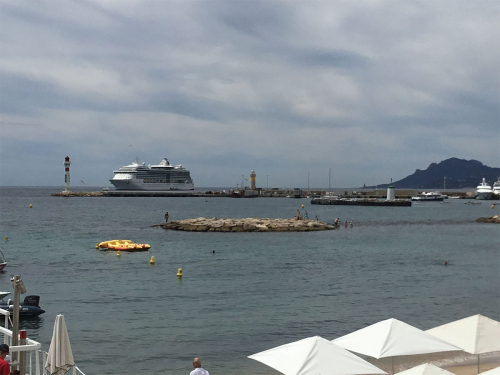 Meagan sent us this photo of Brilliance of the Seas, as seen from Cannes.  C'est magnifique!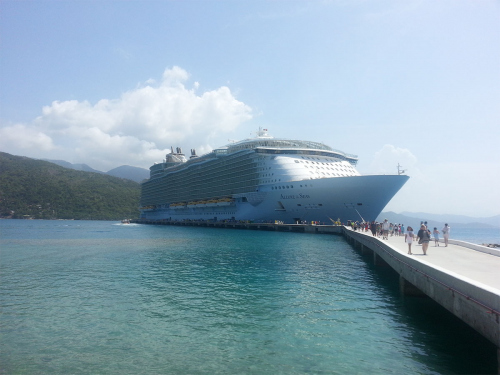 Let's head back to Labadee with this photo by Michael Grillo, taken when he and his daughter were enjoy a summer cruise together.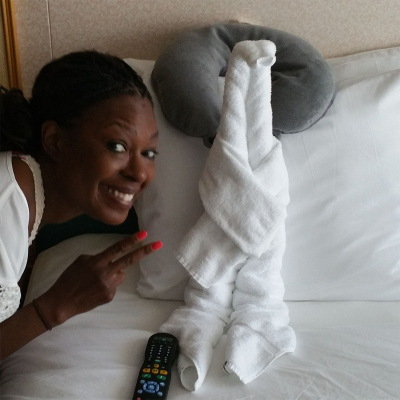 Here is a photo by Donald Barnett of one of the many towel animals their steward made during our stay on Freedom of the Seas. Love coming back to my room and finding one of these!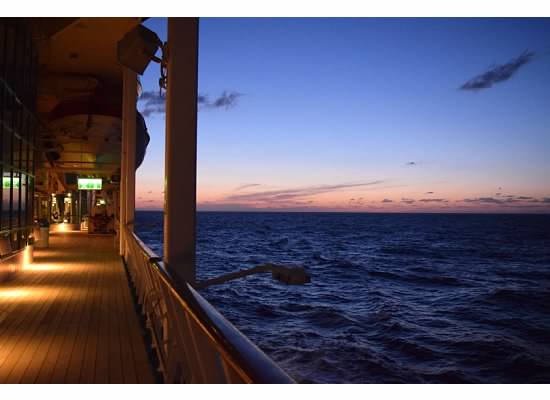 No Friday Photos is complete without a sunset photo, and here is one by Danielle from Grandeur of the Seas while on their way to Bermuda. Beautiful!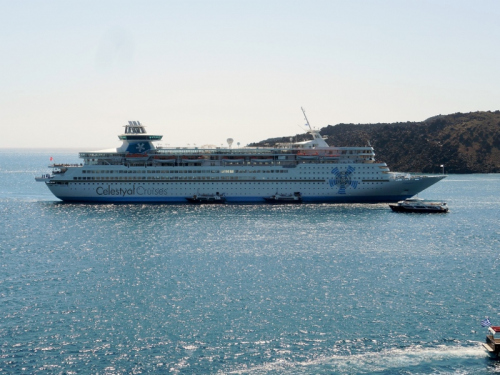 We are going, "old school" for this photo by John Siegmund, and it is of Crystal Olympia (former Royal Caribbean Song of America) sailing past Splendour of the Seas anchored off shore in Santorini, Greece May 2015. She still looks great!
Thank you to everyone for sharing these great photos.  If you want to include your photos too, please send them to us via this form!