Friday Photos
In:
Every Friday we showcase our readers Royal Caribbean photos for all to enjoy and we invite everyone to send in their favorite Royal Caribbean photos so that we can show them off too.
Without further ado, enjoy this week's batch of Royal Caribbean photos!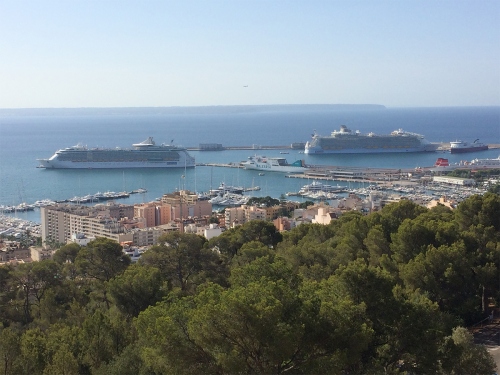 Our first photo is from Andre and it is of Independence of the Seas on the left and Harmony of the Seas on the right in Palma de Mallorca, Spain.  Two fabulous ships in one photo!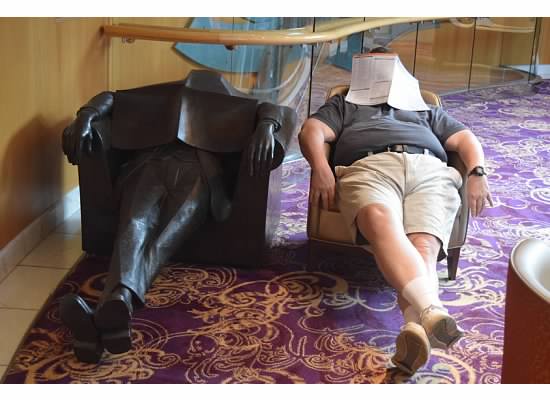 Danielle shared this photo of her dad, who after having spent the last several days using this statue as a landmark to remember which side of the ship our cabin was on, dad took time out to pay homage to its help.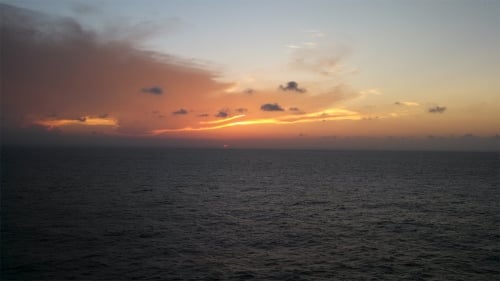 Here is a great sunset photo by Darrell from Freedom of the Seas off the coast of Cozumel.  Yup, beautiful!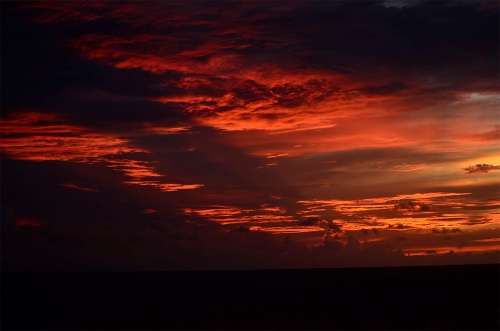 Do you know what is the next best thing to a sunset photo? A sun rise photo! Here is one from Blake Baldwin, as seen on Independence of the Seas.  Look at those colors!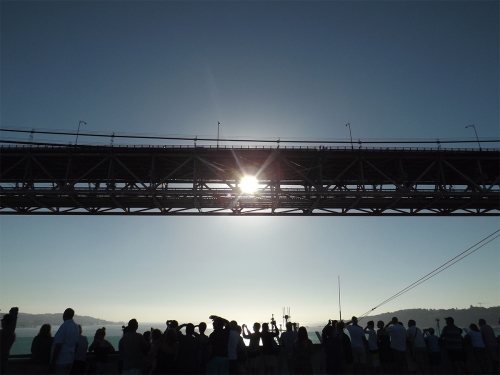 Next, we have a shot of Independence of the Seas passing under the 25th of April bridge in Lisbon, by Suzanne.  Sailing under any bridge is a really fun event and what a great shot of the sun coming through the bridge!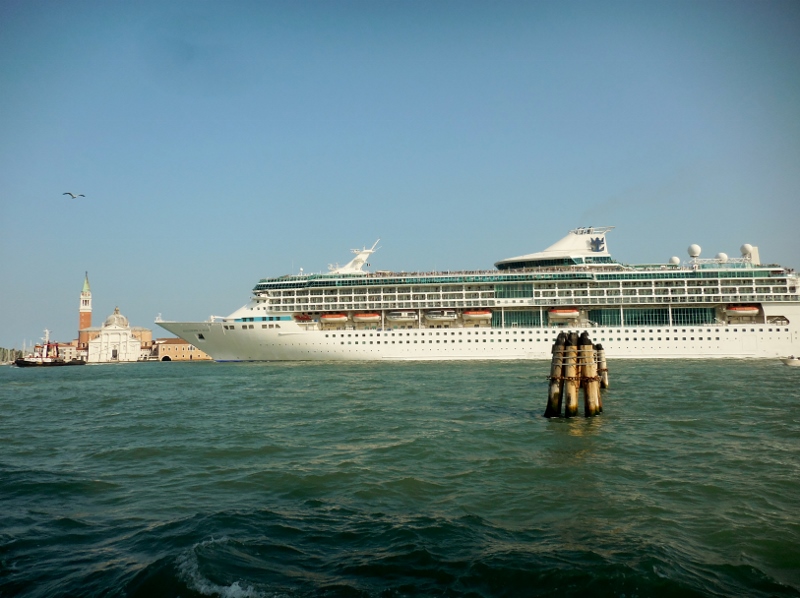 John Siegmund sent this photo of Splendour of the Seas traversing the Giudecca Canal past San Giorgio Maggiore as she departs Venice.  This photo evokes what a European cruise is all about.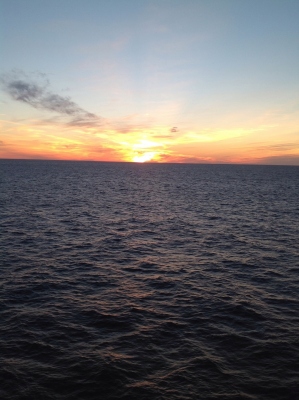 Our last photo this week comes to us from Susan Stewardson and it is of the last sunset over the Atlantic Ocean after 12 days on Quantum of the Seas.  Love these sunset photos!
Thank you to everyone for sharing their favorite Royal Caribbean photos and if you want to send in your cruise photos, use this form and we will post them in an upcoming Friday Photos post!