In:
A balcony stateroom on your Royal Caribbean cruise sounds like a great idea, with imagery of fantastic views of the oceans available anytime you want.  So when it comes to booking the stateroom, you may quickly discover there is not just one balcony stateroom, but rather, a number of options to consider.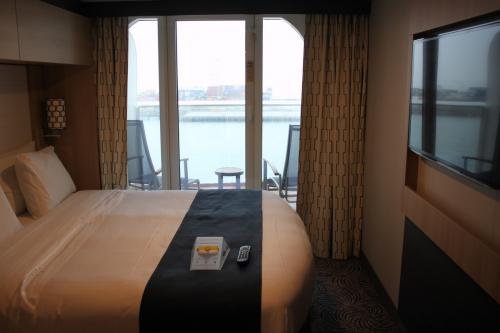 Royal Caribbean breaks up its balcony staterooms into various sub-categories and this is your guide to understanding what the differences are between them all.
D1, D3, D8... what does it all mean?
When you look to book a balcony stateroom, you will see a variety of cabin designations among the balcony staterooms.  There will be stateroom codes, such as D1, D2, D4, E1, E4, etc.
Essentially, the difference between all the Category D staterooms is stateroom location, and potentially size of the room as well.  The lower the number, the more desirable the location of the room in terms of how close it is (or is not) to mid-ship.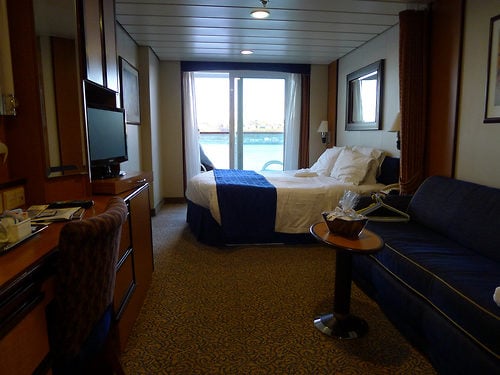 As the numbers get higher, the stateroom location goes further aft/forward and/or stateroom size can change.
The differences can be very subtle from one category to another, but the price tends to drop as the number climbs (i.e. a D8 tends to be cheaper than a D1).
In addition, the difference between staterooms can include rooms that have third and fourth berths.  Rooms with this distinction can result in different pricing compared to staterooms that cannot accommodate third and fourth berths.
Other balcony categories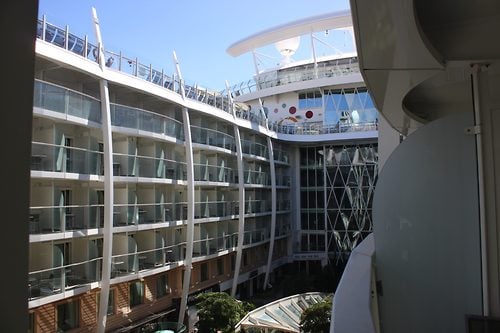 In addition to balcony staterooms that have the letter "D", there are other categories of balcony staterooms that may be on the same ship.
E

Usually, Category E balcony staterooms are slightly smaller rooms than Category D balcony staterooms, otherwise very similar. Between E and D, the difference is size -- the D is larger and this results in a sofa instead of loveseat.

C

On Oasis-class ships, this refers to Central Park facing balcony staterooms

B

On Oasis-class ships, this refers to Boardwalk facing balcony staterooms