In:
Royal Caribbean offers a lot of activities, events and shows for guests to do onboard their ships, including a themed event that takes us back to the days of the Great Gatsby.
The Prohibition Party is offered on Royal Caribbean's Oasis-class cruise ships and is a themed dance event that has a cover charge for guest to experience it.
While on Royal Caribbean's Allure of the Seas, we were able to see what the Prohibition Party is all about and experience it for ourselves.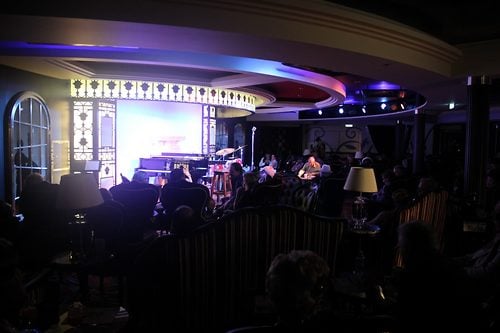 We reserved the Prohibition Party prior to our cruise and it is usually held late at night, with a start time of 10:00pm.
The premise of the Prohibition Party is you are going to a 1920's-style speakeasy, where the Eighteenth Amendment is in full effect, and guests are there to sing, dance and drink "tea".
Guests will receive in their stateroom an invitation for the special event and a place to meet.  Once there, they are instructed to give the person at the side door the secret password and are then allowed admission.
The event occurs on Jazz on Four and encourages all guests to dress up for the event with clothing fitting of the 1920's.  A vast majority of guests elect to dress up and it is highly recommended you do so as well.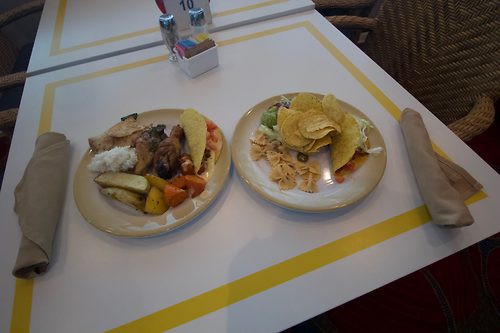 Your $35 per guest admission charge includes entertainment, food and of course, drink.  There are plenty of alcoholic beverages provided throughout the event in the form of various cocktails.  Most of the drinks we had were fruit based drinks.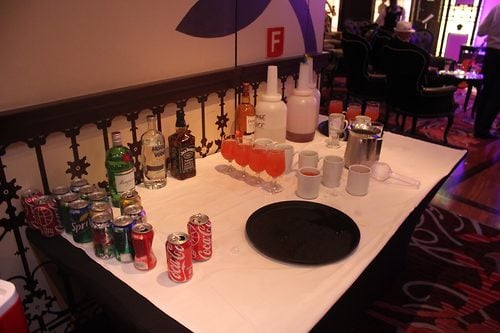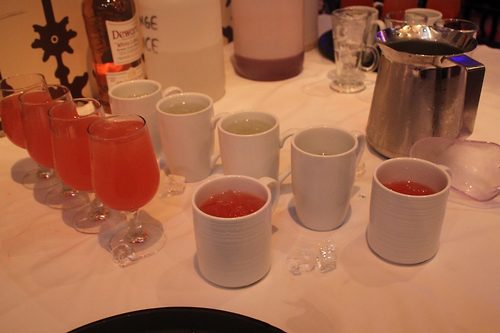 There is a loose storyline as part of the event, but it is mostly about guests enjoying some drinks and getting onto the dance floor to dance to some great live jazz music.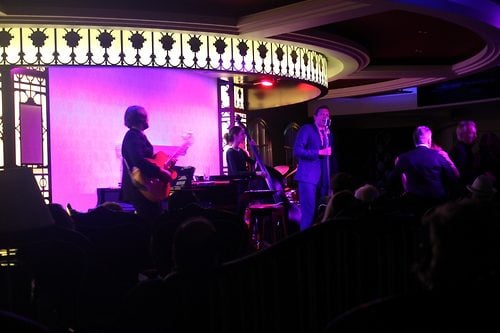 One interesting part of the event is when all guests are handed play money and betting cards to bet on a horse race.  Guests fill out their betting cards and then a recorded radio broadcast plays to reveal the winner.  Pretty neat!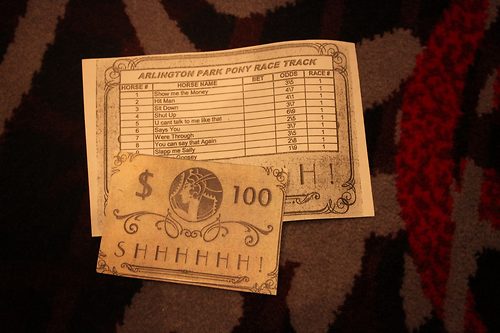 Overall, the Prohibition Party is a fun excuse to get dressed up, enjoy ample cocktails with live jazz music. Guests looking for something different in their evening entertainment are sure to enjoy this fun choice.
What we liked: Lots to drink for the money, different event from anything else offered, great live music.
What we did not like: It starts fairly late, limited food choices.
Cost: $35 per guest