In:
Celebrating holidays on a Royal Caribbean ship is always a fun opportunity, because combining the fun of a cruise adventure with holiday traditions just seems to be a great combination.
Halloween is coming up this weekend and Royal Caribbean UK has given its guests an idea of what to expect on a number of Royal Caribbean ships when it comes to special Halloween events.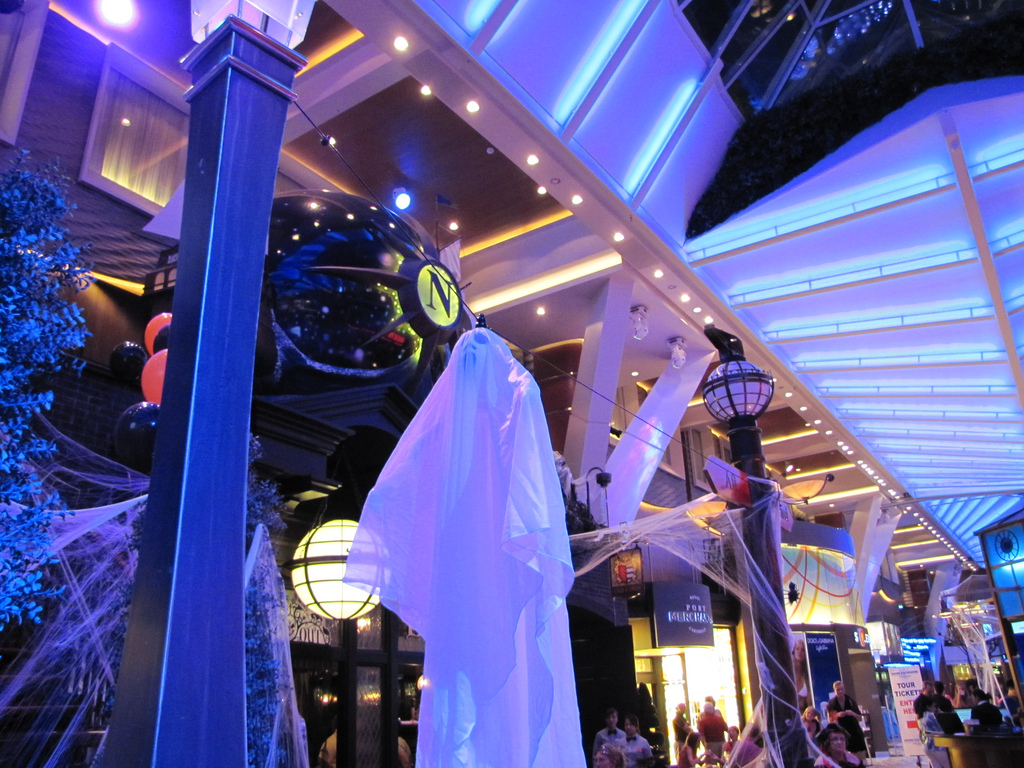 Photo by Flickr user S K Joiner
These event listings may not be the complete list of activities fleet wide or even on each particular ship.  But they are a glimpse at the fun guests can expect onboard.
Enchantment of the Seas
The Centrum has been decorated for Halloween all month and will become the venue for our fright night costume dance party on October 31st.
Explorer of the Seas
Adults and kids can take part in a fun costume parade through the Royal Promenade, ending with a dance party. Guests will also get the chance to take part in a 'Thriller' dance class.
Jewel of the Seas
Jewel will be holding a special costume competition and party, while kids can try their luck trick-or-treating onboard.
Oasis of the Seas
Halloween will be guests' first night onboard Oasis, and what a great night it will be! There will be a costume competition and party in the Royal Promenade.
Splendour of the Seas
Splendour of the Seas guests and crew will be celebrating Halloween in style, with a huge costume party in the Centrum.
Serenade of the Seas
Hopefully guests have remembered their best costume, as there will be prizes up for grabs at the onboard Halloween party.