In:
Royal Caribbean recently launched a new way to reward guests loyal to Royal Caribbean with upgrades.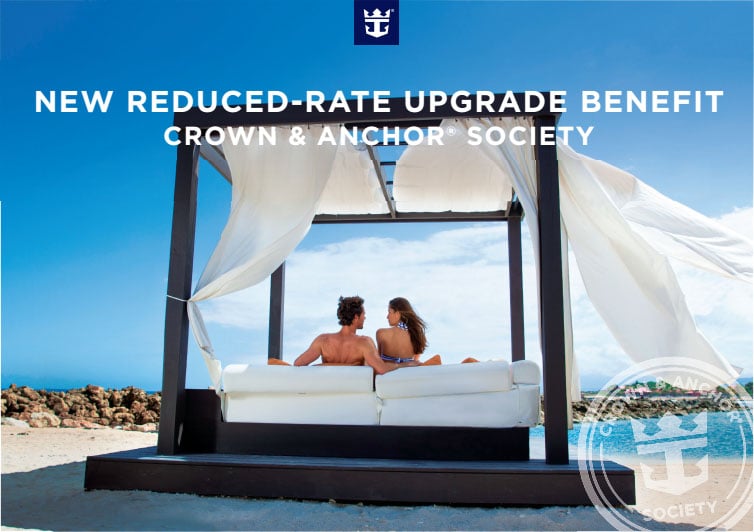 Royal Caribbean will provide travel partners with a means for travel partners to provide upgrades to their clients at a reduced rate.
The new program began on March 16, 2016 and each week, Royal Caribbean will send travel partners an email with a list of your clients who are eligible for a reduced-rate upgrade on an upcoming sailing.  The email will include name, booking ID, upgrade category and upgrade fee.
Eligible Crown and Anchor Society members whose email address in Royal Caribbean's database and has given their permission to send communications, will also receive an email notification.  For all guests booked via travel partners, the call to action is to call their agent.
All eligible Crown and Anchor Society members whose email is on file, regardless of channel booked, will receive the notification 24 hours after Royal Caribbean sends the email to the travel partner.
Upgrades are offered about 45 days prior to departure date.
The upgrade fee cost is per stateroom.
If an upgrade is from a balcony to a Junior Suite, the Crown and Anchor Society members will not receive the additional point per night.